8 Best Bitcoin Trading Platforms in 2018 and Beyond
Bitcoin was the first cryptocurrency to ever have been traded on any exchange – and as you would expect, many platforms still trade the currency today.
Ever since it was launched, together with other coins, digital assets have continued to transform various economies around the world.
And even some countries and exchanges that had initially been reluctant to embrace cryptos are now warming up to the idea.
However, not all exchanges may be suitable for you due to a number of reasons including their accepted payment methods, their transaction fees, the available trading pairs, and so on.
These constraints have sifted out a number of great platforms from what we would consider as a suitable platform for buying, selling, or trading Bitcoin.
In this guide, you will be shown some of the best Bitcoin trading platforms that boast the most favorable terms and conditions for traders around the world.
As we head over to the core part of this guide, keep this in mind:
Not all platforms discussed in this post will be suitable for you. That is the reason why we have reviewed as many options as possible to ensure that ultimately, you end with a couple of platforms to choose from.
And while on the topic of choosing platforms, there a few things you'll need to consider to help you pick a trading platform that guarantees both the safety and the profitability of your investment.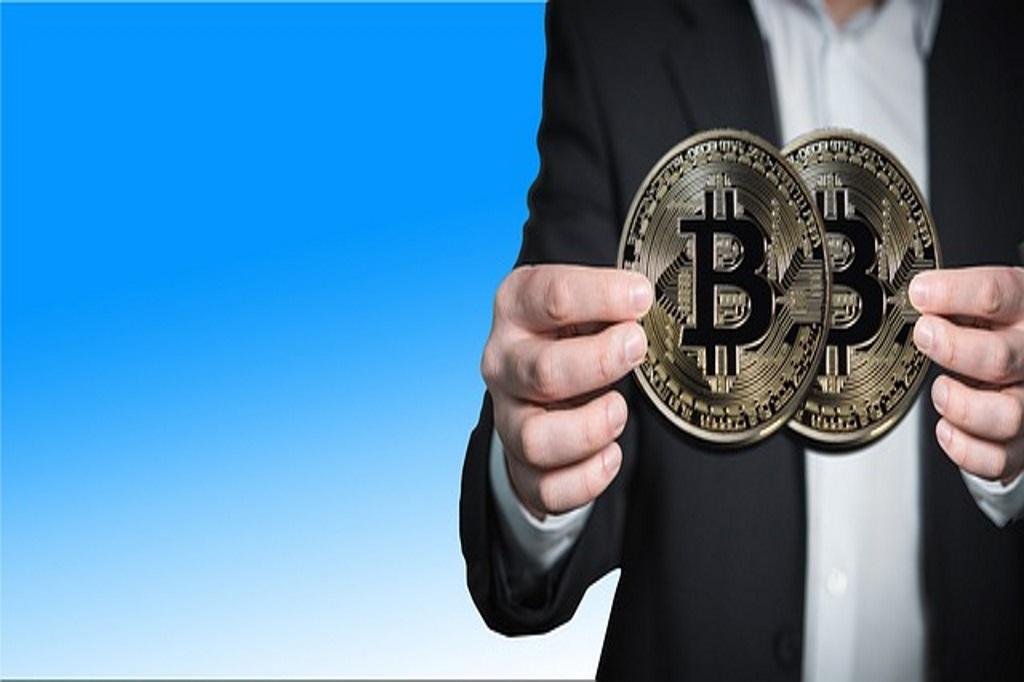 Things to Consider When Selecting the Best Bitcoin Exchange
The level of security of a platform. Fortunately, most top Bitcoin exchanges understand the essence of tight security on their platforms, so you should be fine on this one.
The liquidity of assets being traded on the platform. An exchange with high trading volumes will also have high liquidity for its assets. The higher the liquidity the better the platform.
The number of trading pairs available on its exchanges. You want to go for a platform that offers popular trading pairs such as BTC/ETH, ETH/LTC, and so on.
The trading fee. This should be as low as possible, ensure that you understand all types of fees for transacting on a platform.
The supported payment options. You should go for a platform that offers payment options that are available in your locality and that are also affordable.
The customer support response rate. I know you don't want to wait for a response for a burning issue, only to have it resolved days or weeks later. Therefore, ensure that you conduct your background checks regarding the customer support response time prior to signing up on a platform.
Lastly, ensure that the exchange has a user-friendly interface to avoid making costly mistakes as a result of navigating through complicated pages.
That said, let's look at some of the best Bitcoin trading platforms for anyone looking to trade cryptocurrencies.
Coinbase
Coinbase is one of the largest Bitcoin exchanges and is currently ranked as one of the highest Bitcoin traders globally. The platform was founded in 2012 and has since been keen on changing the way trading of cryptos is conducted by offering unique solutions relating to security, trading pairs, payment options, and much more.
At the moment, Coinbase boasts an asset base of over $100 million raised from a group of trusted investors across the world. In addition, the platform is backed by an asset insurance coverage in case of a security breach that may lead to the loss of any customer funds.
Reasons for Using Coinbase
Coinbase allows users to buy the six major cryptocurrencies in existence today
The platform features an "Instant Exchange" option to enable users to enjoy real-time transactions
Users are granted a free online wallet when trading on the exchange
All the user funds traded on the platform are backed by an insurance cover to cushion them against losses resulting from systems failure or hacking
Bitstamp
Bitstamp is another great Bitcoin trading platform that was among the first to be licensed to trade cryptocurrencies. The exchange allows its users to buy Bitcoin using debit and credit cards.
They have a relatively user-friendly platform, as well as an option to trade using your mobile device.
Reasons for Using Bitstamp
Bitstamp is a highly secure platform with security features such as data encryption and a two-factor authentication. Here is how to set up the two-factor authentication on the platform to help secure your account: 
The platform provides SMS alerts for price changes of assets for its users
Their transaction fees are quite fair. Check them out on this link.
Don't panic when funds sent using SEPA or bank transfer take time to reflect on your account. It typically takes 1 – 3 business days for SEPA transfers to reflect in your Bitstamp account, while bank transfers take an average of 3 days to be received.
Bitstamp's platform is a bit more advanced, so, it may require some getting used to before traders can wrap their heads around it.
Bittrex
I must note that this platform commands quite an audience when it comes to trading Bitcoins. Bittrex is a favorite to many due to its clean design and highly user-friendly interface.
The platform is US-based and allows users to trade over 190 cryptocurrencies under different pairs. Bittrex is a well-regulated trading platform and among the few law-abiding crypto companies in the US. They have well-structured rules and regulations to guarantee the safety of their users.
Bittrex has a straightforward sign-up process requiring your email address and a strong password. However, to be able to withdraw funds from the platform, you'll need to provide additional identification documents including your identity card, a utility bill, your phone number, and/or a passport.
Additional verification will also help increase your daily transaction limit, as well as enable you to set up your two-factor authentication.
Reasons for Using Bittrex
The platform enables you to buy or sell over 190 cryptocurrencies
Bittrex uses many leading security features in the crypto industry including the two-factor authentication and encryption of all user data
The exchange operates globally
It has an extremely user-friendly interface suitable for both beginners and advanced users
It's important to note that Bittrex is a crypto-to-crypto exchange, this means that you can not make any payments or trade fiat currencies on the platform.
Kraken
Kraken is another high-ranking Bitcoin exchange and has been around since its launch in 2013. The platform offers its users a safe and reliable trading tool.
In addition, Kraken is compliant with regulations set by the SEC and currently offers 15 trading pairs to choose from.
Kraken continues to enjoy a good reputation in the crypto space. In fact, after the Mt. Gox hack, the company was chosen as the sole trustee of the remaining assets of the affected platform.
Reasons for Using Kraken
Kraken supports the trading of fiat currencies such as the USD and the Euro
The exchange offers 24/7 customer support to its users
Kraken offers 15 different crypto pairs for trading
It has the leveraged trading functionality
The platform also charges affordable trading fees
Luno
Luno is a trading platform that allows users to trade Ethereum and Bitcoin with other fiat currencies. At the moment, the exchange has limited its operations to Europe, Malaysia, Nigeria, South Africa, and Indonesia.
Luno offers a variety of payment methods including debit and credit cards, bank transfers, SEPA, GIRO, EFT, GT, and IBFT.
The platform applies quite an affordable trading fee at 0.25%, but it may vary depending on the trading pair of your choice.
Luno has restrictions regarding the daily trading amount; the limit depends on the verification details provided by their users. A fully verified account has a trading limit of $100,000 each month or the equivalent in crypto.
Also, the platform is supported by a mobile application that is available through Google Play and the Apple Store.
Reasons for Using Luno
The platform offers an easy way to trade fiat currencies for Bitcoin and other cryptocurrencies
Luno allows payments using fiat currencies
The exchange supports bank transfers and credit card transfers, both of which are convenient for a lot of users around the world
Users of the platform enjoy relatively low trading fees
Coinmama
Coinmama is another popular cryptocurrency exchange for trading Bitcoin and other coins. The exchange boasts of more than 200,000 transactions on its platform on a daily basis.
Coinmama offers a solid platform for buying Bitcoin, Ethereum, Litecoin, Ethereum Classic, Bitcoin CASH, Qtum, Cardano, and Ripple.
Users of the exchange can purchase crypto using credit cards. However, it does not offer the option to sell your coins therein.
That notwithstanding, the platform is supported in over 226 countries and in the US alone, Coinmama is available in more than 24 states.
And when it comes to their trading fees, they charge a transaction fee of 5.5% for each purchase made, with credit card purchases attracting an additional 5%. According to Coinmama, most banks and credit companies consider purchasing Bitcoins as a cash advance, which results in higher transaction fees.
Additionally, Coinmama has transaction limits that are dependent on the verification status of the account. The more verification details provided by a user, the higher the trading limit and vice versa. The lowest possible trading limit per day is $10,000. After providing all the required verification details, the platform offers a limitless trading volume per day.
Reasons for Using Coinmama
The exchange offers live pricing of assets in both USD and Euro
Coinmama is offered in multiple languages to support users from different locations across the world
The exchange allows the purchase of Bitcoins
Coinmama sells its own assets and  eliminates the middleman, which often results in the assets being over-price
Supports more than 200 countries around the world
Cex.io
Cex.io is a reputable trading platform that enables users to instantly buy and sell Bitcoin and other coins. The platform allows for payment using bank transfers and Master/Visa cards.
Cex.io also allows its users to trade Bitcoin using fiat currencies including the USD, GBP, EUR, and RUB.
This trading tool provides low spreads, faster transaction speeds, as well as access to highly liquid trading pairs such as ETH/BTC. All these can be done via its web portal or by using its mobile application.
Cex.io fees are quite affordable, and it has a mode of charging according to its "marker or taker" policy at a range between 0% to 0.20%. In addition, traders who engage in higher volumes enjoy even lower transaction fees.
Reasons for Using Cex.io
Cex.io offers its users a higher liquidity through its order book, which grants them access to the most liquid asset pairs
The platform has tight security controls including two-factor authentication
Cex.io charges one of the lowest transaction fees in the industry
The exchange allows for trading of both fiat and cryptocurrencies which is convenient to most users
Cex.io is a reputable platform that enjoys a good rapport in the crypto ecosystem, this means that your investment is in safe hands.
BitPanda
BitPanda is one of Europe's favorite Bitcoin trading platforms – in fact, some crypto enthusiasts have even nicknamed it "Europe's Coinbase".
Based in Australia, the exchange offers a bevy of payment modes, which enables users to trade on their platform conveniently.
BitPanda trades 16 cryptocurrencies:
Bitcoin to Ethereum, Ripple, Pantos, Bitcoin Cash, IOTA, Litecoin, Komodo, EOS, Dash, OmiseGO, Augur, Stellar, 0x, NEM, ZCash and Tezos.
In addition, the exchange permits the use of four fiat currencies to purchase coins on its platform, this includes EUR, GBP, CHF, and the USD.
In 2016, the platform won an award for being the highest trading fintech startup which is believed to be the driving force behind its rapid expansion across Europe in the past 3 years.
Reasons for Using BitPanda
BitPanda offers traders who sign up on its platform a free wallet to store their funds when trading on the platform
This is another one of the few platforms that actually offer a 24/7 customer support for its users
Users of the platform can make purchases using fiat currency
BitPanda offers numerous payment methods including bank transfers, debit and credit cards, cash, Skrill, Neteller, and SOFORT.
Conclusion
The above exchanges do not reflect an exhaustive list of the best Bitcoin trading platforms. There are still many other great platforms you can consider trading on. However, the bottom line is that you need to have a checklist of your expectations in terms of the expected payment methods, trading pairs, transaction fees, and so on to help you zero down to what serves you best.
That said, I wish you all the best in identifying the best Bitcoin trading platform for you!