Revealed: The Best Crypto Trading Platforms in 2018
Cryptocurrency is one of the biggest technological advancements in the last decade – the technology has caused a major disruption in the financial sector, almost rendering some conventional money-systems redundant.
But despite the wave that came with cryptos, identifying the right trading platform still remains a challenge to many.
The internet is full of crypto trading platforms that offer just anything and everything you may want in an exchange. However, very few of these exchanges have what it takes to go the extra mile to provide adequate security for its users, affordable trading fees, diverse trading pairs, among other things.
We decided to put up a post that will help you out with these and other problems, including the types of cryptocurrency exchanges in existence today and what to look out for in an exchange. In addition, we will also share with you our choice of the best cryptocurrency trading platforms in existence today.
Let's get started!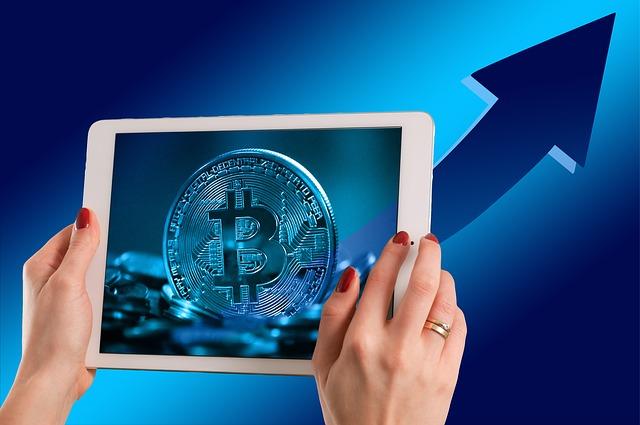 What is a Cryptocurrency Trading Platform?
A crypto trading platform is a website or application that allows users to buy, sell, or exchange digital currencies. Depending on the platform, users can trade cryptocurrencies with other cryptos (Bitcoin, Ethereum, Ripple, etc.) or with fiat money (the USD, the Euro, and so on).
Additionally, these platforms will allow you to enjoy their premium features depending on the level of verification you'll be willing to go through. The rule of thumb is, the more personal information you provide, the more premium features you can access and vice versa.
Types of Trading Platforms for Cryptocurrencies
Crypto exchanges are categorized depending on the nature of transactions they provide – some platforms offer their users the ability to buy, sell, and exchange currencies, while others allow users to buy and sell only. Whichever type you choose, it is likely to fall under one of these two categories:
Direct Trading: On these platforms, buyers and sellers are connected and the underlying platform charges a fee for each transaction that takes place therein. Direct trading platforms allow buyers and sellers to buy and sell digital assets without necessarily having a fixed amount placed upon each coin on sale.
Brokerage: Brokerage platforms are similar to direct trading platforms, but they don't offer flexible asset prices. In this case, the prices of the assets being traded are normally set by the brokers; thus, leaving no room for negotiations on coin prices. You can think of cryptocurrency brokerages as the conventional fiat money foreign exchange dealers.
What You Need to Know Before Joining a Trading Platform
Joining an exchange is a no-brainer, but perhaps joining the right one is.
Hopefully, in this section of this guide, you will learn what to look out for when identifying a suitable crypto trading platform. We'll look at five key features.
Platform Reputation: The reputation of a platform is always the first thing to consider prior to signing up on it. A reputation, they say, precedes the bearer, and it goes both ways – great exchanges are known for their greatness, while the poor performers are known for just that too.
The point is you need to do a thorough background check on every platform you wish to trade on. A great place to start your checks would be on the well-known review websites, crypto forums, social media platforms, among other channels.
Transaction Fees: If you're going to venture into any investment, it is only prudent that you be aware of all the operational costs, right? Well, the same applies when trading cryptocurrencies – you'll need to know all the applicable fees for the respective transactions, including buying, selling, or withdrawing your funds. The whole point of doing this is to ensure that you're not settling for a more expensive platform when you have other options that would leave more money in your pocket.
Security: Security is one of the key things to be considered when joining an exchange. Various exchanges have different safety controls, but generally, you want to go for one with no history of hacking and that has two-factor authentication, login password/PIN, data backup and  recovery, as well as data encryption. All these security features will ensure than your account is less prone to both online and offline threats.
Payment Modes: This is another critical factor to consider when looking to join a platform – I'd imagine the essence of investing in a particular area is so you can receive a profit from it. But no matter how massive the profits offered by an investment are, it is no use venturing in an area where the methods used to disburse your returns are not favorable to you. This can be due to the fact that your geographical location does not have the offered payment methods or as a result of other constraints beyond your control. And, of course, the same challenge may occur when making a deposit of your investment on the platform. Therefore, when considering a trading platform, ensure that the offered payment methods resonate with you; otherwise, it's just not worth it.
Exchange Rates: When you invest in one currency, at some point you'll need to exchange it for another, say Bitcoin for USD. Depending on the exchange you choose, you'll either get a fair exchange or not. It is, therefore, important for you to compare the applicable exchange rates on various platforms – a great way to do this is by comparing the rates for some of the most traded pairs such as Bitcoin and Ethereum on a number of platforms. You're likely to notice a pattern in one or two platforms that will reveal the most favorable of them all.
Other than these five things to look out for when selecting a trading platform, it is also essential for you to find out whether or not a platform is supported in your geographical location. Most websites provide the list of countries they operate in; be sure to sign up on one that has a coverage in your area.
In addition, you may also want to look out for the verification details required prior to signing up. In the US, for example, most platforms require users to provide a form of identification to be able to trade and withdraw their funds, while others allow users to remain anonymous. Whichever platform you choose, ensure that you understand what is required of you in terms of user verification.
The Best Cryptocurrency Trading Platforms
So, you now understand what a crypto trading platform is and the various types of platforms available today. And you've even gone through our crypto exchange checklist – congratulations; you're now ready to identify the best trading platform for the cryptocurrency.
In this part of this guide, we'll provide you with quite a variety to choose from.
Kraken
Kraken is one of the world's largest cryptocurrency trading platform that was founded in 2011 by Jesse Powell, a long-time crypto enthusiast. The company is the largest in euro volume trading and liquidity and is said to be premised on simplicity and effectiveness.
The platform offers great premium features, such as high liquidity on its assets, 24/7 customer support, top-notch security, advanced order types (such as stop-loss techniques), and more.
In addition, more advanced users might want to explore its margin trading feature, which is well explained in the video below:
Kraken allows its users to trade both digital and fiat currencies such as the Bitcoin, Ethereum, DASH, Litecoin, the USD, the CAD, the British Pound, Japanese Yen, and more.
Pros
Offers margin trading
Enjoys a great reputation in the crypto space
Low trading fees
24/7 customer support
Cons
Deals with only the widest traded coin: Bitcoin
Due to an overwhelming number of users, their customer support may sometimes take time to respond to queries.
Coinbase
Coinbase is another giant platform with a team of trusted investors behind it. The cryptocurrency trading platform enables users to buy, sell, or trade coins safely on its secure platform. Coinbase offers its user base the option to purchase Bitcoin, Ethereum, Litecoin, and other coins.
At the time of writing this post, Coinbase boasts of having operations in more than 32 countries with a total transaction volume of over $150 billion.
With the ability to purchase coins with the prevailing market rate, Coinbase stands to be one of the most transparent platforms for trading cryptos.
Pros
Excellent reputation
User-friendly
Highly secure
Relatively affordable
Cons
Limited to only 32 or so countries
Only trades a few popular currencies
Bitstamp
Bitstamp is a cryptocurrency exchange that was initially established to operate in the European Union – the platform was created in 2011 and it is one of the first generation trading tools that continues to enjoy a good rapport with its users. Bitstamp values the security of its platform and has put in place various safety controls, such as a two-factor authentication, data encryption, and password controls.
In addition, the platform stores its customer assets in offline storage devices to prevent losses that may result from hacking and system's failure.
The process of getting started on the platform is relatively easy compared to other platforms, and in case you run into problems when signing up or after that, you can easily contact their 24/7 customer support for assistance.
Pros
Highly secure
Trusted among the crypto users
Low transaction fees
Very user-friendly
Cons
Limited payment methods
Operates mostly in the European Union countries
Cex.io
Cex.io was established in London in 2013 and begun its operation as both a cloud mining platform and an exchange. At some point, its mining unit was ranked among the biggest Bitcoin miners, holding approximately 42% of the total Bitcoin mined.
However, by end of the first quarter of 2015, the firm closed its mining unit and resolved to focus entirely on their exchange unit.
Currently, the platform allows its users to buy, sell, and trade cryptocurrencies such as Ethereum, DASH, Bitcoin, among other coins. The platform also allows for credit and debit card purchases, as well as bank transfers, which are all offered at zero charges.
Pros
Supports debit and credit card payments
Has a user-friendly interface
Great industry reputation
Operates in most countries across the world
Cons
The platform has a relatively long sign up process
The fee chargeable is not fixed; it varies with the payment method
Binance
Binance is one of the safest trading platforms offering crypto-to-crypto transactions to its users. The platform is believed to be one of the most popular exchanges in the world today with operations in more than 20 countries.
Despite being relatively new in this space, Binance offers a range of exceptional features to its users, including high-level security controls, high liquidity on its assets, as well as an option for multiple languages.
The platform has its own coin called BNB, which is traded on numerous exchanges.
Pros
Offers a standard transaction fee of 0.1%, which is quite affordable
Binance is universally available
Contains top-notch security
Cons
Doesn't trade fiat currencies
Coinmama
Just like most other popular crypto trading platforms, Coinmama is a veteran exchange that has one of the highest daily trading volumes spread across more than 188 countries globally. Having been established in 2013, the platform has managed to transact more than 1 billion trades to date.
Coinmama enjoys a great reputation among the cryptocurrency users and has no history of hacking or system failure.
The exchange offers a range of coins, including Bitcoin, Ethereum, Litecoin, Ripple, Bitcoin Cash, Cardanon, Ethereum Classic, and Qtum.
Despite being available in a lot of countries, be sure to check whether it is supported in your location. You can view the full list of supported countries right here.
In addition, Coinmama is available in English, French, German, Russian, and Italian.
Pros
Offers a wider range of payment methods compared to other platforms (cash, bank transfers, debit, and credit card payment modes)
Easy-to-use, especially for beginners
Available in most countries
Faster transaction speeds
Cons
Slower customer support due to the overwhelming number of users
Like many other exchanges, Coinmama charges a higher premium for credit purchases to cater for the risk factor.
Linkcoin
Established by Yesbit Ltd in conjunction with Bibox, Linkcoin offers an over-the-counter trading platform for crypto users. The platform is headquartered in Canada and relies on smart contracts to autonomously execute its user transactions.
The trading tool is available through its website or via a mobile application to provide its customer base with the convenience of using both desktop and mobile devices.
Linkcoin trades seven coins on its exchanges: Bitcoin, Ethereum, Bitcoin Cash, Ethereum Classic, Litecoin, Linkcoin, and Bibox coin.
According to a number of online reviews, Litecoin offers some of the lowest transaction fees at only 0.6% with zero buying fees; thus, making it affordable to many users.
Linkcoin also offers a range of payment options; these include AliPay, Bank Transfer, Interac e-Transfer, and WeChat Pay. Additionally, users of the platform can also make payments using fiat money such as the USD, CAD, JPY, British Pound, among others.
Pros
Very affordable transaction fees
Easy to get started as it requires no identification verification
Offers numerous payment options
The platform values its user privacy
Cons
Some beginners have noted that the platform may require some getting used to in order to fully utilize Linkcoin
This is a peer-to-peer platform that offers buyers and sellers a tool to interactively trade their digital assets. LocalBitcoin allows users to connect with other crypto users for the purposes of buying and selling cryptocurrencies within their local areas and in different geographical locations. Users can make transactions using cash, PayPal, bank transfers, Dwolla, and Skrill.
Buying and selling assets on the platform are entirely left at the hands of the respective parties, with the exchange only charging a 1% fee for all transactions.
LocalBitcoin has put in place a number of measures to guarantee fair trades. For starters, the platform displays information regarding buyers and sellers that might help either party in gauging how genuine a user is; these include user ratings, past activities, and so on.
If you run into some trouble when trading on the platform, you can use their 24/7 customer support to seek an immediate solution for your issue.
Pros
Requires no form of identification to get started
Low transaction fee
User-friendly interface
Real-time transactions
Cons
Buyers and sellers may exploit each other since the prices they settle on are not regulated
Buyers may have to spend time scouting for sellers
Bitsquare
Lastly, we have Bitsquare. This trading platform has been found to be reasonably user-friendly as compared to many of its counterparts. And just like LocalBicton, Bitsquare is a peer-to-peer platform that enables its users to buy and sell cryptocurrencies.
The platform prides itself in being a truly decentralized cryptocurrency exchange with minimal sign-up requirements.
In addition, the platform chooses to keep its member information private by not allowing anyone except their trading partners to access user private data.
Bitsquare offers a private trading experience with enhanced security measures such as security deposits, purpose-built arbitrator, as well as multi-signature addresses.
Pros
Private and secure exchange
No long sign up processes
Available globally
Cons
Not so beginner friendly
Minimal sign-up details may play against honest traders
Conclusion
A crypto exchange platform is an independent entity that possesses some level of risk and, therefore, caution must be exercised at all times when trading on them.
To that effect, make sure that you take the time to identify a cryptocurrency trading platform that actually suits your needs in terms of geographical location, payment methods, transaction fees, favorable exchange rates, and more.We've outlined some of the best crypto exchanges there are.
And now that you have all the valuable information, you're set to start trading!