Where to Buy Bitcoin with Bank Account
With a cashless policy in existence, many people are uncomfortable carrying huge amounts of money about. For the same reason, they prefer buying Bitcoin with their bank accounts.
Another reason is that Bitcoin prices fluctuate greatly at unpredictable times. It's also difficult to know whom we will buy it from or if we will have sufficient cash when it's the right time to purchase them.
Using a bank account, you can buy Bitcoin through a savings or checking account or a bank transfer. This article will serve as a guide to buying Bitcoin through each mode of purchase, as well as information on where to purchase them.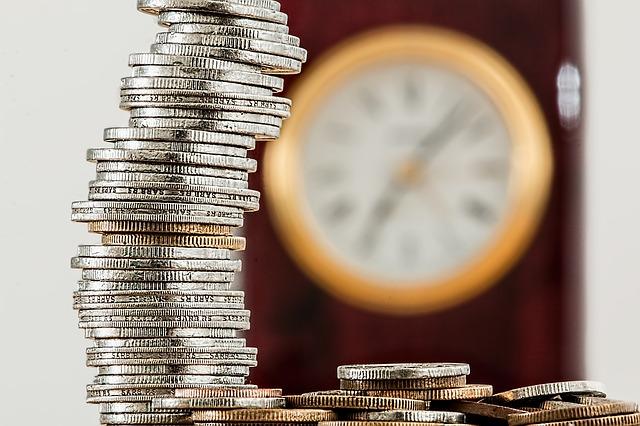 Buy Bitcoin with a Bank Account
The following are the steps in purchasing Bitcoin through a savings account:
Log in to your Bitcoin wallet or account on the relevant website.
Navigate to the BUY BITCOIN option.
Select "Bank Transfer" (ACH, SWIFT, SEPA, etc.) as the payment method.
Click the "Confirm" button. It will redirect you to a new page.
Enter the desired amount and complete the other details.
Select BTC and click on "buy."
Click on "Confirm."
Your Bitcoins will automatically enter your Bitcoin wallet.
The steps enumerated above are applicable to buying Bitcoins with a checking account. You can use this method on any of the following platforms:
Coinbase
Recently self-valued at $8 million, this platform also owns GDAX and charges as low as 1.49% for bank purchases.
In addition, all ACH purchases deliver within five days, while SERAP transfers take up to three days.
To use this platform, one would need to undergo an ID verification. Also note that Coinbase notifies the US authorities of all purchases beyond $20,000. If you pay your taxes, then you have nothing to fear.
With Coinbase, anyone in 32 supported countries can get into cryptocurrency.
GDAX is accessible to users in the United States, the United Kingdom, Singapore, Australia, Canada, and Europe. In addition, AML/KYC is required.
Bitpanda
This platform allows bank purchases in currencies like the USD, euro, Swiss franc, and British pound. The platform charges 1.49% for bank account purchases and 1.39% when you sell to your bank account.
There is also a wallet where you can store your Bitcoins, but keeping it there for too long may be dangerous due to price fluctuations.
CEX.io
This London-based platform has been in existence since 2013. It allows SWIFT and SEPA bank deposits at a flat processing fee of $10. If you are looking for an easy way to purchase cryptocurrency packages, you might want to consider Cex.io.
The platform supports every country around the world and selected states in the United States.
Gemini
Do you remember the Winklevoss twins from Facebook's success story? Well, they co-own this US-based Bitcoin exchange platform.
Gemini charges as low as 0.1% to 0.75% transaction fees. It is dependent on trading volume with the first discount at 10 BTC traded in the preceding 30 days.
The platform supports Washington, DC, Canada, Hong Kong, Singapore, Puerto Rico, South Korea, and the UK, and with plans to support Hawaii and Arizona soon.
EXMO
This England-based platform is accessible in over 100 countries except China, Middle Eastern countries, and North Korea.
AML and KYC verifications are compulsory for users who intend to use fiat currencies.
Exmo Finance LLP charges a 0.2% flat rate fee for deposits and withdrawals, while fiat currency users are charged based on the maker-taker fee schedule.
The maker-taker fee model is one in which the market makers receive reduced fees as they provide liquidity for the market takers. Maker fees apply when a user adds liquidity to an EXMO's order book either by placing a limit below the market price for buy, and above the market price for sell.
LocalBitcoin
This platform is great news for all cryptocurrency users because it is accessible in all countries. In addition, they provide escrow services to users.
The popular Bitcoin startup was established in 2012 and has since provided its services to Bitcoin buyers and sellers in the world over.
All buyers and sellers who sell ads on the platform pay a 0.1% fee for every completed trade.
Furthermore, LocalBitcoin accepts all currencies. Whether you are in Europe, Asia, Africa, North America, or any other place, you can use any currency to make Bitcoin transactions.
As if this is not good enough, this cryptocurrency platform does not require KYC verifications.
Kraken
When it comes to the euro and liquidity, Kraken is the largest Bitcoin exchange platform available.
With its headquarters in San Francisco, this platform operates in the United States (with the exception of New York), Canada, Japan, and the European Union.
On March 20, 2018, Kraken disabled SWIFT (SMBC) euro and USD deposits. Other available deposit options either carry a $5 fee or are free of all charges.
When you use the trading platform itself, you may pay according to the traded amount with the maximum fee at 0.26%.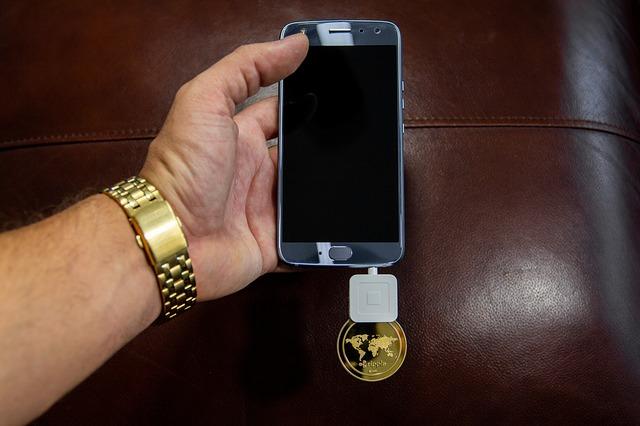 Buy Bitcoin with Bank Transfers
Bitpanda
The Bitpanda platform is also useful for people who want to buy Bitcoin with bank transfers.
On Bitpanda, you can make transfers via SEPA, SOFORT, and online bank transfers. Another cool aspect is that there are no transaction charges during exchanges. In other words, you can transfer as many Bitcoins as you desire at a time and as many times as you wish.
Unfortunately, Bitpanda is only available to users in European countries, like Norway, Switzerland, and Croatia.
It is also great for buying dips and bottom because there are no transaction fees charged for the first few days.
While you can sell Bitcoins on the Bitpanda platform from any part of the world, you can only buy if you are in Europe.
The downside is that it is difficult for new users. Furthermore, it suffers a poor customer care service delivery system, as they are slow and unhelpful to needy customers.
Abra
This platform allows ACH transfers with these five simple steps:
Choose which Bitcoin wallet to connect to your bank account (there are usually two wallets).
Navigate your fiat wallet but be sure that the currency selected is the same as the one in your wallet.
Add money from your bank account by clicking the "Add Money" button on your Abra Wallet homepage.
Convert all or part of your money to Bitcoin by clicking on the "Manage Currencies" button on the menu. The minimum amount is $10.
Review details of the transfer and then click "Confirm" to get your Bitcoins.
Abra is also the only all-in-one app that allows users to buy, sell and hold 28 cryptocurrencies and 50 fiat currencies in one place. Furthermore, there are no deposit or exchange transaction fees.
The downside though is that the use of Abra to buy Bitcoin with bank account is only available to users in the United States of America, Europe, and the Philippines.
Bitstamp
This eight-year-old Bitcoin exchange was originally established as a European-focused alternative to then-dominant Bitcoin exchange Mt. Gox. Bitstamp is based in Luxembourg. It allows trading between USD and Bitcoin as well as euro and Bitcoins.
In addition to these currencies, Bitstamp allows Litecoin, Ethereum, Ripple, or Bitcoin cash deposits and withdrawals.
It also operates a maker-taker fee model.
Conclusion
Buying Bitcoins has never been easier. Money is involved and it is usual for people to get anxious and take the first option that helps them save more. While this may be good, a wrong choice may mean a lot of money going down the drain.
Before patronizing a platform, it is advisable to carry out proper research about important information such as the supported states, transaction fees, supported transaction methods, and the length of time each transaction takes to go through so that you can enjoy the full benefits they offer.
The list provided above is not exhaustive. There are other available options for purchasing Bitcoin with bank transfers or bank accounts of any type. You can check them out to make a more informed decision but the list above is highly recommended.