A Look At The Best Way To Buy Bitcoin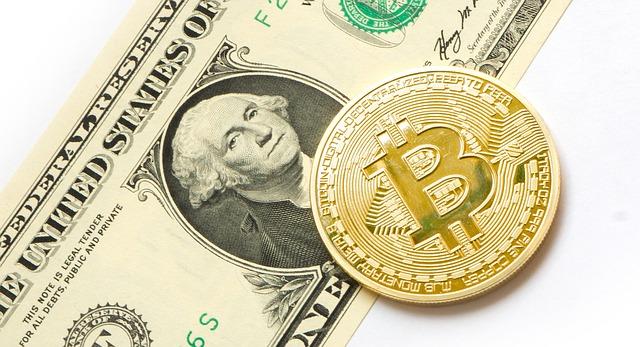 When it comes to buying Bitcoin, there are several options when it comes to deciding how you want to pay for your purchase. While some people may feel safer using a direct bank transfer, this payment method can take up to eight days to process. Therefore, using a debit or credit card remain the two of the most popular and most convenient ways to purchase Bitcoin and other types of cryptocurrency from exchanges.
Furthermore, one of the best reasons to use a debit or credit card for your purchase is that on most exchanges, you'll be able to get your Bitcoins instantly, which is great for being able to buy exactly when prices start taking a dip or right before they start to climb back up again.
Unfortunately, the convenience of being able to get your Bitcoins instantly comes at a cost. In fact, on most exchanges, you'll be dinged with a 4% or 5% transaction fee for using a card to make your purchase. While this may not seem like a massive fee, for those day-traders who buy and sell Bitcoin often, these fees often end up eating a significant amount of any financial gains being made on a transaction.
With that in mind, if you're not pressed for time, you could also consider making your purchase with a direct bank transfer in order to save on transaction fees. Bank transfers typically won't incur high transaction fees; however, they take anywhere between three to eight days before being cleared by your bank or financial institution.
So, if you're looking to get your hands on your coins instantly, you'll have to bite the bullet and pay a small fee for the convenience.
How to buy Bitcoin instantly?
In this comprehensive guide, we're going to focus on how to buy Bitcoin instantly on a few different exchanges that accept debit and credit card transactions as methods of payment. We will also be walking you through how to make your purchase on some of the most popular exchanges on the market.  
Then, after you've learned what the different options are for buying your Bitcoins, you'll be much better suited for deciding which exchange is right for you.
Finally, before we get into the real meat of this guide, it's worth noting that it's always important for you to transfer your Bitcoin to a secure holding wallet after you've made your purchase. Storing your coins for an extended period of time on any exchange is never recommended because of the fact that exchanges are vulnerable to hackers and cyber attacks. Remember, no matter how safe an exchange claims to be, there are no exchanges that are 100% without their risk.
So, why should you use your debit or credit to buy your Bitcoin?
Essentially, buying Bitcoin by using your debit or credit card is the fastest way to get your hands on your coins.
As we've already mentioned above, when you use a direct bank transfer, you'll be subject to your bank's standard processing times. This means that you won't be able to move your newly purchased Bitcoins from the exchange until the transaction clears, which can take anywhere between three to eight days.
This can be extremely inconvenient for those who are looking to buy their coins and then sell them right away. So, with that in mind, it should be easy to see why most people prefer to purchase Bitcoin using either a debit or credit card.
What is the best place to buy Bitcoin with credit cards?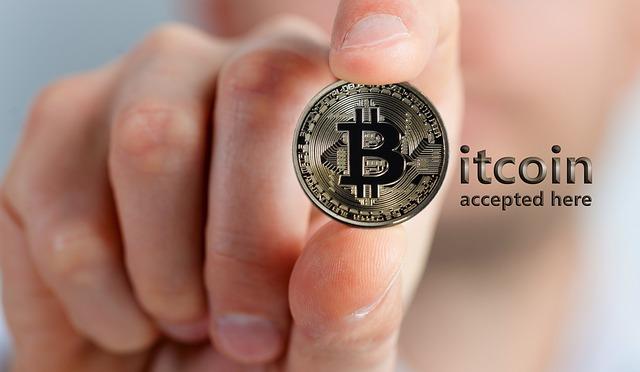 Just like with any other type of cryptocurrency, Bitcoin must be purchased from a cryptocurrency exchange or marketplace. These are decentralized platforms that allow crypto users to buy, sell, and trade their coins with other users either for fiat currency or other types of crypto.
There are many exchanges to choose from. However, that doesn't mean that all exchanges are created equal. In fact, different exchanges will always have different features. For example, some exchanges may charge fees for purchasing Bitcoin with a credit card instantly, whereas other exchanges might not even accept purchases being made with a card.
Below, we'll go over eight of the most popular Bitcoin exchanges to buy Bitcoin with credit cards or debit cards. This is intended to show you what your options are, as well as helping you get a better idea as to where you should make your Bitcoin purchases.
1. Coinmama
Since its launch, Coinmama has gained an excellent reputation throughout the crypto community around the world. They have been around since 2013 and support crypto users from a wide array of nations, as well as most of the US states. This makes Coinmama one of the best places to buy Bitcoin with debit card or credit card.
Based out of Israel, Coinmama is amongst the most popular cryptocurrency exchanges on the market today. For this, Coinmama provides their users with a few unique features that make this platform a little bit different from their competitors.
Foremost, Coinmama offers a simple user interface, which is designed to be easy to use for both new and experienced crypto traders alike.
The exchange also offers several different pre-established packages that come in varying quantities of Bitcoin. This just makes it easier and faster for users to sign up and quickly choose a package, as opposed to buying their coins manually. Of course, you don't have to buy any of the packages and you're free to choose any quantity of Bitcoin that you wish to purchase.
Another thing to keep in mind about using Coinmama is that the company doesn't provide their users with a wallet service for storing their coins once they've been purchased. Instead, once your purchase is complete, you'll be asked to provide your own wallet address where Coinmama will then send and deposit your newly purchased coins.
So, if you're thinking about purchasing your Bitcoins on Coinmama, just keep in mind that you'll need your own wallet to store your coins.
Transaction Fees
The exchange charges roughly a 5% transaction fee when making your purchase with a debit or credit card. However, they also offer instant delivery of your coins as soon as the purchase transaction is complete.
Coinmama also offers rather high purchase limits. Users are allowed to purchase up to $5,000 daily or $20,000 monthly; the exchange has a minimum purchase limit of $60.
More information about Coinmama's can be found here.
2. Coinbase
Known as one of the most reputable crypto exchanges, Coinbase was recently valued at approximately $8 billion. They have been around since 2012 and are diligently working to bring cryptocurrencies to everybody around the world.
The exchange is also known for their simple, straightforward process of getting started with cryptocurrency trading. To use their services, all you'll need to do is to visit their site, create an account, select your desired payment option, and then you'll be able to start purchasing Bitcoin.
However, one thing that makes Coinbase slightly different is that they require all users to upload a valid photo ID in order to confirm their account.
Another important factor that makes Coinbase such as reputable exchange is the fact that they work with authorities in the United States. Therefore, any profits made, as well as purchases of more than $20,000, will be reported to the IRA as taxable transactions.
It's important to note that credit card purchases have recently been disabled for users based in the US However, US users can still make their purchases using a debit card.
Transaction Fees
Compared to many of the other popular exchanges, Coinbase has relatively low transaction fees at just 3.99%. Keep in mind that Coinbase does not charge any fees for funding your account and you will only incur a fee when you decide to make a purchase.
The exchange's purchasing limits vary depending on your account's level of verification. Therefore, if you wish to provide a minimal amount of verification, you'll be stuck with a rather low daily limit. However, the upper-most clearance level allows Coinbase users to transact up to $50,000 on a daily basis.
3. Bitpanda
Another popular exchange for purchasing Bitcoin instantly is Bitpanda.
Launched in October of 2014, Bitpanda has since won an award for startup of the year in 2016 and has been a trusted name in the blockchain industry ever since. With that in mind, Bitpanda is definitely a safe exchange to use for any and all of your Bitcoin purchases.  
This exchange is different from others in the fact that it offers users several different payment options such as SEPA transfers, Sofort transfers, Skrill, Giropay, and EPS. Additionally, Bitpanda also lists a wide array of cryptocurrencies to choose from.
Unfortunately, Bitpanda only supports users in Europe. On the other hand, they do have very competitive rates and transaction fees that helps set them apart from their competitors. This, combined with their simple and easy-to-use interface, makes Bitpanda an excellent choice for new crypto users.
However, users who are looking to remain completely anonymous might want to think twice about using Bitpanda. The platform requires that all users to provide a valid photo ID before their accounts can be confirmed and used to trade Bitcoin.
Transaction Fees
As mentioned, Bitpanda's fees are extremely low compared to some of the other popular exchanges. For purchases, users are charged 1.49%, while any sales made on the platform only incur a 1.29% transaction fee.
4. CEX.io
Based out of London, UK, CEX.io is another excellent option for buying Bitcoin using a debit or credit card. The exchange has been around since 2013 and originally operated as both a cryptocurrency exchange, as well as providing its users with a very popular cloud mining service. Not long after its launch, one of CEX.io's mining pool became so big that it held about 42% of the Bitcoin network's mining power.
The company has since shut down their mining service, and today, CEX.io operates solely as a cryptocurrency exchange. Nonetheless, CEX.io is a very well-rounded exchange and offers their users a wide array of strong security features, cross-platform trading, excellent liquidity, as well as a mobile app and diverse API solutions.
As one of the most popular exchanges in the world, CEX.io boasts a client base of more than two million crypto traders and supports users in most nations worldwide. They also cater to 24 of the US states and have become known for their multi-level accounts that can be customized depending on whether you're a new, intermediate, or professional trader.
Transaction Fees
For any purchases made using a debit or credit, you'll incur a 3.9% fee, whereas selling your Bitcoin back to a card will only incur a 2.9% charge. It's worth mentioning that this is a feature that helps CEX.io stand out since most exchanges don't allow you to sell your coins back to your credit card.
While CEX.io may appear to offer very low purchasing fees, we should also mention that they charge a premium on the current price of cryptocurrency. Essentially, this means that the price of Bitcoin, or any other cryptocurrency, listed on their platform is sold at more than its actual market value.
5. Luno
While Luno is certainly not one of the most well-known exchanges, it is nonetheless an excellent platform where crypto users can buy or trade Bitcoin against Ethereum or a fiat currency. The company's goal is to facilitate both storage and transactions with Bitcoin by using their exchange platform, as well as their wallet service.
Having been established in 2013, Luno has since developed a large community of users and built a good name for itself. To cater to their users, Luno has also developed an app, in addition to their wallet service, which allows even the busiest crypto enthusiasts to be able to buy, sell, and trade Bitcoin while on the go.
While Luno is known as a reputable cryptocurrency exchange for purchasing Bitcoin, it does not support users from everywhere around the world. In fact, at the moment, Luno only supports users from Europe, Malaysia, South Africa, Nigeria, and Indonesia.  
If you live anywhere else in the world, unfortunately, you won't be able to purchase your Bitcoin from Luno. However, for those who do reside within their jurisdiction, you'll be able to take advantages of some of the lowest transaction fees on the market.
Transaction Fees
To give themselves a step up on the competition, Luno charges zero fees for deposits made using a debit or credit card. Then, upon placing a Bitcoin order with Luno, users are only charged 0.25% as a buyer and 0% as the seller. Due to this, Luno is quite possibly the most affordable cryptocurrency exchange to buy Bitcoin from.
6. Bitstamp
Established in 2011, Bitstamp has come to be known as the first fully licensed Bitcoin exchange on the planet. This means that Bitstamp offers a lot of variety when it comes to the payment methods that it accepts. Not only can you use your debit or credit card to purchase Bitcoin, Bitstamp also accepts payments made by direct bank transfer, SEPA payments, as well as many other types of transfers.
Like many other exchanges, Bitstamp is known for having a relatively simple user interface, which makes navigation, account management, and purchases super simple for any level trader. Bitstamp also requires users to confirm their identities before they can start using their accounts.
Once the account has been verified, you'll have the option to link a debit or credit card of your choice, and you'll be free to start purchasing Bitcoin.
Transaction Fees
Their fees are certainly not anywhere near as low as some of the other exchanges that we've mentioned above. However, as an incentive to their users to make larger purchases, Bitstamp follows a staggered fee structure.  
Starting with smaller purchases of up to $500, Bitstamp charges an 8% fee. Then, the larger the purchase, the lower the fee. So, purchases between $500 and $1,000 will incur a 7% fee, purchases between $1,000 and $2,500 incur a 6% fee, and any purchase between $2,500 and $5,000 will only incur a 5% fee.
7. Coincorner
For crypto users who enjoy keeping their affairs more private, Coincorner might be the ideal exchange to purchase Bitcoin from. The company is a British-based exchange, located on the Isle of Man and does not require any sort of verification or authentication from its users.
That being said, signing up for Coincorner is an extremely simple and quick process that will have you buying Bitcoin within minutes of filling in the required information.
Simply find your way to their website and select the option to create a new account. You'll be required to use your email address to confirm your account; however, once this is done, you'll have access to the marketplace where you can easily buy Bitcoin and other cryptocurrencies.  
Coincorner also offers their users a mobile trading app, as well as a built-in wallet feature for storing your coins immediately after purchasing them. And while the company does offer a secure wallet, remember that cryptocurrency exchanges are prime targets for cybercriminals and there are no exchanges that are 100% safe.
Therefore, to keep your assets safe, it's always recommended to move your coins away from the exchange you purchased them on.
Transaction Fees
In terms of transaction fees, Coincorner offers fairly competitive rates. For making debit or credit card deposits to your account, you'll incur a 2.5% transaction fee, whereas the company also charges an additional 1% for making purchases on the exchange. This brings Coincorner's fees up to an average of 3.5% per transaction.
8. LocalBitcoins
Launched back in June 2012, LocalBitcoins is another popular Bitcoin exchange. They are based out of Helsinki, Finland, and have set themselves apart from the competition by the fact that their platform is designed for selling and trading cryptocurrency privately between users.
That being said, the prices found on LocalBitcoins can vary substantially depending on who the person selling the coins is. However, the company has made it easy to run a quick background check on the platform's vendors by providing users with a review history, which is excellent for sizing up a vendor before making a transaction with them.
It's no secret that privacy and security are two major issues being faced within the industry today. Therefore, it's good to see platforms like this which provide details about vendors. Not only is this designed to give users a certain level of security, but it also respects the privacy of the vendor by not revealing anything more than what is relevant to your transaction with them.
In the marketplace, you'll also have access to other information about the vendors, such as their average response time, which is excellent for those who are looking to make a purchase in a hurry.
Transaction Fees
Most people like LocalBitcoins because of its peer-to-peer trading system and its way of privately trading crypto between its users. Furthermore, the exchange only charges a meager 1% fee for their services. However, depending on the vendor you choose to deal with, you might incur higher transaction fees.
Overall, LocalBitcoins is a great cryptocurrency exchange for anyone who is looking to start buying Bitcoin, as well as those who want to keep their transactions private.
How do you buy Bitcoin instantly from a cryptocurrency exchange?
There are plenty of different exchanges to choose from and each one will have their own individual sign-up requirements and verification procedures. However, on most exchanges, the process is relatively similar and requires users to create a profile, fund their account, and then they'll have access to the marketplace where they can start buying Bitcoin.
In order to give you an idea of how buying Bitcoin works, we're going to use Coinbase as an example. Below, we'll walk you through their sign up and buying process.
The first step to buy Bitcoin through Coinbase is to visit their website and create an account using your email address.
You will then be asked to verify your account by providing your phone number. After entering the number, Coinbase will send you an SMS message with a verification code.
Following the prompts from your account, enter the code, which will verify your account.
Once the code is confirmed by the system, you'll then be asked to verify your personal identity by providing a bit more information about yourself.
After the verification process is complete, the next step will be to link your account to either a debit or credit card of your choice. Keep in mind that Coinbase no longer accepts credit card payments from users in the United States. However, US citizens can still use a debit card to make their purchases.  
Once the account has been funded, you'll then be ready to make your first Bitcoin purchase. Navigate over to the buy/sell marketplace, select the amount of Bitcoin that you wish to purchase and then complete the transaction by clicking on the "Buy" option.
Coinbase will then process your purchase and then you'll be given your coins instantly. At this point, you can either start trading your Bitcoin against other cryptocurrencies listed on the exchange or you can move your newly purchased coins to a hardware wallet for safe keeping.
For a better look at how to set up your Coinbase account, check out the following video:
Takeaway
Right now, the average rate for Bitcoin debit and credit card purchases floats around the 4% or 5% mark. While this might seem a bit steep, this cost goes towards the exchange's operations and allows them to provide you with the best possible service. The revenue generated from transaction fees also goes to helping exchanges improve their security features to keep you safe at all times.
Furthermore, a 4% or 5% transaction fee is a relatively small price to pay when you think about all the potential benefits that Bitcoin has to offer in terms of financial gains.
Keep in mind that using a direct bank transfer is usually the most economical choice when deciding to purchase any type of cryptocurrency from any exchange. Still, it's important to know about all the different payment options that are available for purchasing Bitcoin.
So, now that you're educated on how and where to buy Bitcoin with credit card instantly, it's time to weigh up your options and make your first Bitcoin purchase. While we recommend using the exchanges mentioned in this guide, there are plenty of other exchanges that offer the same level of service. The important thing is to always be vigilant when choosing an exchange and learn about what they have to offer before signing up.
Do you have any experience using a credit or debit card to buy Bitcoin on any of the exchanges mentioned in the article?
If so, we would love to hear from you. Feel free to drop us a message in the comment section below.