Gemini Exchange Review – Compliant Exchange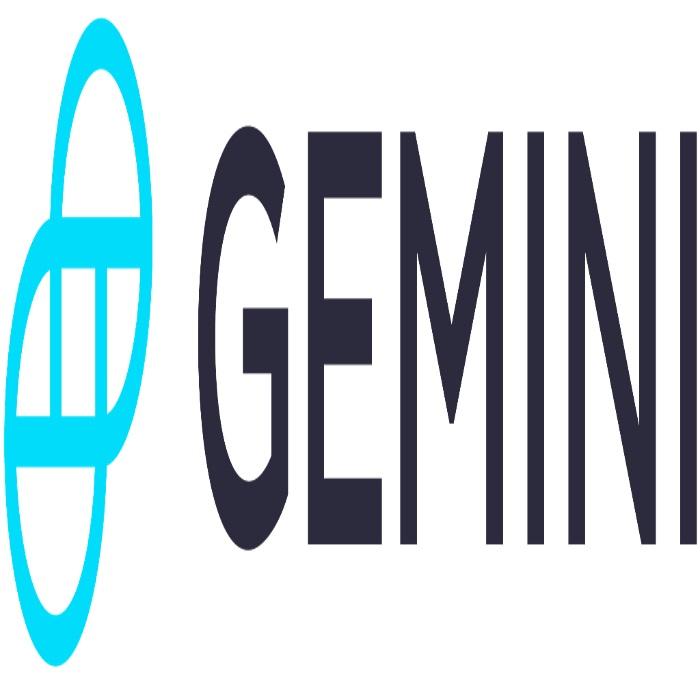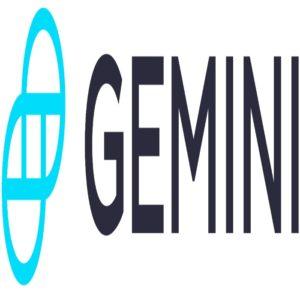 Are you looking for Bitcoin exchange websites that are US based or are you new to the cryptocurrency industry and do not know how to go about it or where to start?
It is easy to become confused with so many Bitcoin exchange platforms available.
While some people may make choices based on names and logos, it is wise to carry out deep research to understand what each platform has to offer.
You deserve to know about the best Bitcoin exchange platform in the United States, as well as how to use them to get the best results.
The Gemini platform is available to users who wish to make many trades daily, as well as professional traders.
In this article, we will take you on a journey through the Gemini exchange platform, a New York-based Bitcoin exchange business.
You will be exposed to a brief history of the brand, what it is, what it offers, its pitfalls, whether it is safe or not, and how to trade on it.
What is the Gemini Exchange?
Incorporated as Gemini Trust Company, LLC, this Bitcoin exchange platform has been active since 2015.
It is not under BitLicense but is regulated by the NYSDFS (New York Department of Financial Services).
A report claims that in 2016, Gemini became the world's first license Ether exchange.
The company is owned by the Winklevoss twins, the Ivy League graduates who successfully sued Mark Zuckerberg for $65 million USD in 2008.
Cameron and Tyler Winklevoss announced in 2013 that they owned more than $11 million USD worth of Bitcoin. When they started investing, it was sold at $120 per coin as against the $11,000 it rose to in 2013!
These people believe in cryptocurrency and its potential to multiply in value. Who would you rather have manage the platform you trade on?
According to Coinmarketcap, Gemini is currently one of the largest cryptocurrency exchanges in the world. It employs about 51 people.
The platform competes with Bitstamp, Coinbase and Kraken because it offers cryptocurrency-to-fiat payments and BTC/ETH market. It cannot compete with the likes of Binance that offer a variety of cryptocurrencies.
It is available in Canada, Hong Kong, Puerto Rico, Singapore, South Korea, the United Kingdom and almost all of the states in the US.
How Does Gemini Bitcoin Exchange Work?
To trade on the platform, you will need to be on the platform. That means you need to create an account, among other things.
Account Creation
To create an account, visit the Gemini page.
Click on "Register" at the top of the page.
You will need to provide certain details, including your full name, email address, and password.
Read the "User Agreement" and "Privacy Policy."
Upon satisfaction with the terms and policy, click on "Create my Account."
Fill in your valid and accessible phone number, as well as country and state of residence.
A confirmation code will be sent to your phone number.
Enter the code in the space provided for it on the Gemini website.
You will be redirected to the verification process.
Verification has four basic steps:

Two-factor authentication, in which you will provide an active mobile phone number for linking.

Valid bank account details – the bank account you choose must be operative in one of Gemini's countries of operation.
The details should be your usual online banking login credentials. This will be the linking bank account. The bank account name must tally with the new Gemini account holder.
Alternatively, you can use a wire transfer to verify your bank account.

You will upload a valid proof of your identity, a photo ID.
You also will upload other documents to prove your identity and address.
The documents include a full-page scan of a utility bill, a bank statement, or a cable bill, as well as a mobile phone or internet bill.
All documents must be clear.
If your country is not listed among the countries of operation yet, you have not lost out.
You can create an account with their sandbox trading platform.
On this platform, you will need to provide only your phone number to create an account.
The entire process will take between one and three days as due to the verification process. However, some features will be available to you during the wait.
Those features include cryptocurrency deposits and trading between pairs; however, withdrawals and deposits in fiat will be unavailable pending verification.
What to Expect from Gemini Exchange
If you are looking for a platform that offers security, liquidity and trust, Gemini Bitcoin exchange is your best bet.
As a licensed digital asset exchange and custodian, you do not have to worry about legal issues that may affect your savings. The system is regulated, safe, secure and compliant.
The platform affords users the opportunity to register a personal account, as well as an institutional account.
Marketplace
Gemini offers multiple order types and execution options to enhance the trading strategies of their users.
The marketplace features a central limit order book, which follow a price-time priority model.
There is a continuous order book and an auction order book. The continuous order book operates BTC/USD, ETH/USD, LTC/USD/, BCH/USD, ZEC/USD, ETH/BTC, LTC/BTC, BCH/BTC, ZEC/BTC, LTC/ETH, BCH/ETH, ZEC/ETH, LTC/BCH, ZEC/BCH, and ZEC/LTC. The auction order book covers only the first five.
It is open 24 hours a day, seven days a week except during scheduled maintenance, which is announced on the status page before it occurs, in order to avoid inconveniences.
Gemini is a full reserve exchange, so the platform does not offer margin trading.
In other words, at all times, a user's outstanding interest cannot exceed their account balance and all open orders reduce a user's balance until they are either fulfilled or cancelled.
Order Types
The available order types are; Market, Limit, Immediate-or-Cancel (IOC), Fill-Or-Kill (FOK), Maker-or-Cancel (MOC), Auction-Only (AO) Limit, Indication of Interest (IOI).
Block Trading
The Gemini Block Trading is an electronic block trading facility that enables users to buy and sell large block quantities of digital assets outside the platform's usual auction and continuous order books.
It creates an additional mechanism to source liquidity when trading in greater quantity.
Trading Fees
The platform operates a dynamic maker-taker fee schedule that charges a minimum of 0.25% for taker/maker depending on the level of trading involved.
The fee schedule is available for study on their Trading Fee Schedule page.
A maker is a customer who places an order that adds liquidity to the market place, while a taker is one who takes liquidity from the marketplace.
Transaction Fees
No charges for deposits and withdrawals carried out on the Gemini website. This does not include a user's bank charges.
Gemini Fees
The payment methods available for deposits (Ethereum and Bitcoins) are free to deposit from Gemini.
However, using wire transfers may mean bank charges, which differ depending on the bank.
Users also pay a network fee when they use Gemini Bitcoin or Gemini Ethereum. This is no different from when a user makes any other transfer on either network.
The fees differ from those on other digital currency exchange platforms in that they are dependent on the user's 30-day trading volume.
There are six tiers of fees, ranging from light traders to those exchanging huge volumes of Bitcoin and Ether. At midnight UTC, the fees are recalculated for every trading pair and this happens on a daily basis.
Custody Services
Being a licensed custodian, Gemini is a fiduciary operating under §100 of the New York Banking Law and held to particular capital reserve requirements and banking compliance standards.
The available Custody solutions on Gemini are Depository Accounts (for all Gemini customers) and Segregated Custody Accounts (for institutional customers like hedge funds, mutual funds, exchange-traded funds, etc.).
With the latter, a bailment relationship is established between Gemini and the customer; in other words, the customer retains title to the digital assets.
Customer Funds
All US Dollar deposits are held on the customer's behalf and for their benefit at FDIC-insured banks, while most of the digital assets are stored in Gemini's proprietary Cold Storage System.
Customer Support
They run a 24-hour customer care service that is accessible either via a complaint form on the Gemini website, the Zendesk email system, a phone call to the Customer Support Team phone numbers and post.
How to Use the Gemini Bitcoins Exchange Platform
Deposits
To make deposits, you will need to first access the Gemini website and load your account with funds. To do this, follow the steps below:
Click on "Transfer funds" in the menu bar if you want the transfer method.
For Bank Accounts though, you could either use ACH deposit (only available in the United States) or Wire transfer, which is more straightforward.
To use an external bitcoin or Ethereum wallet, follow the same process for both cryptocurrencies then select either Deposit BTC or Deposit ETH as the case may be. Gemini will generate a deposit address for you.
If you are using either of the two cryptocurrencies on your mobile device, initiate a transfer from your mobile device and scan the QR code that Gemini provides.
However, if you do not have a mobile device, copy the Ethereum or bitcoin address and paste it in the space for where you wish to send your digital currency.
These transfers can only be initiated from your external wallet and not from Gemini's interface.
Withdrawals
Select "Withdraw BTC" or "Withdraw ETH" as the case may be.
Enter the address of your external wallet in the space provided and send.
Gemini Bitcoin Exchange Review
Pros:
Periodic review of the codebase, documentation, trading activity, order matching and auction process, in accordance with Principle 10 of the IOSCO Benchmark Principles.
Relatively low fees for buying and selling of cryptocurrencies.
All limit orders are treated equally and executed on a first received basis.
The Federal Deposit Insurance Corporation (FDIC) insures US Dollar accounts.
Professional and high-end service.
Cryptocurrency trading is open every hour, every day.
One can deposit up to $500 a day and trade it immediately.
Most of the Bitcoin at Gemini is held offline to reduce potential losses that may arise from hacks.
Easy purchases of Bitcoin and Ethereum on the platform.
Supports two-factor authentication with Authy app.
Sandbox account for potential and incumbent users located in Gemini's non-operative countries.
Zero withdrawal fees.
User friendly and intuitive website interface.
Great customer support (as discussed above).
Can act as a wallet for receiving cryptocurrency from others.
Cons
Because of high volume, the site often goes offline.
Limited number of funding methods.
High trading fees.
Limited countries of operation.
Limited selection of available coins.
Gemini Rating
Beginner Friendliness ⭐⭐⭐⭐⭐
Customer Support ⭐⭐⭐⭐
Community Settlement ⭐⭐⭐
Fees ⭐⭐⭐⭐
Payment Method ⭐⭐⭐⭐
4.0 ⭐⭐⭐⭐
What is Available on Gemini?
Customers can trade in either Bitcoin or Ethereum only. This is probably to maintain a level of sophistication and maturity. Especially because most upcoming exchange platforms cover a large variety of cryptocurrencies and doing it, may reduce Gemini to their level or make it appear desperate.
The acceptable payment methods are Automated Clearing House (ACH) in the United States, and wire transfers in other places. Other acceptable deposit methods are Bitcoin and Ethereum.
Conclusion
The trading fees are crazy, agreed. However, they offer zero transaction fees, insurance and legal security, custody services, alternatives for users in non-operative countries and a good customer service platform.
Finally, the platform is what every serious minded cryptocurrency trader should consider, especially because, the pros far outweigh the cons. However, do not keep your digital assets on Gemini for too long. Furthermore, Gemini is not for users who wish to switch between different types of investors and traders.
While the platform is ideal for users who wish to buy large volumes of digital assets and one-off purchases, it is not wise to leave cryptocurrency on the platform for too long because all websites are vulnerable to hacks.
If you feel the need for a visual representation of the Gemini Bitcoin Exchange platform, you can check it out in this video. We hope it helps.