Bitcoin Auto Trading: An Introduction To Bitcoin Robots
You've probably heard of bitcoin robots if you've invested in Bitcoin or another cryptocurrency. A bitcoin robot is a gadget that buys and sells bitcoins on the trader's behalf and performs trades accordingly. Bitcoin robots are significantly more accurate than humans, making them more likely to make profitable trades in rising and declining crypto markets.
However, as more robots have appeared over the years, so have scam products that have cheated individuals out of their money by exploiting an uncontrolled industry.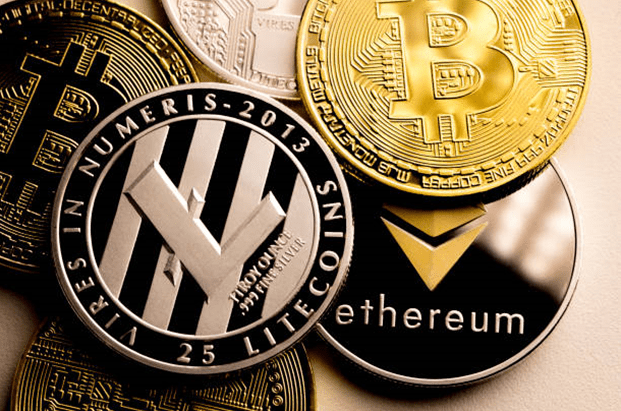 Is it a scam or a legit bitcoin robot? If so, which ones are trustworthy and should get avoided at all costs? BitConnect, on the other hand, reviews the most well-known genuine Bitcoin Robots on the market.
What Exactly Is Automated Crypto Trading?
These programs that trade cryptocurrency on your behalf are automated crypto trading platforms. To use a computerized crypto trading platform, first, open an online account with a trading bot and select a trading strategy. Once you've chosen an automatic trading bot, the computer will purchase and sell your cryptocurrencies on your behalf based on the criteria set by the software.
The majority of automated crypto trading algorithms take advantage of APIs. API trading bots function as a middleman, trading on another exchange you have connected. 3Commas is a trading API for Binance, Coinbase Pro, Bitmex, and Kraken.
The most modern and secure method of automated crypto trading is using blockchain-based trading bots. Tokenized crypto trading uses blockchain-based smart contracts rather than a website or API. Smart contracts are pieces of code that conduct financial activities autonomously –– this code is often uploaded to the Ethereum network because it is the primary crypto that supports smart contracts.
When Should a Crypto Trading Bot Be Used?
If you believe a particular trading method may outperform the market, you should employ a crypto trading bot. Using a crypto trading bot does not guarantee that you will be at the market; a trading robot executes transactions on your behalf based on an algorithm.
Another reason to use a cryptocurrency trading bot is to vary your crypto holdings intelligently. Token sets, for example, allow you to own a single token that represents a trading strategy that uses trading indicators to trade both Bitcoin and Ethereum.
Are Bitcoin Robots Legit or Scams?
While not all Bitcoin Robots are legitimate, the concept behind the robots is. A competent bitcoin robot should consistently outperform the markets and provide significant returns for traders. Most crypto-traders on the market today promise investors thousands of dollars every day for as little as $250 in initial commitment. These outcomes are possible for some, but not always.
Where Can I Find the Best Bitcoin Trading Bot?
The most effective trading bots can get found on forums or websites. But how do you know where to go if you don't know what to do? However, there is a catch. The best bots may get found on forums. You must understand how to make the most of them, and the only way to do so is to ask the correct questions. Another method for locating the best Bitcoin trading bot is to visit numerous websites. But how do you tell which one is telling the truth and is just attempting to trick you into signing up? Many traders are doing their best to help others, but it's difficult to tell the difference between honest and trolls.
Trading Bots for Cryptocurrency
There are two sorts of crypto trading bots on the market today: crypto trading bot APIs and decentralized crypto trading platforms.
      Crypto trading bot APIs: The most widespread type of crypto trading bot on the market today. To manage your investments, crypto trading APIs connect to different cryptocurrency exchanges. It is a fantastic alternative if you already have a cryptocurrency brokerage account with a well-known exchange like Coinbase Pro, Kraken, or Binance.
      Decentralized crypto trading platforms: The most secure approach to employ automated crypto trading is through decentralized crypto trading platforms. Blockchain technology is used in automated trading to exchange cryptocurrencies autonomously. Your funds become kept in a blockchain smart contract, and you own a portion of the funds in the smart contract, which becomes redeemed via crypto tokens given by the trading platform.
The Automated Bitcoin Bot's Features
Some of the BTC Robot's features are as follows:
Simple to set up — After a few simple steps, the robot is ready to trade on its own.
Low entry threshold – The user can invest as little as $100, while $500 becomes recommended for good results.
Effective trading – If multiple traders make the same trade, the robot has a particular stealth technology that distinguishes the individual traders overloading the market liquidity.
No transaction fees – Because there are no banks involved, regulation costs get reduced, and the user profits around the clock, bank holiday or not.
Safety and security – The robot does not access your bank account, only the broker account where only cryptocurrency (Bitcoins) becomes transacted. The robot cannot withdraw your money.
No commissions — Unlike other trading bot services that charge 25-30% of commissions, the BTC Robot is free, and the user retains all gains.
Step By Step Process for Trade on A Bitcoin Robot
Enrollment
Most robots need visitors to sign up for a free account via a signup form on the homepage. In most circumstances, the operation is straightforward and rapid. To sign up for a bitcoin robot, you must provide your full name, email address, and phone number. To proceed, you may get asked to verify your email address via a link and your phone number via SMS.
Identification Verification (KYC Process)
During the verification phase, the user must download a clean snapshot of their identity on both sides of the government. On the other hand, proof of residency needs uploading a recent bank statement or bill from the place mentioned above. The entire process may take up to 24 hours to finish. Unlike most brokers, which allow traders to deposit and trade before verification, almost all require users to complete the process before making a verification.
Put down a deposit
Before they transact business, all well-regulated brokers ask their clients to present their identity and proof of address. Robot brokers are responsible for accepting deposits, processing trades, and executing orders as ordered by the bot.
As a result, every deposit made by a robot gets sent to the robot broker who operates the robot. Law against permitting Robots to accept deposits because they are not considered financial institutions. Running a background check on the broker partners when hunting for a trading bot is as crucial as understanding the trading bot. Legitimate robots only operate with brokers that meet specific requirements.
Trading on a Demo Account
A good trading bot will offer a demo account for customers to become more familiar with their web-trader before considering live trading. The demo account is vital since it allows you to practice trading without putting your money in danger. The bulk of demo platforms imitates real-world market situations using historical data. Demo accounts also come with guidelines to help customers better grasp the trading process and experiment with different risk management tactics.
Trading in Real-Time
The vast majority of bitcoin bots provide real-time trading with the press of a button. However, some include additional capabilities that offer consumers more control over their gadgets. The vast majority of these obligations revolve around risk management.
According to bitcoin trading robot experts, live trading should occur throughout Eastern Daylight Time. The sun is shining brightly on Wall Street at this time of day. Researchers claim to have discovered a strong correlation between Wall Street and Bitcoin.
Benefits Of Automated Crypto Transactions
Using automated crypto transactions can provide significant benefits such as:
      Timing: Because crypto bots use software to trade, they can purchase and sell your cryptocurrency considerably faster than you could. Use a bot to place more exact market orders if you're trading based on a trading indicator.
      Repetitive tasks: Most cryptocurrency bots on the market trade 24 hours a day, seven days a week. If you trade cryptocurrencies based on market indicators, you may automate the process using a crypto trading bot.
      Consistency: Bots are considerably more consistent than people since they can run continuously and always execute orders based on specific indicators. It might be challenging to maintain discipline when trading cryptocurrencies; therefore, using a trading bot reduces the possibility of "emotional trading."
      Save time: Using a cryptocurrency trading bot saves you time because the program monitors the market and conducts transactions for you. An automated trading bot is ideal if you don't want to monitor bitcoin prices constantly.
Conclusion
To summarize, if you want to trade cryptocurrencies, stocks, forex, or even cannabis stocks, a trading robot is an intelligent option. Because the technology behind them get based on algorithms, they will make better decisions than people nine times out of ten. Automated trading robots have demonstrated that you do not need to be an expert to earn a side income.