Buying Bitcoins Anonymously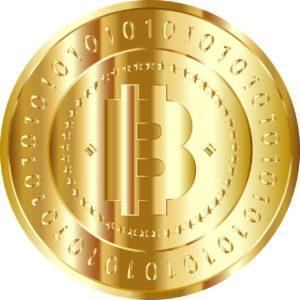 In today's world, privacy is a myth. Everything ranging from buying products online to transacting money peer-to-peer is being tracked and requires your personal information. Anonymity has taken a backseat in the race to create a transparent ecosystem of business.
Financial institutions or any other mediators involved in monetary transactions demand your personal information for verification before getting involved in any kind of transaction or business with you. They keep a record of all the transactions and everything about a transaction such as the amount and parties involved.
Then came the era of Bitcoin and other cryptocurrencies trying to change the course of the whole economy and its governance by decentralizing it. Satoshi Nakamoto created Bitcoin to create a financial system without the involvement of any third-party mediators. One of his other goals was to equip users to make transactions anonymously.
Bitcoin brought about financial independence and sovereignty for its holders. It provides a unique chance to store and manage funds without the involvement of any third party such as banks.
But with the option of keeping your transaction anonymous, some users have started utilizing  Bitcoin for all of the wrong reasons, and it has been the first choice of criminals to execute transactions. Keeping this in mind, various government regulations have been set in place, and it has become quite difficult these days to buy Bitcoin anonymously.
But where there is a will, there is a way. Moving ahead, we will discuss few ways to buy Bitcoins anonymously with all the pieces of information and steps involved to accomplish it.
How to Buy Bitcoins Anonymously
Before directly moving on to exploring the options, let's discuss the current scenarios and issues one face while trying to buy any cryptocurrency anonymously.
First of all, if you buy Bitcoins online using fiat currencies, you need to provide a lot of personal information. You also need to verify this information by sharing copies of your ID and proof of address.
This has been done to prevent people from committing crimes such as money laundering, tax evasion, and fraud. Although it is more difficult than ever to avoid these identity verifications, there are a few ways within the boundaries of the law to get Bitcoins anonymously, which we will discuss now.
Peer-to-Peer Exchange Using LocalBitcoins
LocalBitcoins, founded in 2012 in Finland, is the oldest peer-to-peer trading platform that goes way back to Bitcoin's initial days. It offers an escrow mechanism that allows buyers and sellers to trade directly as well as anonymously.
It supports several payment methods, but the most popular and anonymous one is trading Bitcoin for cash payment. You get connected to your seller over LocalBitcoins, and meet seller locally and exchange Bitcoin for cash.
Below are the steps involved in buying Bitcoin anonymously using LocalBitcoins:
Signup with LocalBitcoins.
Filter the seller's offers for your location.
Select -"in-person cash" in the payment methods drop-down.
Choose a seller on the basis of ratings from past trades.
Finalize the terms and meeting place.
Once the seller releases the Bitcoin from Localbitcoins custody, transfer the cash.
You can signup to LocalBitcoins by using an alias email address, and the verification step is already optional here. Just remember that Bitcoin transactions are irreversible, so make sure you only pay once the seller has released the funds.
Another incredible feature of LocalBitcoins is that there are no fees involved when purchasing Bitcoins. However, the seller gets to set the selling price, which can be controlled and monitored by buyers on a personal level.
It is one of the most recommended ways to get Bitcoins anonymously as once you complete the trade on LocalBitcoins, you can easily transfer the coins to any anonymous Bitcoin wallet.
Wall of Coins is another platform that provides peer-to-peer service just like LocalBitcoins. But as the exchange operates based on SMS, you need to have a phone number. Of course, this means it is not anonymous, but in few countries like the UK or Mexico, you can still buy a prepaid SIM card without sharing your personal details.
Buying Bitcoin Via Bitcoin ATMs
One of the most popular methods of buying bitcoins anonymously is via Bitcoin ATM using cash. When the ATM asks you to enter your Bitcoin address, just indicate you don't have one and it will automatically generate a new paper address and you are good to go. Later on, you can import the private key from that paper wallet and send those Bitcoins wherever you like.
The only problem with these ATMs is that they not very prevalent in every country. But  it still is one of the best ways of buying Bitcoin without an ID, and it doesn't require facial or fingerprint identification. You can simply buy bitcoins in exchange for your fiat currency.
The first-ever Bitcoin ATM machine was set up in a coffee shop in Vancouver, Canada in 2013. Now, these ATMs can be found all over the world with many new ones being installed every day. You can find the nearest ATM by going to Coin ATM Radar.
Using Fiat-to-Crypto Exchanges
Although most of the fiat-to-crypto exchanges want to have a look at a copy of your ID for verification, there are few exceptions to it. There are many fiat-to-crypto exchanges, which allow us to buy bitcoin only using a credit card and no need to provide an ID for verification.
But as you provide credit card details for the transaction, you are leaving a paper trail for government to track. However, there are several prepaid credit cards solutions available on the market today. But still, as far as anonymity is concerned, this method is not 100 percent foolproof.
There are several platforms like Coinmama, which facilitate this transaction at a very low cost.
There are several other platforms that allow you to buy Bitcoins anonymously like Mycelium Local Trader, Bitsquare, and Wall of Coins.
Few Tips to Maintain Your Anonymity and Security
As we saw already, all of the addresses in your Bitcoin wallet can be linked to your real identity in one way or the another.  The good news is that your privacy can be partially or fully recovered from this state.
The first step toward that is avoiding re-using same addresses every time for transactions. Try to generate a new address for every transaction you make or receive.
Try using a different computer or device for browsing as you might have left some paper trail behind. There is an information site – PRISM Break – which provides a variety of recommendations for different operating systems and devices in order to improve security.
At a minimum, try installing Ads and Javascript blockers as well as regularly clearing cookies or denying cookie permissions. From a privacy and security point to view, one compromised account may reveal all of your accounts and is a perfect recipe of disaster.
The best way to overcome this is to use a good, random-word password and use a solid password manager like KeePassX or Password Safe. It helps you generate strong, lengthy and random passwords and stores it on your system in an encrypted format.
To Sum Up: Anonymity Comes with a Price
It is up to you to decide how much privacy or anonymity you are looking for. The more anonymous you want to be, more effort you will have to make in order to navigate around the web.
All of the techniques discussed above don't require to use a verified ID to buy Bitcoins; however, with the advent of sophisticated techniques, nothing is untraceable. Perhaps via your IP address or through some paper trail you leave behind, you are always just under the radar and only a step away from being tracked.
But then again, you can always get Bitcoins anonymously and need not to worry about being tracked or traced until you are into some criminal activities. All of the methods explained above are well within the boundaries of law and also appreciate your privacy.
Digital currencies (Bitcoin, for example), are an incredible method to send and get cash without utilizing a third party. Therefore, the framework enables clients to remain anonymous. In my assessment, I figure individuals ought to have the privilege to send, get and store their riches without uncovering their personality – the same as we do when we spend physical trade out in the real world. However, governments are beginning to put in new controls that could compel each unknown Bitcoin trade to confirm another client's character before they are permitted to purchase Bitcoin utilizing fiat money. Along these lines, if this law is authorized on all trades, at that point there is a plausibility that you won't have the capacity to purchase Bitcoin namelessly.
So to quickly sum up, Bitcoin ATMs are the best and most secure method of buying Bitcoin anonymously. It allows you to remain anonymous and easily help you to create a new wallet address. 
If there is no ATM available near your location, the second-best avenue for you is LocalBitcoins for a local cash trade. Just you need to watch out and refrain from getting duped into some scam. The best way to avoid it is to check the trust score, which is available on LocalBitcoins.