250+ Places That Accept Bitcoin Payment (Online and Physical Companies)
Bitcoin
witnessed remarkable growth over the years thanks to a huge welcome from major businesses and online operators. Japan has also recognized it as an official method of payment, with over 260,000 food outlets and retail companies accepting cryptocurrencies.
But What Can You Actually Buy With Bitcoin?
Over the decades, businesses and the general public have been awaiting a single currency that could work as a viable medium of exchange. Bitcoin has successfully been receiving wider global acceptance, with businesses appreciating the ability of digital currency to transfer money in a matter of seconds.
Consequently, from large corporations to small retailers, the list of companies that accept bitcoin has been increasing at a rapid pace.
Here we've compiled an interesting list of what you can actually buy with bitcoin, the places that accept bitcoin payment, and which companies are likely to accept it in 2019 and beyond. We have listed more than 250 businesses and divided them into three major sections:
Physical businesses and retailers that accept Bitcoin
Online business that accept Bitcoin
Businesses that are planning to accept Bitcoin in 2019 and beyond
So if you have ever wondered "what are the places that accept bitcoin near me?", then wonder no more…
Before we get into the huge section, let's give you a shorter version of the larger, more well known places that have started accepting Bitcoin as a mode of payment for faster reference explains how to open a bitcoin account.
This will act as a quick start guide for your bitcoin shopping needs:
Bitcoin">List of Well Known Places that Accept Bitcoin
4Chan.org
Alzashop.com
Archive.org
Badoo.com
BigFishGames.com
Bitcoin.Travel
Bitcoincoffee.com
Bloomberg.com
Bitcoin trader official app
Braintree
CheapAir.com
Crowdtilt.com
Dish Network
Domino's Pizza
eGifter.com
Etsy.com
EZTV
Euro Pacific
Expedia.com
ExpressVPN.com
Fancy.com
Grooveshark
Gyft
Intuit
Lumfiles
Mega.co.nz
Microsoft
Mint.com
Namecheap.com
Newegg.com
OKCupid
Overstock.com
Paypal
PizzaForCoins.com
Rakutan
Red Cross
Reddit
Seoclerks.com
Shopify.com
Stripe
Subway
The Pirate Bay
Virgin Galactic
Watchshopping.com
Wikipedia
WordPress.com
Zynga.com
Now let's get into the complete list of these businesses and websites across different locations and countries. But first, here's a handy map showing bitcoin ATM locations as well as tellers which will also be of interest to bitcoin users who need to make a withdrawal:
Bitcoin-ATM-Locations-Near-You">Map to Find Bitcoin ATM Locations Near You
Map courtesy of CoinATMRadar.com
Bitcoin">Part 1: Physical Businesses that Accept Bitcoin
Bitcoin">Car Dealerships that Accept Bitcoin
Car dealerships are a thriving, global industry with astonishing sales growth numbers. The industry is aggressively adopting bitcoin for the purchase and sales of cars and other items. Below are a few key players accepting bitcoin payment as a medium of exchange.
Post Oak Motor Cars
On September 5th, Post Oak Motor Cars, owned by American businessman Tilman Firtetta and known as the first Rolls-Royce, Bentley, and Bugatti dealership based in the US, officially announced that it will henceforth accept bitcoin payments. They have integrated a crypto service provider, BitPay, which provides options to customers in the purchase of cars using bitcoin.
They are also providing options for customers from across the world to purchase their cars with bitcoin. This new payment option will enable their customers to make quick transactions and the company will also benefit from quick and increased sales of their cars while still providing exceptional customer service.
Classic Recreations
A US-based company, Classic Recreations is popular for rebuilding and upgrading classical vintage Ford Mustangs. It now accepts bitcoin as a payment option from its customers, making this company the first custom car builder that accepts cryptocurrencies as a means of payment.
Bitcoin">Car Companies that Accept Bitcoin
Car manufacturing companies are also taking advantage of the revolutionary digital currency that makes transactions so easy for both buyer and seller. If you are wondering "what cars can you buy with bitcoin?", then here are the answers:
Tesla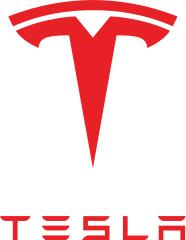 Big automobile companies such as Tesla also started accepting bitcoin in recent years. In 2013, there was news of a Florida-based man who purchased a Tesla S from a Lamborghini dealership in Newport Beach. This was the first time bitcoins were used for purchasing a luxury car. The car was worth $103,000, roughly equal to 91.4 bitcoins on the day of sale. This was a rare case as Tesla does not use any dealerships and their cars are mostly sold online in direct transactions between the company and customer.
BMW
If it's your dream to own a brand new BMW, it's now possible to buy your favorite car using Bitcoin cryptocurrency with so many dealers that accept it now; these especially include local car dealerships based in the UK that are providing such lucrative buying options to customers. Most Bitcoin users tend to spend their cryptocurrencies on luxury goods and items and, with such goods and services now available in the automobile industry, these users are more likely to buy cars in the future with digital currencies.
BMW has taken a key step in the right direction to assist a greater number of buyers seeking to purchase luxury cars by introducing bitcoins as a mode of payment.
Bitcoin">Banks that Accept Bitcoin
With rapid advancements made in the fintech industry, banks have now stepped into providing cryptocurrency-friendly services for the betterment of the entire community.
Let's take a look at a few of these:
Fidor Bank
This German digital bank provides modern banking options to its users with digital payment facilities. They provide a variety of banking options ranging from savings bonds to crowdfunding investments. With a presence of over 100,000 clients and more than 300,000 community members in Germany, they plan to expand their presence across other countries in Europe. They have also teamed up with Kraken to offer a completely functional cryptocurrency bank.
Goldman Sachs
A recent report has indicated that Goldman Sachs, which is reportedly one of the largest Wall Street firms, is exploring various options for providing a crypto custody offering. Initially, it had announced of its plans to launch a Bitcoin trading operation, which would enable them to buy and sell Bitcoin futures for its institutional clients.
Toronto Dominion Bank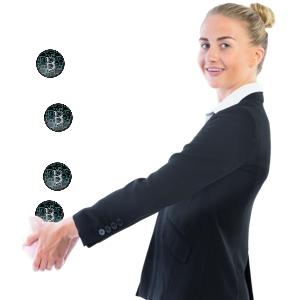 Some of the largest banks in Canada are supporting cryptocurrency-related card purchases. However, the Toronto Dominion Bank has stopped customers from buying bitcoin via credit cards after previously granting this permission.
Royal Bank Of Canada
The Royal Bank of Canada, which is one of the largest Canadian banks (by assets), allows the use of debit cards and credit cards for transactions involving cryptocurrency. Despite regulatory risks and other external factors involved in cryptocurrency dealings, RBC consistently makes an effort to review them on a regular basis in order to provide the best assistance to their clients.
WorldCore
WorldCore, a Czech-based bank, is also offering solutions for the crypto community, enabling their customers to load cryptos on to their cards to allow for easy spending of digital currencies. As a payment services provider, WorldCore has partnered with BitPay for accepting bitcoin payments and seeks to provide access to international banking with global transfer facilities for their customers.
Bankera
Bankera is part of SpectroCoin, a UK based bitcoin exchange, and has more than 300k users. Bankera has already issued 50K bitcoin debit cards, and is also planning to build a digital bank that will act as a bridge between the traditional financial system and blockchain technology. Thus, it supports traditional fiat currencies along with cryptocurrencies such as Bitcoin, Ethereum, and others.
Change Bank
As a decentralized crypto bank, Change Bank offers their clients a crypto wallet that can be used for storing and sending cryptocurrencies, as well as a cryptocurrency spending card. This can help these clients earn rewards by making payment using Change tokens. Change Bank offers financial services built through blockchain to provide smooth and seamless transactions.
Bitcoin">Fast Food and Takeaways that Accept Bitcoin
The food places that accept bitcoin are gradually increasing, it isn't just pizza anymore.
Subway
A Subway franchise in Buenos Aires is known to accept bitcoin payments at their restaurant for their " Eat Fresh" products.
Lieferando
One of Germany's biggest food delivery joints, Lieferando, has approximately 11,000 partner restaurants and has started accepting bitcoin payments via BitPay.
Domino's Pizza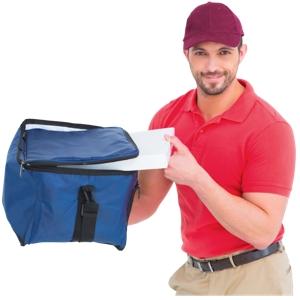 PizzaForCoins has now facilitated cryptocurrency payments for some of the leading pizza takeaways, including Domino's Pizza. Customers can simply place their order on the company's website, choose from the wide range of pizzas, and then make payment through cryptocurrency.
Burger King
Bitcoin has been growing in popularity in Russia and the country's government is likely to officially authorize the use of cryptocurrency in the future. To this end, a Burger King outlet in Russia has started favoring bitcoin cryptocurrency as a mode of payment.
Bitcoin">Restaurants that Accept Bitcoin
Bitcoin is gaining increasing acceptance by a number of small businesses, including restaurants. So customers now have a unique opportunity to enjoy some of the best cuisines using this digital currency.
Eat Me Bangkok
One of the best restaurants in Asia, Eat Me Bangkok, has started integrating Bitcoin into their payments system. For Bitcoin users, this presents a greater variety of choice and an opportunity to enjoy their favorite meals using this digital form of currency.
Bitcoin-Payments">Airlines that Accept Bitcoin Payments
Bitcoin's growing acceptance all over the world, primarily in the tourism industry, has been pushing the airline industry to accept payments in bitcoin. Below is a list of airlines that are allowing clients to pay in virtual currencies:
CheapAir.com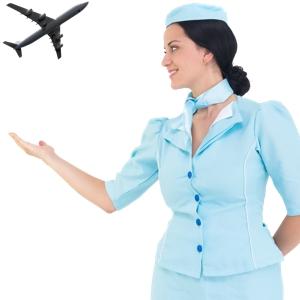 In 2013, CheapAir.com was one of the first online travel agencies to accept bitcoin payments. They have now gone a step further and made the announcement that it will be also accepting Litecoin, BCH, and Dash as payment options. This will enable travelers to make payment using these cryptocurrencies while booking for flights and hotels.
Destinia.com
The Spanish travel agency, Destinia.com, is one of the new players which has recently started accepting bitcoins for payment. The company has made an addition of the new payment option through BitPay, which is one of the well-known cryptocurrency-related payment processors. Currently, Destinia.com offers a wide catalog range with over 190,000 hotels available to the customers.
airBaltic
Latvian airline airBaltic was one of the first airlines to accept bitcoins as payment from its customers, and offers over 60 destinations located across Europe, Middle East, and Russia.
Peach Aviation
Japanese budget airline, Peach Aviation, started accepting Bitcoin in late 2017 for all its discount flights across northern Asia.
Abitsky.com
Abitsky.com, which offers flights across continental Europe, also now accepts payment via bitcoins.
LOT Polish Airlines
LOT Polish Airlines also accepts bitcoins for payment and it can be used to pay for flights to and from over 60 destinations.
Virgin Galactic
Billionaire entrepreneur, Richard Branson, has announced that his futuristic commercial space flight venture, Virgin Galactic, will also be accepting bitcoins.
Bitcoin">Gas Stations that Accept Bitcoin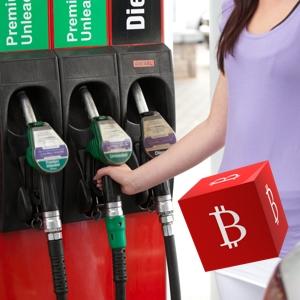 Gas stations have wide footprints all over the globe. Their introduction of crypto as a means of payment is an indication of their consumer-centric strategy. Here is a list of some of the gas stations accepting bitcoins.
CoinFueled
CoinFueled allows the purchase of prepaid gift cards using bitcoins, and customers can now purchase tanks of gasoline using the prepaid gift cards from some of the leading gas stations across US and Canada.
Oilfield Intel LLC
OilField Intel LLC, one of the leading providers of oil and gas data, is based in Austin and also accepts bitcoin using Coinbase, the American-based digital wallet.
Bitcoin">Universities that Accept Bitcoin
Universities across the globe are adopting bitcoin at a rapid pace. In fact, a few universities have started educating students about blockchain technology and crypto coins. Below are some of the universities where you can use this payment option:
University of Cumbria
This is one of the first universities in the world to accept digital currency and allows a part of tuition fees to be paid using bitcoin.
European School of Management and Technology Berlin
ESMT Berlin is one of the first German institutes offering higher education in return for bitcoin as payment; this is for some of its degrees and executive level education programs.
King's College
King's College of New York City is among the first US schools to accept bitcoin payments for tuition fees, which can help to eliminate 2-3% of transaction fees associated with credit cards.
University of Nicosia
This university is one of the foremost accredited universities in the world to accept bitcoin as a payment option. Their thoughts surrounding this adoption is to improve the efficiency of their services.
Bitcoin">Technology Companies that Accept Bitcoin
Bitcoin and other crypto coins are widely accepted by technology companies worldwide. Indeed, tech companies are playing a key role in the development of blockchain and crypto mining instruments. Below is a list of major companies that accept bitcoin from their consumers:
Microsoft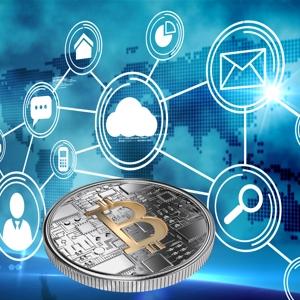 The technology giant, Microsoft, has also started accepting bitcoin, enabling its customers to purchase online games and apps. Due to high volatility issues, Microsoft did have to temporarily stop accepting bitcoin, but has since reversed this decision and is once again allowing customers to buy products online using bitcoin.
Intuit
This California-based financial management solutions company allows its merchant network to accept bitcoin through its PayByCoin service. This service helps to integrate Intuit's payment processing service alongside Coinbase.
PayPal
The leading payment services provider, PayPal, also enables its merchants to accept bitcoin. In September 2014, PayPal made the announcement that it would be accepting bitcoin by way of integration with BrainTree. However, Scott Ellison later announced that it would be acting as an intermediary whereby transaction costs would be determined by merchants and the payment processor.
Bitcoin">Forex Brokers that Accept Bitcoin
Since 2013, Forex brokers have been accepting bitcoin payments. Here's a rundown of some of the more popular ones:
ForexTime (FXTM)
This award-winning trading platform launched in 2011 and provides a safe and secure platform for trading, covering approximately 250 instruments across shares, commodities, metals, and different currencies. It offers cryptocurrency trading, which is applicable to FT Global Ltd, and accepts bitcoin deposits.
AvaTrade
AvaTrade also accepts bitcoin, allowing customers to open a trading account and deposit their funds using this popular cryptocurrency.
Plus500
Plus500 is a leading global CFD (contract for difference) provider that offers a wide range of financial products and is now available in more than 50 countries. They currently accept bitcoin and ethereum. Plus500 also offers a demo account so you can try out their services before investing in the real thing.
FBS
FBS is an online forex trading platform that offers CFD and precious metals to traders across the world. Their head office is located in Russia and they have satellite offices across other countries such as China, Egypt, Indonesia, Malaysia, and Thailand. FBS has also added bitcoin as its new payment option and allows traders to deposit using this currency.
eToro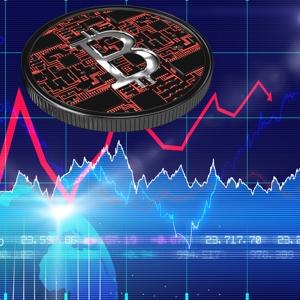 eToro was founded in 2006 and is based in Cyprus which is a Retail FX platform that offers trading in online stocks, commodities, currencies, and indices. They accept bitcoin from their customers for trading purposes.
Markets.com
This online trading platform based in Cyprus is a brokerage firm that deals with all types of instruments and accepts cryptocurrencies such as bitcoin from traders.
Bitcoin">Furniture Stores that Accept Bitcoin
Furniture retail industry isn't lagging behind the other industries in adopting cryptocurrencies. Below is the list of popular furniture retailers where you can shop using bitcoin:
Juliette Interiors
This leading high-end luxury furniture retailer based in UK is the first to accept bitcoin and provides the option for its customers to make payments using this popular cryptocurrency.
Mobler Design
In 2014, Mobler Design (based in Johannesburg, South Africa) announced that it would be accepting bitcoin payments for their custom furniture and corporate and retail design services. Customers can make bitcoin payments using their BitGo wallet through a multisig transaction.
Bitcoin">Jewelers that Accept Bitcoin
In order to collaborate with e-commerce platforms and the changing needs of customers, jewelry shops are aggressively accepting bitcoin payments. Below is the list of jewelry shops that accept digital coin:
REEDS Jewelers
REEDS Jewelers is an iconic jeweler and among the first to accept bitcoin payment online in all its 65+ stores across the United States. They offer a complete collection of fine jewelry, watches, certified loose diamonds, and Pandora charms, all of which can be purchased using the bitcoin payment option.
Samer Halimeh
In 2017, luxury diamond retailer, Samer Halimeh, started their jewel trades and sales using bitcoin. They have made their mark as international luxury jewelers and have locations across London, New York, and Riyadh. The founder, the namesake for the store, has offered precious trinkets to leading celebrities such as Naomi Campbell and Oprah Winfrey, as well as the Royal family of Saudi Arabia.
Menlo Park


This high-end jewelry store is the first of its kind to accept bitcoin and is known for selling its extremely high-end jewelry and watches. Due to increasing demand from reputable investors and entrepreneurs who were keen on making payments using cryptocurrencies, Menlo Park decided to offer this payment option to their customers.
Bitcoin">Non-profits & Charities that Accept Bitcoin
Charities believe that the decision to accept donations in bitcoin is an excellent idea for the attraction of more donors. Below are the charities accepting donations in virtual currencies:
The Water Project
This non-profit works towards providing clean access to safe and potable drinking water in Sub-Sahara Africa. They are among the first nonprofits to accept cryptocurrency donations in the past four years. Individuals who wish to make contributions can do so using bitcoin, Bitcoin Cash, Ethereum and also LiteCoin. The Water Project also informs users as to how their funds have been utilized and the amount of cryptocurrency that is being donated.
Internet Archive
Internet Archive provides access to information and is a repository of knowledge that stores millions of software, movies, books, websites, and anything else that can be found on the Internet. The Internet Archive accepts donations in bitcoins and other payment options listed across their website.
Red Cross
As a large and well-known non-profit, the Red Cross is actively involved in many projects related to social causes including blood donations and disaster management. They allow donors to make contributions using bitcoin through their BitPay page which can be found on their website.
Save the Children
Save the Children is a non-profit which offers programs for children across the US, Asia, Africa, Latin America, Caribbean, Middle East, and Eurasia. They accept donations through credit card, PayPal, and also cryptocurrencies such as Bitcoin.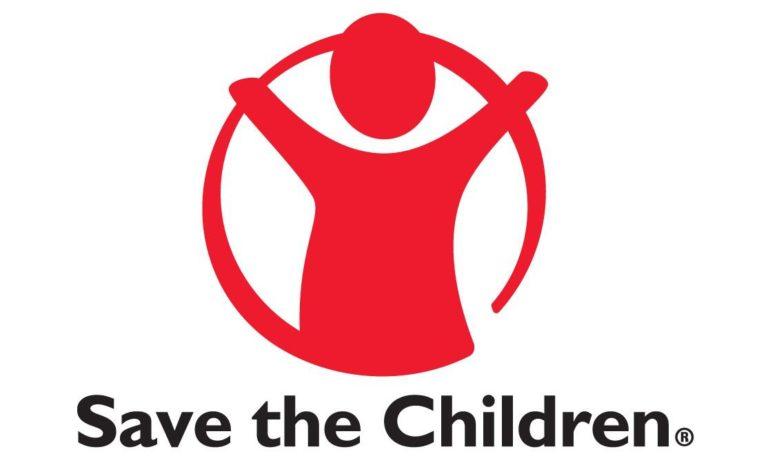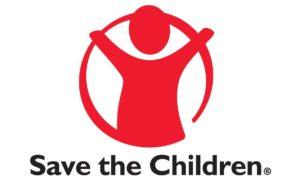 United Way
This non-profit is known to be among the largest in the United States and numbered among the early adopters of Bitcoin.
Code to Inspire
The main aim of this non-profit is to empower women by providing them with coding skills to be utilized for the social and economic improvement of women in the community. This non-profit based in Afghanistan accepts bitcoin currency as well as other forms of payment.
BitGive
BitGive was founded in 2013 and works along with local and international charities to improve public health and environment protection efforts. They also accept bitcoins as donations.
Bitcoin">Gift Cards that Accept Bitcoin
Gift cards shops are always coming up with new ideas to play their part in making people happy. That is why they aren't lagging behind other industries in supporting bitcoin payments. Below is the list of popular gift cards that accept payment in digital coins.
eGifter
There are several apps that allow their customers to purchase gift cards using cryptocurrencies and eGifter is one such app. They offer zero confirmation buying which allows processing of bitcoin transactions in a fast and easy manner. Users can get reward points of approximately two cents on every dollar spent using bitcoin.
Fold
This gift app allows for quick and easy integration with the AIrBitz bitcoin wallet which makes it easy to make gift card purchases using one app, instead of two.
1-800-flowers.com
This New York based gift and floral retailer also accepts bitcoin in partnership with Coinbase and also became one of the largest merchants that accept bitcoin with a total revenue of $735m earned during 2013.
Gyft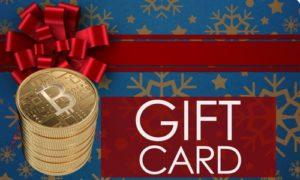 Bitcoin gift cards" width="300" height="180" srcset="https://icoholder.com/blog/wp-content/uploads/2018/11/bitcoin-gift-cards-300x180.jpg 300w, https://icoholder.com/blog/wp-content/uploads/2018/11/bitcoin-gift-cards-100x60.jpg 100w, https://icoholder.com/blog/wp-content/uploads/2018/11/bitcoin-gift-cards.jpg 500w" sizes="(max-width: 300px) 100vw, 300px" />
Gyft is a leading gift card platform that allows customers to instantly buy (with bitcoin payments), send, and redeem gifts using any of their devices.
Bitcoin">Law Firms that Accept Bitcoin
A handful of law firms are accepting bitcoin as a method of payment, representing the virtual currencies' increasing footprints in corporate and other business sectors. Below is the list of famous law firms that allow customers to pay in bitcoin:
Nordic Law
This Finland based law firm started accepting bitcoins as payment for their legal services rendered to their clients.
StepToe & Johnson LLP
StepToe has over 500 lawyers and professionals operating out of offices in Brussels, Beijing, Chicago, London, Los Angeles, Phoenix, and Washington. Last year, they announced an expansion of their blockchain law practice and also started accepting bitcoins.
Frost Brown Todd LLC
National law firm Frost Brown became the first law firm to accept bitcoins as a method of payment after getting requests from many of their clients in 2017.
McLaughlin & Stern LLC
This is one of the oldest law firms in the US, founded in 1898. It now accepts bitcoin currency as payment.
Bitcoin">Theatres that Accept Bitcoin
Thousands of theatres are accepting bitcoin payments all over the world amid lower costs and higher processing speed. The list of popular theatres that accept this new form of currency are listed below:
Major Cineplex
One of the largest movie theater chains in Thailand, Major Cineplex is now allowing movie-goers to purchase movie tickets using Bitcoin Cash payments.
Lionsgate films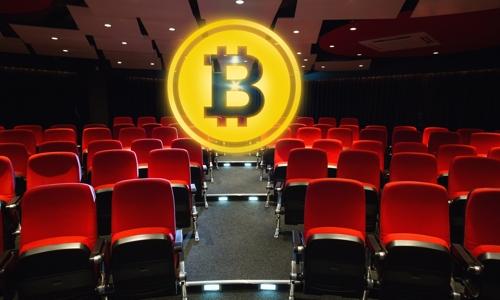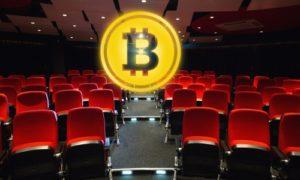 Hollywood studio Lionsgate films, producer of titles such as the Hunger Games and the Divergent series, has partnered with payments processor GoCoin to integrate digital payments such as Bitcoin into its system.
AMC Theaters
The second largest theater in North America now accepts bitcoin as payments.
Bitcoin">Gold Dealers that Accept Bitcoin
Bitcoin users can now buy gold bullion, coins, bars, and jewelry from favorite gold dealers. The list of favorite gold dealers is below:
APMEX
With more than 15 years of history, APMEX is turning out be the leading gold dealer in the United States. APMEX understands the changing needs of investors and its exceptional customer service, variety of product options, unmatched product quality, and a brain trust of resources distinguish it from other gold dealers. APMEX started accepting bitcoin payment in early 2018.
American Bullion
American Bullion has been serving gold investors over the years. Their staff provides excellent professional and personal service, and aim to facilitate easy and safe transactions for their clients. American Bullion has also started accepting bitcoin payment earlier this year.
Orkan Ozkan, CEO of American Bullion says "Bitcoin is making history. It's full of possibilities and unlimited potential. American Bullion wants to make it easier, safer, and more convenient for consumers to use Bitcoin to purchase physical gold or silver."
Provident Metals
Provident Metals is looking to become an industry leader in international and domestic bullion and investment-grade metals. The company is dedicated to meet customers' needs in the precious metals industry by providing an online environment which is focused on service, and affordability. Provident Metals accepts bitcoin payment along with other online sources.
Sharps Pixley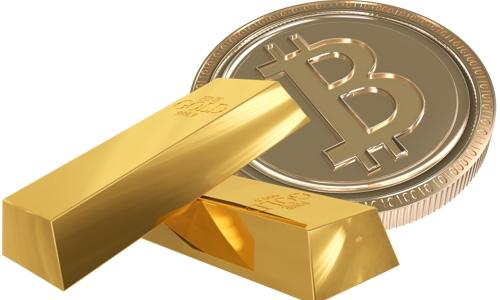 Founded in 1778, Sharps Pixley, a London-based gold dealer recently announced it will accept bitcoin payments. Sharps Pixley is one of the members of the London Bullion Market Association. It operates as full-service shops where investors can buy, trade, and store precious metals. This gold dealer believes bitcoin is a perfect form of medium of exchange, as it offers simplicity and low cost.
Vaultoro
Vaultoro, a newly established gold business that accepts bitcoin payment, is seeking to capitalize on the deep change in the financial world led by the blockchain technology and new banking solutions transforming domestic and global transaction. Although it is only offering gold, it plans to become the largest asset-based proven reserve in the world by providing an opportunity to simply diversify wealth in cryptocurrencies and precious metals including silver, platinum, and palladium.
Bitcoin-Payment">Bars that Accept Bitcoin Payment
Drinkers can now pay their bills in bitcoin. The bar industry is integrating the new form of payment system at a rapid pace. The list of bars in which you can pay in digital currency is given below:
Hipster Bar Brewdog
Brewdog has large footprints all around the world. Its newly opened bar in London announced to accept bitcoin payment. James Watt, the co-founder, says: "We've always prided ourselves on our desire to keep innovating. We've done it with beer, we've done it with our business model, and now we are championing a new way of paying for a pint."
Old Fitzroy, Sydney
Old Fitzroy, a traditional pubーand the oldestーin Sydney, accepts bitcoin payments. Established in the late 1990s in the Old Fitzroy Hotel, its pub and theater are known for independent productions featuring emerging artists.
Killfish bars
The Russian bar franchise, Killfish bars, has been accepting bitcoin in 2018 as a form of payment. It enables clients to create their own wallets using multiple mobile payment services including credit cards and bitcoin. The bar franchise has a presence in 25 Russian cities.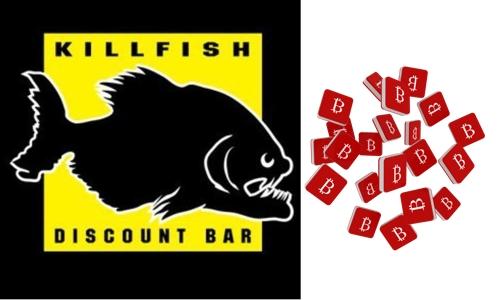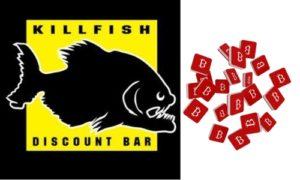 The Pembury Tavern bar
The Pembury Tavern bar offers numerous games, a bar billiards table, a menu of pizzas and Italian dishes, and bitcoin as payment.
EVR Bar
EVR Bar in New York accepts bitcoin as a payment method. Its customers have to inform servers that they look to pay with Bitcoins. EVR Bar accepts bitcoin with the help of a BitPay app which exchanges the dollar into Bitcoins.
Bitcoin">Gun Stores that Accept Bitcoin
Like other retailers, gun stores are looking to enjoy the revolution of digital coins to expand their sales growth. Below is the list of gun stores allowing clients to pay in bitcoin:
GunGear
GunGear is among the few gun stores that accept bitcoin as a form of payment. The firm says they are excited about the revolutionary crypto technology and that they are supporting the adoption of this new form of currency. GunGear uses Coinbase platform as its payment processor.
Central Texas Gunworks
Central Texas Gunworks started accepting Bitcoin as a medium of exchange and was the first gun store in the United States to accept bitcoin, which it did in 2014. The store also offers the online purchase of guns, for which they also accept Bitcoin.
Bitcoin">Insurance Companies that Accept Bitcoin
Insurance companies always respond positively to the changes in the global financial system. The list of major insurance companies that allow clients to pay in bitcoin is given below:
Innovation Insurance Group
Innovative insurance not only accepts bitcoin payments, but they also offer insurance for bitcoin and other related coins. The company claims to provide the right insurance carriers for the special needs of the bitcoin community.
INGUARD
Back in 2013, INGUARD decided to accept bitcoin payments. The company believes they are expecting a quick adaptation of bitcoin in the days to come and all companies have to accept bitcoin if they want to remain relevant in changing market scenarios.
CoverYou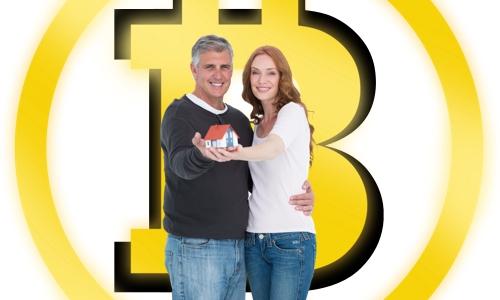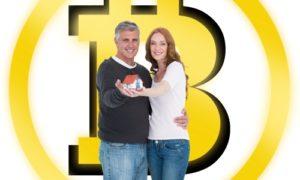 CoverYou has recently announced they will accept bitcoin for premium payment. It is an insurance company offering coverage for smartphone's, iPads, and tablets for Belgian and Dutch clients. CoverYou will only accept bitcoin payments for payment of the annual cumulative fee.
The founder Yvonne Geijs said: "Developments in this market are progressing very quickly. Our smartphone insurance is a popular product at the moment because of the value of smartphones nowadays. Adding BitCoin as a payment method means embracing new technology and looking ahead."
Bitcoin">Real Estate Companies that Accept Bitcoin
Despite the uncertainty in cryptocurrency markets, buyers and sellers of real estates have warmed to the idea of digital currencies and adopted crypto coins as a medium of exchange. The list of real estate companies that accept digital coins is below:
Glen Oaks Escrow
Glen Oaks Escrow, the Southern California company, recently announced that it would accept bitcoin payments through BitPay. In an official press release, they said the decision is made on the back of the rising number of properties being sold for BTC.
Glen Oaks Escrow CEO says, "Cryptocurrency transactions go much smoother when escrow is dialed into this cutting-edge way of purchasing the property."
Real Estate Maximums
Real Estate Maximums, the American real estate company, announced they will accept bitcoin payment from its customers. It stands among the top rated real estate companies in Canada and the United States since 1999, amid residential transaction sides.
Brookliv
The New York City based Brookliv brokerage started accepting bitcoin payments in early 2018. The company claims they made this decision to attract younger clients who like to pay in digital currencies.
Kuper Sotheby's International Realty
Kuper Sotheby's International Realty announced in September 2017 that they are among the few real estate companies in Texas that are accepting bitcoin as a form of payment. Commenting on the decision, the CEO, Gossett, said, "It's an additional way to market the property for people out there who have cryptocurrency that is looking to convert it into a tangible asset maybe."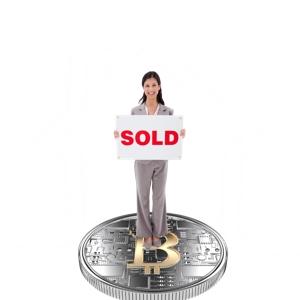 ManageGo
An online rental payments system, ManageGo, has also begun accepting bitcoin and other digital currencies for rent payments. The company converts the rent payment that they receive in bitcoin to U.S. dollars.
Bitcoin">Watch Shops that Accept Bitcoin
Do you want to buy watches with bitcoin? There are a variety of small and large watch stores accepting new methods of payment, including bitcoin. The list of watch shops that accept digital coins is below:
Uhrzeit.org
People can now buy a watch by paying in bitcoin. Uhrzeit.org accepts payments in bitcoin for all the watches. Uhrzeit offers more than 70 brands of watches including chronographs, yacht timers, automatic watches, diver's watches, fashionable watches, and sports watches.
Gray & Sons
Gray & Sons have been selling meticulously restored & like-new condition Certified Pre-owned watches. The company also offers special unused watches from Swiss brands. They recently announced they would accept bitcoin payment for every type of watch they sell online or within the shop.
WatchShopping.com
WatchShopping.com is one of the leading online business that offers a variety of brands for men, women, and children. Along with other payment methods, they also support cryptocurrencies as a medium of exchange.
Bitdials
Bitdials is a unique luxury watch retailer that only accepts bitcoin payment. Bitdials offers watches of several popular brands including Rolex and Chopard.
Luxe Watches
With seven years of industry expertise, Luxe Watches is one of the luxury watch businesses you can trust. The business offers beautifully crafted and classic pre-owned and new watches. It offers an extensive collection of brands which include Rolex, Richard Mille, Audemars Piguet, Patek Philippe, and more.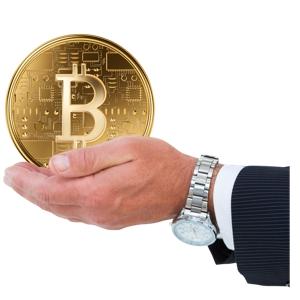 Manufacture Contemporaine du Temps (MCT)
This Swiss brand is known for its innovation and now accepts bitcoin and bitcoin cash payments for online purchases.
Bitcoin">Las Vegas Casinos that Accept Bitcoin
Las Vegas casinos are actively adopting cryptocurrencies amidst a strategy to offer alternative payment methods. The list of popular casinos in which you can pay with bitcoin is below:
The D Las Vegas Casino
The D Las Vegas Casino Hotel provides a fun atmosphere and energetic attitude. It features 629 remodeled contemporary rooms and suites and a high-energy gaming experience.
Golden Gate Casino
Golden Gate Casino offers a combination of a vintage and modern experience simultaneously. Established in 1906, Golden Gate Casino is among the most popular casinos in Las Vegas.
Aliante Casino and Hotel
Aliante Casino and Hotel is owned by private equity firms and banks. The casino offers games, slot machines, and rooms and suites to its clients. They also accept payment in digital coins.
123 Vegas Win
With nearly 700 casino games available to play, 123 Vegas Win provides its clients with several top-notch gambling actions. The casino also offers welcome bonuses on the first four deposits of new clients.
Bitcoin">Vending Machines that Accept Bitcoin
Smart vending machines have been implemented around the world for a while, but only innovative companies have added bitcoin functionality. Below is the list of vending machines that accept virtual currencies to expand the payment methods for clients.
Aeguana Vending Machine
Aeguana launched a new vending machine that accepts bitcoin along with other payment methods.
American Green ZaZZZ marijuana vending machine

Rather than candy and soda, American Green ZaZZZ vending machine dispenses marijuana. It recently integrated bitcoin payment system to enhance payment options for clients.
Bitcoin Kinetics BitWasher
Bitcoin Kinetics developed a BitWasher vending machine specifically for cryptocurrency users. The company has already marketed a number of other bitcoin machines including ticket machines, parking meters, ATMs, payment kiosks, and arcade payment devices.
Liberty Games' Pirates of the Caribbean Pinball Machine
Inspired by gaming company Stern's, Liberty Games' bitcoin pinball machine is reconditioned by technicians with an additional bitcoin support option.
Coca-Cola Vending Machine
Coca-Cola has developed their vending machines to operate on the lightning network to allow clients to get the fizzy drink favorite with Bitcoin.
Bitcoin">Vacation Rentals that Accept Bitcoin
Vacation rentals, with their large global footprints, are among the early adopters of bitcoin strategizing to enhance digital payment methods for their clients. Below is the list of vacation rentals that accept digital coins.
Caribound
Caribound, the most established vacation rental in the Caribbean which represents more than 1000 luxury homes, is now accepting bitcoin for rental payments.
VisionApartments
VisionApartments, a Swiss-based serviced apartment company, has announced Bitcoin payment support for all its customers.
Vacation Rentals Las Vegas
Vacation Rentals Las Vegas started accepting bitcoin and several other major cryptocurrencies for stays at one of their large vacation homes in Las Vegas.
Ocean Reef Resorts
If you want to stay in Destin, South Walton, or Panama City Beach, Ocean Reef has the property for you, available via bitcoin for payment.
Bitcoin">Video: 10 Huge Vendors that Accept Bitcoin
Disappointed that there is a certain place you had in mind not listed? Well, the good news is that there are companies like
LocalCoin.ca
popping up that supply both virtual and physical Visa debit cards which allow you to load up from your bitcoin funds, and even make withdrawals at cash machines.
Bitcoin-Payment">Part 2: Websites that Accept Bitcoin Payment
There are a ton of different types of online merchants that accept bitcoin, here is a list of a fair old bunch of them:
Bitcoin">Travel sites that Accept Bitcoin
Cryptocurrency has been around for a while now, and over the past few years, many travel companies have started accepting bitcoin currencies, enabling travelers to easily book their tickets using this decentralized currency. Here are some of the top travel sites which accept bitcoin:
More Stamps Global
More Stamps Global is an online travel agency, based in Hungary, which accepts bitcoin along with other types of cryptocurrencies, which can be used for the purchase of cars, flights, car rentals, and making hotel bookings.
WebJet
WebJet, an Australian based travel agency, started accepting bitcoin in 2015 to allows its customers to easily book flights and cruises using bitcoins. It has partnered with BitPOS to allow for such bitcoin payments.
BTCTrip
BTCTrip is a New York-based travel agency, founded in 2013, which allows its customers to pay using Bitcoin for flights and hotel bookings in a wide range of destinations.
BItcoin.travel
Bitcoin.com is one of the most renowned bitcoin travel sites which allows travelers to use bitcoins to book their trip and provides suggestions for flights, hotels, accommodations, and sightseeing attractions.
Future tours
This travel site based in Vietnam accepts bitcoin payment and allows customers to book flights using the Rock Trading Exchange.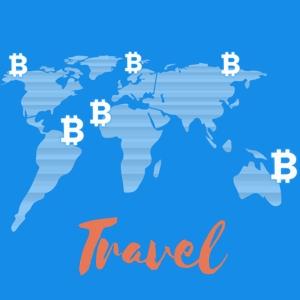 AirTreks
This travel booking platform provides around-the-world deals to its customers as well as multi-stop international flights for the maximum convenience of travelers. AirTreks also recently announced that it would be accepting bitcoin as payments through BitPay, CoPay, and Bitcoin.com, among other wallets.
Bitcoin">Hotels that Accept Bitcoin
One Shot Hotels
This Spanish chain of hotels has been accepting bitcoins using BitPay in two of the locations based in Madrid. There are new branches in Barcelona, Seville, and Valencia, where bitcoins will be accepted as well.
Bitcoin">Brokers that Accept Bitcoin
Brokers have been widely accepting bitcoin deposits all over the world. In fact, a few of them are also allowing the withdrawal of funds in bitcoin. The list of popular brokers that have integrated a new form of payment system is below:
FX Choice
Founded in 2008, FX Choice offers brokers service through MT4 and MT5 trading platforms. They accept Bitcoin payments for deposits.
Finpro Trading
FinPro trading, the UK-based ECN broker, is offering Direct FIX connectivity to important liquidity pools for investors. It offers numerous trading instruments on desktop-, web-, and mobile-based platforms. The broker accepts Bitcoins payment for deposits and withdrawals. Also, FinPro Trading charges no fee on Bitcoin transactions; in fact, they reimburse all fees charged by banks for conversion of fiat currency to bitcoins.
InstaForex
InstaForex has been operating in the forex market since 2007 and has a massive customer base. It is an award-winning broker, offering multiple assets for trade along with forex. The broker offers 100% bonus on initial deposit. InstaForex recently announced they will accept bitcoin payments for deposits and withdrawals.
Turnkey Forex
Based in London, Turnkey Forex initially began business providing investment advice for institutional investors. However, they later started brokerage services for the clients with advance trading instruments and user-friendly platform. They accept bitcoin payment with a no-cost deposit policy.
Bitcoin">VPNs that Accept Bitcoin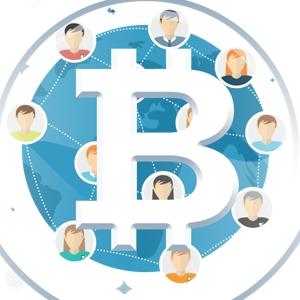 Bitcoin and VPN's both enhance anonymity, and several VPNs are now accepting payments in bitcoin:
Nord VPN
Nord VPN is based in Panama and offers great privacy for its users while delivering superior performance and speed. They offer a three-day trial along with a 30-day money back guarantee that everything works to the customer's satisfaction. Along with other payment options, Nord VPN also accepts payment in cryptocurrencies such as Bitcoin.
ExpressVPN
Express VPN is great for streaming and is very fast, offering unlimited downloading and secure 256-bit encryption. It also offers a 30-day money back guarantee. It offers an easy-to-use VPN service compatible with Windows, Mac, iOS, Linux, Android, and more. They accept many payment methods including PayPal, credit cards, and bitcoin for their VPN services.
CyberGhost
This VPN service provider is based in Romania and comes with plenty of features and easy-to-use software. They have a great logging policy and provide friendly and quick live chat options. The best part is that they accept bitcoin currency as payment for their services.
AirVPN
AirVPN offers full security and complete anonymity for its users as well as powerful security and privacy features such as killswitch, which prevents apps in the devices from accessing the Internet if the link to the VPN server loses connectivity. They do not provide any logs and users are required to set up an account before paying and accessing their VPN services. AirVPN also accepts bitcoin payment amongst other payment methods.
Bullet VPN
Bullet VPN offers fast and secure VPN advantages and high speed to its users. They have a large global network of servers and they strive to provide the best customer support service. They provide a 30-day money back guarantee and offer secure payment mechanisms through Paypal, credit cards, and bitcoins.
Private Internet Access
Private Internet Access offers state-of-the-art security and advanced privacy protection through the VPN tunneling mechanism. Their services may be used to operate at the TCP/IP level which makes the applications all the more secure. They accept bitcoin payment for their services via bitcoin wallet programs which must be locally installed on the user's system.
Bitcoin">E-commerce Websites that Accept Bitcoin
E-commerce companies are among the greatest beneficiaries of blockchain technologies and cryptocurrencies. Below is the list of E-commerce companies where you can buy all electronic products through digital coins:
Shopify
This leading e-commerce company is renowned for allowing merchants to sell products via online shops. In 2015, Shopify enabled a bitcoin payments option which allowed merchants to receive payments through the popular BitPay.
Etsy
Etsy, a leading e-commerce website, offers vintage, hand-made, and manufactured items covering a wide range of clothing, jewelry, photography, and bath, and beauty products. Etsy allows its sellers to accept bitcoin as payment on their website. However, it lacks an automated system by which sellers can accept bitcoins.
Rakutan
This Japanese retail giant announced that it would be accepting bitcoin payments from global marketplaces through its payment processor, Bitnet. Rakutan is one of the largest retail forms which has joined the ranks of other retail brands such as Newegg and Overstock in accepting cryptocurrency as a form of payment from its customers.
Bitcoin">Web Hosts that Accept Bitcoin
Due to significant dependence on online clients, the percentage of web hosting companies that accept bitcoin is quickly increasing. The list of web hosting websites where you can buy domains and other material with virtual currencies is below:
NameCheap
Namecheap is one of the oldest and widely known web services providers and boasts approximately 1 million customers across the world. They are also an ICANN accredited registrar that offers domains with different types of web hosting including WordPress web hosting, VPS hosting, and reseller hosting.
Since 2013, NameCheap has been accepting bitcoin payments in addition to other traditional modes of payment.
In the video below you can see a transaction in action using Bread wallet on Namecheap. (Check out our Breadwallet review for more on that!)

Hostinger
Hostinger is a well-known web services company; operating since 2004, they offer affordable to intermediate-priced hosting services through shared hosting and other plans. Hostinger also accepts bitcoin payment for its hosting services.
Hostwinds
Hostwinds is a popular web hosting service company that accepts bitcoin and other digital currencies as a form of payment. Hostwinds has been operating in the hosting industry since 2010 and provides services such as shared hosting, business hosting, reseller hosting, and managed Windows/Linux, etc.
Bitcoin Web Hosting
Bitcoin Web Hosting is the new platform established to help bitcoin community. It is a perfect platform for service providers that accept bitcoin payments and keeps the privacy of the owner. If you want privacy, anonymity, and a variety of hosting options, this company could help in expanding your business.
Host1Plus
This decade-old hosting company is popular for offering a variety of web hosting services. They have extensive business footprints in Asia, Europe, Africa, and America. Host1Plus accepts Bitcoin payment for their services around the world.
Bitcoin">Auction Sites that Accept Bitcoin
Buyers and sellers are accepting bitcoin as a payment method on several auction websites. The list of popular websites is below:
Reddit BitMarket
Within the Reddit subthread 'Bitmarket,' which includes a community of 9.8K people, all deal payments in digital form. They primarily accept bitcoin payment.
Bitify
Bitify is one of the largest auction sites; the platform allows users to trade items for Bitcoin in a P2P marketplace. The site has also set bitcoin escrow service, which affords users security in their purchases and/or sales. This escrow service provides 30 days buyer protection with a money-back feature which ensures buyers may purchase products securely with a full guarantee that they will get what they paid for. Bitify has completed more than $6m in transactions this year, with 75,000 items sold through its escrow service.
Tripleclicks
If you want to visit a one stop shop auction site, TripleClicks.com is for you. It features regular auctions similar to eBay, and has created its own penny auction feature, called Pricebenders. You must purchase their 'TCredits' if you wish to participate in auctions. They accept Bitcoin payment for the purchase of TCredits.
Ubid
Ubid is quite different; it allows its five million plus users to compete for items through an online auction. In addition, users don't have purchase bid packs in order to participate in auctions. The winner of the auction is required to pay for a bid pack once the auction is complete and other bidders lose nothing for their participation in the auction. In addition to other methods, Ubid accepts bitcoin payment.
Bitcoin">Music Stores that Accept Bitcoin
Music sites are not lagging far behind in adopting bitcoin. Below is the list of music websites that accept the new form of money:
EMWiRES Bitcoin Shop
EMWiRES only accepts bitcoin. It offers a CD and music department, and the site is very accessible. The company has dedicated to updating its departments and products according to the changing needs of consumers.
Dark Ambient Radio
Dark Ambient Radio is an online streaming platform which offers handcrafted streams from only the finest, darkest tracks. Its first compilation CD is now available for 1 BTC.
Long Player
Long Player is designed as a self-extending, non-repeating composition of Jem Finer, and is expected to continue for 1000 years (starting 2002).
Tradebit
Tradebit, the world's largest download store with over 2 million downloads, is accepting bitcoin payment. It is a secure digital content marketplace which allows users to sell and buy downloadable products through its website.
Bittunes
Bittunes was developed to create a global music system. It recently launched an Android app that allows artists with the rights to music to share sales revenue with their fans, through Bitcoin. The app is available in 100 countries and currently has a million users.
Bitcoin">Dating Sites that Accept Bitcoin
Many dating websites are accepting bitcoin to improve customers requests for new payment methods. Below is the list of dating sites where you can use bitcoin:
OkCupid.com
This is one of the biggest online dating sites which offers free registration and its own algorithm which claims to find a member's most suitable match. It has more than 35 million active users who have had the option for bitcoin payments since 2013.
Badoo.com
Badoo.com is a large social networking site for dating, with over 348 million users across 190 countries. Badoo accepts payments across different platforms including Android, mobile, and Blackberry. Badoo.com processes hundreds of various world-currencies daily; these have included bitcoin payments since 2015.
Luxy.com
Luxy.com is mainly targeted at high-profile members including millionaires, celebrities, supermodels, and heads of companies. Users of this site are required to have a minimum salary of $200,000 and their accounts must be verified. They accept bitcoin as a method of payment.
Bitcoin">Adult Websites that Accept Bitcoin
The interest for adult websites is ever increasing on the internet and bitcoin is proving to be true 'internet money.' The list of adult websites where you can use bitcoin is below:
Naughty America
One of the leading adult entertainment providers, Naughty America offers high-quality porn content and operates more than 30 porn websites where they also accept bitcoin payment from subscribers.
PornHub
This popular adult entertainment website accepts Bitcoin and other cryptocurrencies such as Tron and ZenCash as a payment method for its premium membership.
Playboy Plus
Playboy, the popular media company that publishes Playboy magazine, now accepts bitcoin (via BitPay) for its adult entertainment content for its website, Playboy Plus.
LiveJasmin
This adult entertainment website offers live streaming options and interactions with models. It accepts bitcoin as a payment option and has recently announced that they will be accepting different cryptocurrency payments in partnership with PumaPay on all recurring payments for their subscriptions.
Bitcoin">Online Casinos that Accept Bitcoin
The casino industry always responds positively to the innovations in gaming and financial industries, and this includes their acceptance of bitcoin as a payment method. Below are the few popular casinos that accept the new form of payment.
Cloudbet Casino
Operated by Betsoft gaming software, Cloudbet Casino allows users to pay through bitcoin. This software allows users to enjoy a completely immersive experience from their mobile device in the comfort of their home.
BetChain
Fully regulated and licensed under the regulations of Curacao, BetChain is highly regarded by users for providing some of the best slot machine games. It is one of the prominent names in the casino industry that accepts bitcoin payments.
Oshi Casino
The most important thing about Oshi Casino is its SoftSwiss Casino software, which is designed to support Bitcoin-based gambling. They offer several slot machines and other casino games along with welcome bonuses and rewards for loyal and new players.
mBit Casino
mBit Casino is fully licensed and regulated, offers numerous games and slot machines, and accepts bitcoin as a payment method. It does not accept fiat currencies. Therefore, if you want to enjoy games and slot machines, you must convert fiat currency into bitcoin.
Bitcoin">Poker Sites that Accept Bitcoin
Cryptocurrencies are widely accepted on poker websites all over the world. The list of popular pokers websites that accept payment in the digital coin is below:
Ignition Poker
Ignition Poker is regarded to be one of the largest gaming sites in the US market and is known for its cash games and acceptance of bitcoin for payment.
BetOnline
BetOnline allows players to directly deposit funds directly into its site using Bitcoin.
Bovada Poker
Bovada Poker is the latest addition to poker sites which accept bitcoins as payment. It uses Coinbase, and the currency is gaining fast acceptance among players.
InterTops
This online gaming company has been in operation since 2016 and offers sports betting online with over 200 games and live betting options. They have also introduced bitcoin deposits to assist their players with a quick and efficient mechanism for deposits and withdrawals.
SwC Poker
SwC Poker is an online poker platform which recently introduced its new version of Seals with Clubs using bitcoin.
Bitcoin">Video-gaming Sites that Accept Bitcoin
The revolution of blockchain technology has resolved several long-standing issues of the video gaming industry. Below is the list of popular gaming websites that allow users to pay in the new form of currency:
Xbox
Xbox games, add-ons, and Xbox live subscriptions can now be purchased online using bitcoin as Microsoft now allows customers to download their digital content through this method.
Zynga
Zynga, the mobile gaming giant, was among the first gaming sites to accept bitcoin as a payment option for tokens on web versions of Farmville, Castleville, Chefville, and other popular games.
PlayStation Network
PlayStation Network provides the option for customers to purchase games, subscriptions, and other add-ons using bitcoin.
Big Fish Games
Big Fish, a casual gaming company based in the US, accepts bitcoin payments using Coinbase and enables players to make in-app purchases through this method.
Green Man Gaming
Green Man Gaming started accepting bitcoin payments in 2017 and allows customers to sell the digital rights of the game back to them if they have been purchased via the Playfire platform.
Bitcoin">Online Electronic Shops that Accept Bitcoin
Electronics companies always stand at the forefront when it comes to innovation, and many of them now accept payments in digital coins:
Avalancha
This Argentina based e-commerce shop deals with electronic items and other gadgets and accepts bitcoin through its strategic partnership with BitPagos, a bitcoin merchant processor, and bitex.la, a Latin-American-based exchange. Avalancha views bitcoin as a major investment for the ease and convenience of its customers in the online purchase of electronic gadgets.
Newegg
Newegg Inc, a leading online e-commerce site, is offering bitcoin as a payment option to its Canadian customers.
TigerDirect
TigerDirect is an online electronic shop that accepts bitcoin. It has teamed up with BitPay to provide their Canadian customers a convenient shopping experience.
Overstock
In 2014, Overstock launched its e-commerce checkout system that enabled shoppers across 107 countries to purchase products such as laptops and television sets using bitcoin.
e4btc
E4btc, a German online retailer of electronic goods established in 2015, accepts bitcoin as payment for its goods from its customers.
Eyeboot
Eyeboot started as a manufacturer of high-end electronics and consumer goods in 2013 and later on expanded its range of products to include adapters, power supplies, and various other electronic gadgets. In addition to other payment methods such as credit cards, PayPal, and wire transfer, they also accept bitcoins.
FastTech
FastTech offers some of the best gadgets at unbeatable prices and has offered bitcoin as an option for payment to its customers.
Bitcoin">Online Escrow Companies that Accept Bitcoin
To resolve issues between buyer and seller, escrow companies are providing services to the bitcoin industry. They also accept payments in cryptocurrencies for their services. The list of online escrow companies that support virtual currencies is below:
My Bits Escrow Services
My Bits Escrow Service is established to solve all the issues escrow companies presently face. They accept bitcoin for deposit and are working towards making an escrow service simple and easy for users.
BTCrow
BTCrow is an established company that is accepting bitcoin payments for escrow purposes. It is working towards improving user trust and dependability for online bitcoin transactions at the smallest costs. The company provides bitcoin escrow service which guards both sellers and buyers via an independent and impartial dispute resolution service.
IBC Group
Escrow transactions create the most dependable ways to beat instability in the crypto market and to make sure transactions are executed in a timely and secure manner. IBC, with an aim to provide security to both buyer and seller, provides encrypted escrow services.
Coin Payments
Coin Payments escrow service is established to protect bitcoin and altcoin transactions. They accept more than 1000 coins for escrow service.
Bitcoin">Football Betting Sites that Accept Bitcoin
Luckily for fans of bitcoin, the majority of online betting websites have already started accepting Bitcoin for making deposits and withdrawals, including:
Bovada
Fans of Bovada online betting can make payment in bitcoin since May of 2016. It uses the standard wallet-to-wallet process, and you can easily access the link of Bovada's wallet on the Deposit page.
MyBookie
MyBookie is a sportsbook and casino website in operation since 2014. They are accepting bitcoin for deposits.
Intertops
Bitcoin has been accepted in the Intertops platform for the last two years. The lowest amount for deposit that user can make is the Bitcoin equal to $10, while the highest limit is $1,000.
Bet365
Bet365 is among the best bookmakers in the casino industry. It instantly processes withdrawal requests, making it one of the best players in the industry. Its accept payments in bitcoin, which players can use through NETELLER.
5DIMES
5DIMES is considered as a leader in online sports betting websites. It has also started accepting the transaction in bitcoin amid the changing needs of betters.
OneHash.com
The bitcoin gambling platform, OneHash, provides several platforms including sports betting, dice games, casino, financial events, and more. Users can bet with BTC.
1xbit.com
Founded in 2016, 1xBit offers daily bets on more than 1000 live casino games, sporting events, and over 3000 slots. Users can bet with 10+ cryptocurrencies, including bitcoin.
Coinbet24.com
Coinbet24 allows users to bet on sports through bitcoin. It also offers welcome and other bonuses to its clients.
Bitcoin">Sportsbooks that Accept Bitcoin
Sportsbooks have been aggressively adopting cryptocurrencies to expand bet payment options. Below is the list of sportsbooks where you can pay through digital coins:
BetBTC
BetBTC allows playing with an anonymous name. On this bitcoin platform, the majority of anonymous players like to make payments in bitcoin.
Fairlay
This company has recently launched its platform as a cryptocurrency (Bitcoin) betting exchange, where users can anonymously bet with BTC.
Bitcoin Rush
Launched in 2013, Bitcoin Rush is a well-established bitcoin betting platform. It provides customers casino and sportsbook options.
Nitrogen
Nitrogen Sports is a unique bookmaker in that it allows clients to target specific regions. It accepts deposits and withdrawals in bitcoin.
William Hill
Based in London, William Hill plc is a bookmaker listed on the London Stock Exchange. It accepts bitcoin and allows users to convert bitcoin to fiat currency.
32Red Sport
A British online casino company, 32Red Sport allows users to play more than 500 casino games including roulette, blackjack, and poker. It accepts bitcoin as a payment method.
SBOBET
SBOBET is a licensed online bookmaker, specializing in the Asian Handicap markets, providing the best odds in casino, sports, and horse racing.
Sport
Founded in 2008, Sport is an online sports gambling company for predominantly European markets and events.
Bitcoin">Online Vape Stores that Accept Bitcoin
Online vape stores are enjoying the revolution of cryptocurrencies, which has significantly enhanced payment options for buyers. The list of vape stores that are adopting the new form of money is given below:
Vape Dojo
Vape Dojo recently announced it will accept bitcoin for orders of e-liquid.
8BitVape
This site is the most recognized supplier of US- and UK- sourced custom e-liquid.
Mt. Baker Vapor
Mt. Baker Vapor recently announced that they are accepting bitcoin as a payment option on its website.
Black Forest Vapes
Black Forest Vapes is dedicated to crafting the highest quality eJuice in the UK.
E-Liquid UK Store
E-Liquid UK Store, a leading online retailer of electronic cigarettes and e-liquid juices, recently announced its plan to accept bitcoin from its customers.
Fog On The Tyne
Founded in 2012, UK online supplier of Dekang e-liquid and Kangertech electronic cigarettes, Fog On The Tyne, is now supporting payments in bitcoin.
StealthVape
With a strong reputation for quality, service, and innovation, StealthVape is the one of the most prominent name in the vape industry.
Vape & Juice
Vape and Juice, a UK based company, plans to take a leading position for individuals who are seeking to switch from analog cigarettes to electronic.
Bitcoin">Online Shopping Stores that Accept Bitcoin
It's now easy to do online shopping through bitcoin and cryptocurrencies. Below is the list of shopping websites that accept the new form of payment:
Joli Originals
Joli Originals, an independent design studio which makes wallets and sleeves for iPads, iPhones, MacBooks, MacBook Airs, and MacBook Pros, has now started accepting bitcoin as a payment option.
Beloved
Beloved is a brand that wants you to know it's ok to wear pizza on your clothing.
Girlmeetsdress.com
Girlmeetsdress.com is a website that offers a variety of dresses for woman.
Realwatches.com
Realwatches.com offers watches of different brands for both men and women.
Bitcoin">Online Holiday Companies that Accept Bitcoin
Online holiday companies are not lagging behind other industries in adopting cryptocurrencies. The list of online holiday companies that accept digital coins is below:
Expedia
Expedia Group is one of the largest American global travel technology companies. It primarily uses its website as a travel fare aggregator and travel metasearch engine. It supports bitcoin along with other payment systems.
Berkeley Travel
A London based luxury travel agency, Berkeley Travel offers highly exclusive holiday gateways. This company now accepts digital coins.
bitcoin.travel
An established travel site, bitcoin.travel allows customers to book their holiday packages and also provides suggestions for food, accommodation, and other traveling needs.
eTravelSmart
The online bus travel booking portal eTraveSmart accepts bitcoin payments through Unocoin.
Flyhi.fi
Flyhi, established in 2002 with ticket operation in 13 countries, is one of the best travel companies that accepts Bitcoin payments from clients for their flight reservations and tickets.
BTCTrip
BTC trip, a flight and hotel booking service provider, only accept payments in bitcoin. There are no intermediaries as they deal directly with transporters and hotels.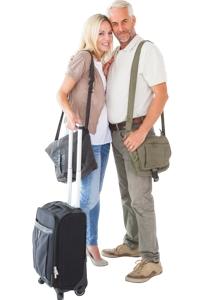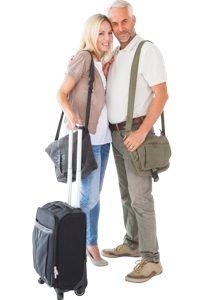 Surf Air
Surf Air accepts several cryptocurrencies including Bitcoin, Ethereum, and Litecoin for memberships and charter requests.
9flats.com
The Berlin-based company, 9flats.com, accepts Bitcoin payments, but only for short-term home rentals.
Bitcoin">Online Softwares that Accept Bitcoin
Software companies have been adopting cryptocurrencies over the last couple of years due to their significant online presence. Below is the list of software companies that are enjoying the new payment system:
Gyazo
Gyazo allows you to immediately take a screenshot and upload the image to the web. You can easily share the images on Twitter, your blog, Tumblr, etc.
The House of Nakamoto
The House of Nakamoto is a unique technology company that allows customers to create their own secure Bitcoin wallet and transfer Bitcoin to it. With The House of Nakamoto's StarterKit you have all the necessary components and instructions for users to get going, and in addition to StarterKit, they also offer gift cards and securities or the purchase of bitcoins from their ATM.
Mediabistro Inc
Leading Internet media company, Mediabistro Inc, provides services for traditional media, social media, and creative professionals, as well as services for 3D printing and mobile app industries.
MindMeister Mind
MindMeister Mind allows for the creation, sharing, and collaboration of mind maps with online mind mapping software. It also offers apps for iOS and Android.
Bitcoin-Sites">Freelancer Bitcoin Sites
Fiverr
The world's largest marketplace for services related to software, web development, and other services starting at $5, Fiverr, now accepts bitcoin!
Bitcoin-Store-Locator-Map">Bitcoin Store Locator Map
Not enough businesses for ya? Then check this out from coinmap.org who map bitcoin business places in as close to real time as you can get it:

Bitcoin-in-2019-and-Beyond">Part 3: Businesses Planning to Accept Bitcoin in 2019 and Beyond
Bitcoin">Big Companies Planning to Accept Bitcoin
Big companies are responding positively towards crypto coins. They are looking to explore new payment method for their clients. Below is a list of a few companies planning to support bitcoin by 2019.
McDonald's
McDonald's is the world's largest food chain company with a presence in more than 180 countries. Founded in 1940, the company currently holds a market capitalization of $143 billion. Due to the significant acceptance of digital coins in hotels and other food chains, McDonald's is planning to support bitcoin in 2019.
Wal-Mart
Founded in 1969, Walmart Inc. is an American multinational retail corporation that operates a chain of discount department stores, hypermarkets, and grocery stores. A large client base and a desire for expanding e-commerce exposure are paving the path for the potential acceptance of bitcoin in 2019.
Amazon
Does amazon accept bitcoin for payment? Not just yet, but with the majority of mainstream companies accepting cryptocurrencies, the pressure is on Amazon to adapt to changing consumer needs.
British Airways
British Airways recently announced that they are planning to support bitcoin, thanks to its partnership with bitcoin payment processor Bitnet.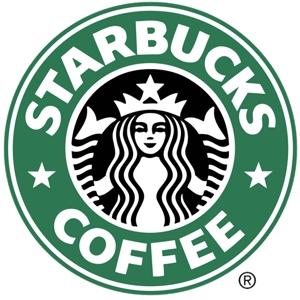 Starbucks Corporation
America's largest coffee company and coffeehouse chain, Starbucks Corporation, is seeking to support bitcoin payment method in 2019.
Bitcoin">Retailers Planning to Accept Bitcoin
Retailers are actively adopting bitcoin amid its increasing use in online transactions. The list of retailers planning to allow users to pay in bitcoin is below:
Nostrum
Nostrum, a network of 130 coffee shops throughout Spain, recently announced that they would accept bitcoin from 2019.
Beijing Sci-Tech Report (BSTR)
Beijing Sci-Tech Report (BSTR), China's oldest publication focused on Sci-Tech, has announced that it will accept Bitcoin for the 2019 subscriptions for their technology magazine, "Tech Life."
Costco Wholesale
Costco Wholesale Corporation, which operates a chain of retailers in America, is working with networks to make it possible for clients to pay with bitcoin in 2019.
Alibaba.com
Alibaba.com founder Jack Ma loves the idea of digital currencies. He is therefore likely to accept bitcoin for sales and purchases on Alibaba.com.
Nasty Gal
The American online women's retailer, Nasty Gal, is planning to activate a new payment method for their clients.
Mr. Porter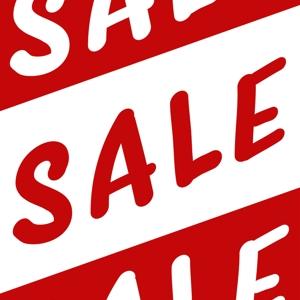 Launched in 2011, Mr. Porter is an online retailer that offers men's style including clothes, shoes, and accessories.
Asos
Asos, the largest online retail store in the UK, specializes in beauty and fashion products. It is planning to accept bitcoin in 2019.
Bitcoin">Technology Companies Planning to Accept Bitcoin
A large number of tech companies are already accepting bitcoin while others are planning to adopt the innovative technology. Below is the list of few major companies planning to receive digital coins by 2019.
Google
Google, the world largest search engine, is actively seeking to accept bitcoin for ads payments by 2019.
AT&T
AT&T, the largest telecom and multichannel video service provider in America, has been planning to accept bills in bitcoin by 2019.
T-Mobile
T-Mobile, one of the globally recognized brands for smartphones, is planning to accept bitcoin by 2019 amid its strategy for the diversification of its payment system.
Hyperloop One
Hyperloop One, an American transportation technology company formed to commercialize the high-speed technology concept called Hyperloop, is planning to accept bitcoin by 2019.
Bitcoin">Transportation Companies Planning to Accept Bitcoin
Like many other areas of the market, transportation companies are planning to accept the new form of medium of exchange by 2019. Below is the list of companies planning to support payments in bitcoin by 2019.
Lyft
Lyft is an on-demand transportation company based in San Francisco that is currently developing the system to allow its clients to pay in bitcoin by 2019.
Uber


Uber Technologies Inc, a peer-to-peer ridesharing, taxi cab, food delivery, bicycle-sharing, and transportation network company headquartered in San Francisco, has operations in 785 metropolitan areas worldwide. Its platforms can be accessed via its websites and mobile apps.
Varamar Ltd.
A Ukrainian based shipping company, Varamar, will start accepting bitcoin by 2019. The company claims bitcoin is making it more comfortable for them to work with companies affected by sanctions.
Grab
The Singapore based company, Grab, is providing ride-hailing and logistics services through its mobile app in Vietnam, the Philippines, Malaysia, Myanmar, and Indonesia. The company is planning to accept bitcoin to expand its digital presence.
Bitcoin">Entire Countries that are Planning to Accept Bitcoin!
Several countries around the world have already accepted cryptocurrencies. They are drafting laws to legalize crypto coins. Below is the list crypto-friendly countries that are planning to accept crypto coin as a legal medium of exchange by 2019.
United States
Bitcoin is accepted widely in the United States, but the government is looking to create laws for the digital coin to give it legal cover.
Canada
The use of Bitcoin has been increasing in Canadian businesses and online shops. The government is working towards making it a legal currency by 2019.
Europe
Cryptocurrencies are significantly popular in European countries. The EU has been taking collective initiatives to expand the use of bitcoin and other digital currencies.
Japan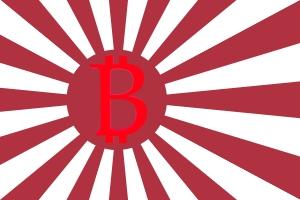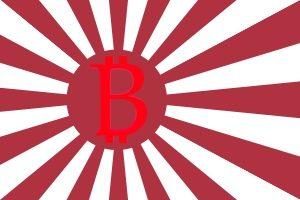 Japan is among those countries considered to be the first adopters of bitcoin. The government of Japan, however, is planning to create more regulations for bitcoin to expand its use in business transactions.
South Korea
The cryptocurrency markets have been receiving a significant amount of volume from South Korea, where the government is planning to accept bitcoin in business operations.
Bitcoin">Online Shopping Websites Planning to Accept Bitcoin
Bitcoin continues to become true internet money, and so online shopping websites are looking to adopt that change. Below is the list of shopping websites planning to support a new form of payment system by 2019.
Wish.com
With an monthly average traffic of 38 million, Wish.com is one of the biggest online shopping sites, and it is planning to accept bitcoin by 2019.
Kohls.com
Kohls.com is among the most popular websites for clothing, shoes, toys, home décor, appliances, and electronics.
Target.com
With a monthly average traffic of more than 110 million, Target.com is planning to accept bitcoin to diversify their client's payment methods.
Aliexpress.com
From electronics to fashion and phone accessories, Aliexpress.com sells everything online, and is planning to adopt a new digital coin system by 2019.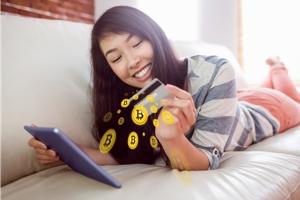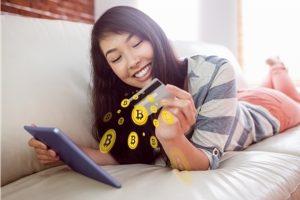 Sears.com
You can expect to buy appliances, clothing, tools, mattresses, and more online through bitcoin from Sears in 2019.
Bitcoin">Top Auction Sites Planning to Accept Bitcoin
Due to their significant online presence, auction sites are diversifying their client's payments methods. Below are the auction sites planning to accept virtual currencies by 2019.
Trademe.co.nz
New Zealand's largest online auction site, Trademe.co.nz, is planning to accept digital coins in 2019.
Bidorbuy.co.za
You can buy just about anything on Bidorbuy, from high-tech devices to second-hand items.
Shopgoodwill.com
Goodwill has an online auction website that offers of a large array of donated goods. Although they don't accept digital coin at present, they are planning to offer a new payment system next year.
Proxibid.com
Proxibid provides live Internet bidding services with streaming audio and video to real brick and mortar auction companies.
Ebid.net
Ebid.net offers auction listings for the US, UK, Canada, Australia, and Ireland. It is looking to set up a new payment system which would allow users to pay through digital coins.
Rockislandauction.com
Rockislandauction.com is an auction house for antique firearms, military arms, edged weapons, collectors firearms, and other firearm related items.
Auctions.samsclub.com
Auctions.samsclub.com offers auctions of apparel, computers, electronics and software, toys, and jewelry.
Bitcoin">Wine Shops Planning to Accept Bitcoin
Several wine shops are already accepting bitcoin while other are planning to accept bitcoin by 2019. Below is the list of few shops that are eager to accept the change in the financial system.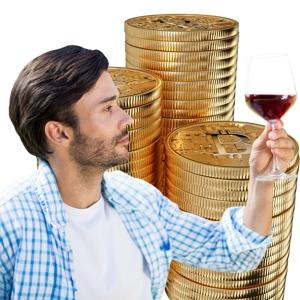 Idealwine.com
Idealwine is a French wine merchant with direct sales and wine auctions.The merchant is planning to offer new payment methods to its clients, including bitcoin.
Winebid.com
You will be able to buy or sell fine and rare wines on Winebid.com using bitcoin in 2019.
Ackerwines.com
Ackerwines offers retail wine sales along with online vintage wine consignment and auctions. This retailer plans to expand its payment system to accept bitcoin by 2019.
Tcwc.com
Tcwc.com, which features wine auctions and retail sales, is planning to accept bitcoin by 2019 in order to expand payment options for its clients.
Tkwine.com
Tkwine is an online merchant that offers wine and spirits from around the world. It is looking to adopt the revolutionary change in the global financial system by 2019.
Bitcoin-Near-You">Did We Miss Any Places that Accept Bitcoin Near You?
New businesses are accepting cryptocurrency all the time so it's certain we have missed some, which is why we need your help!
Let us know in the comments if you know either small or major retailers that accept bitcoin.