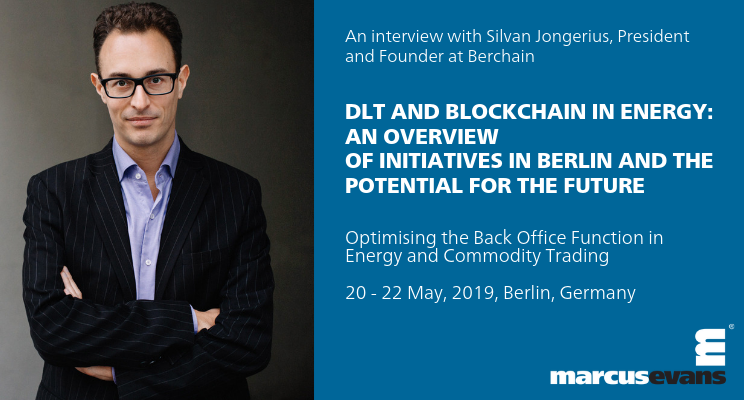 Berlin is considered by many as the next ''blockchain capital''. Based on your experience, how would you describe the progress made with blockchain and DLT in Berlin?
One of the reasons of the concentration of blockchain business in Berlin is that many of the Ethereum ecosystems have been built here. Berlin is not so much a place where investors speculate, but rather the place where developers build the real valuable tools and systems.
We saw a large shift last year, where many of the cryptocurrencies crashed and developers finally got the time (without the pressure of an upcoming ICO) to build the products needed.
Berlin has a large amount of developers, technical and non-technical meetups as well as startups, supported by a social environment in which a lot is possible. The relatively low (yet increasing) cost of living, contributes in creativity in all areas such as music, art but also software.
Could you give us some examples of initiatives taking place in Berlin and explain their impact on the wider German and European energy industry?
First of all, the Energy Web Foundation has an office in Berlin, with a consortium of about 90 energy related companies. EWF works with Parity and Slock.it on an energy specific protocol which has in place privacy and typical energy related features that allow building certificates of origin and smart grid applications on top, among others.
GridSingularity (a project by EWF) is creating an open, decentralized energy data exchange platform.
Innogy has, within its innovation and investment arm (Innogy Innovation Hub), a large presence in Berlin, with multiple energy related companies in their portfolio. Their current investment thesis is all around energy use cases. One of these companies is Motionwerk GmbH, the company behind the Share and Charge foundation, which is not directly from Berlin.
Mention 3 reasons why DLT is something energy and commodity trading firms should consider exploring.
#1 As one of the key functions, blockchain/DLT can reduce or even eliminate the middle man. In commodity and energy trading this is an exciting proposition.
#2 Energy trading relies on measurements along the chain that need to be registered and kept in an accurate way to ensure correct calculations of the energy sold. A distributed ledger is very suitable for creating an immutable, commonly agreed upon source of truth to use for this. Even device management can be greatly improved and enabled among different manufacturers by using blockchain.
#3 Cooperation in consortia of different players along the supply chain can be powered by DLT to ensure trust is shared between participants.
What is the potential of DLT and blockchain in the future? How can practitioners work with regulators to build consensus in this space?
The first and most important thing is education. Regulators unfortunately see blockchain primarily as the evil technology enabling black markets, money laundering and speculation. We, as practitioners, need to help them understand the real potential and impact it can have to the economy, and help them detach it from cryptocurrencies and speculation.
Through education and open dialog we should highlight DLT's potential for the economy, so that practitioners can gain their interest and over time, their buy in. Creating interest groups, like what we do in BerChain, is something that also helps, as we can respond with one voice, which is the voice of the industry at large.
Last but not least, understanding the point of view of the regulators and actively engaging in discussions about their needs will help build a good relationship and a healthy conversation. Also, some European initiatives are on the right path to ease the communication with the regulators. Another initiative consists in writing position papers that help practitioners collaborate with regulators.
What would you like to achieve by attending the ''Optimising the Back Office Function in Energy and Commodity Trading'' event?
I'd like to get to know the challenges of this particular field as well as understand how blockchain could aid adoption. I'd be looking forward to some discussions in my particular fields of interest: the Berlin blockchain ecosystem, and the application of the GDPR in blockchain-related environments.
For more information please contact Alexia Mavronicola at [email protected] or visit the event's website: http://bit.ly/2Szkw9V