Hosted by BitMart Labs, the 2019 Block Plus Summit III will be launched on September 15 in Ho Chi Minh City, Vietnam. The summit gathers the elites in the industry of Fintech from regulators, international leading companies, financial institutions, blockchain companies, advisory firms, and law firms to discuss the current development of Fintech and share the valuable insights toward the interesting topics such like the decentralized applications, decentralized finance, and global regulations about Fintech.
Block Plus features some of the most influential speakers in the FinTech industry: Mr. Dharmasri Kumaratunge is the Director of FinTech at Central Bank of Sri Lanka, he has been worked in Central Bank of Sri Lanka for more than 28 years, now he is the Director of Payments & Settlement Department. He will give a keynote speech on the Blockchain Policy in Sri Lanka and share more market opportunities with the companies who have interests to this huge potential market. Ms. Cynthia Wu, the Senior Vice President and Head of Custody at Matrixport, ex-Bitmain Investment Director will share her deep insights in the institutional grade digital asset market. Mr. Sheldon Xia, the CEO of BitMart, established and chaired the top 10 crypto currency exchange – Bitmart. Sheldon' s insights may shed lights on how traditional digital exchanges could adapt in the new era of DeFi and FinTech.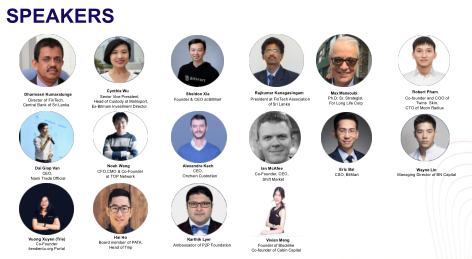 Here are the 3 things you should know about the 2019 Block Plus Summit Series III:
1. A platform to be in close contact with leading FinTech influencers.
2. A chance to understand and discover opportunities in Asian market
3. A window to observe the latest trend in FinTech and to build more business and media partners.
For more information, please go to the event website
About BitMarT Labs
BitMart is a global leading digital assets trading platform to provide various alternative assets, including cryptocurrencies. It has near one million users in 180 different countries. Working with top-tier enterprises globally, including U.S. regulated financial entity, BitMart aims to provide high-quality assets to global users.