Change the world of healthcare with Solve.Care Foundation!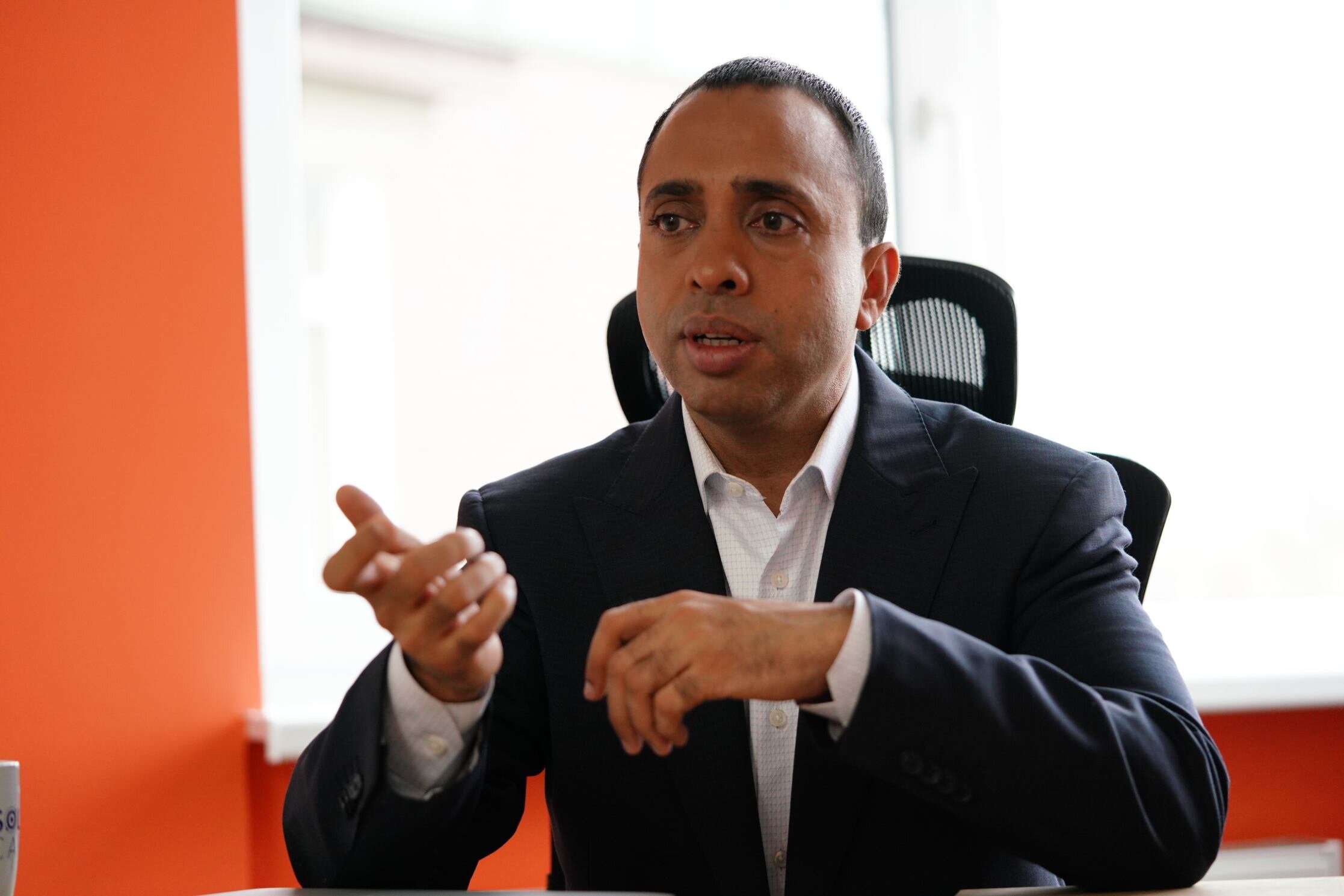 Pradeep Goel, CEO of Solve.Care Foundation, invites our readers to solve the complex problems that plague healthcare around the world!
If your client is registered for example in Canada and went on a holiday to Australia, then could he use all the benefits of your app in this country or should he register in a new place again?

P: Care.Wallet is a personal lifelong companion to help you manage your healthcare needs, no matter where you are in the world. So, even if you move to a different country, you need not register for Care.Wallet again.
In addition, it also acts as a gateway to the many different digital healthcare networks, called Care.Networks, that operate on the Solve.Care Platform. These can be global, regional, or even community-based Care.Networks. You access these networks based on your healthcare needs.
In what way do you guarantee the reliability of data storage in Care.Cards?
P: Care.Card is an interface in Care.Wallet with data, view, and logic. Similar to the MetaMask wallet, tokens are not actually stored in the wallet, but are always on the blockchain. On the Solve.Care Platform, data is not stored in Care.Cards, but in Care.Vault, which is secured by the blockchain. Care.Cards are able to read and show the date when needed with verifiable credentials. Data in the user's custody (On node and in Care.Wallet) is fully encrypted using the user's private key.
In what countries is Care.Marketplace available now? Would it be possible to buy goods for people from other countries? How will the process of delivering be organized?
P: Currently, Care.Marketplace is available in the US. Devices bought on Care.Markeplace can be shipped anywhere in the US. We will be expanding Care.Marketplace to other markets in the future.
Is it possible to conclude a contract with a family doctor in your app? If yes, which obligations does a doctor have to his patients?
P: Care.Networks are owned and run by Network sponsors. These can be healthcare institutions, pharmaceutical companies, insurance companies, and even individuals. So, it is possible for a family doctor to run his own practice through his own Care.Network on the Solve.Care Platform. Solve.Care does not place any restrictions or obligations on doctors when they practice medicine on the Solve.Care Platform. Solve.Care treats doctors as self-sovereign individuals.
Please tell our readers more about Care.Circle and it's functions in the Care.Wallet!
P: A Care.Circle is made up of people whom you want to be part of your healthcare journey. They can be made up of your family members, loved ones, and even your healthcare provider. For example, an adult child may prompt their elderly parent and remind them to take their medication even though they may be thousands of miles away. Or a hypertensive person might share their daily BP readings, and any abnormalities can be quickly addressed through the intervention of loved ones, no matter the distance.
Who can create Care.NFTs? And what do these Care.NFTs look like?
P: Care.NFTs are smart next-generation NFTs that provide useful healthcare information and advice which can be acted upon. They are published by competent and licensed healthcare professionals. Care.NFTs can be viewed in Care.Wallet. To become a publisher of Care.NFTs, one must apply to Solve.Care to become a publisher.
Who can become a member of Proof-of-Competence ecosystem? What are the conditions of becoming one of 3 main actor roles on Care.Chain?
P: Members of the Proof-of-Competence ecosystem are made up of licensed healthcare individuals or legal entities. They can either be doctors, healthcare institutions, or even pharmacies. They must have a recognized healthcare license to operate. They 3 main actor roles on Care.Chain are:
1) Validator: Validates events that occur on Care.Chain
2) Publisher: Authors and publishes Care.NFTs
3) Reviewer: Reviews and provides approvals for Care.NFTs to be published
If a person already has an insurance policy, then could he be served by your app or he should interrupt his insurance contact and conclude a new insurance policy with you?
P: As mentioned earlier, health networks are owned and run by healthcare industry players. The Solve.Care Platform offers choice to the consumer as to which health network or networks would best serve their healthcare needs.
Are you going to make some partnerships and create new cool products like LiveMetric in future? Share your plans for the future with our readers!
P: Solve.Care is continuously forming new partnerships to expand the ecosystem to provide the consumer with everything one would need for their healthcare. We just announced our collaboration with Omron to integrate their blood pressure monitors onto the Solve.Care Platform. We are in the midst of discussions with many other possible partners. Some are global brand names, and some are less recognizable, but all will contribute to providing a comprehensive healthcare ecosystem for the consumer, accessible through Care.Wallet.