How To Choose The Right Crypto Platform In Australia
One of the most effective ways of investing in cryptocurrency is through an exchange platform or a broker. Thus, choosing a suitable cryptocurrency platform is fundamental. It is because it'll directly influence the growth of your money and the performance of your investment. It'll also have a significant impact on your security.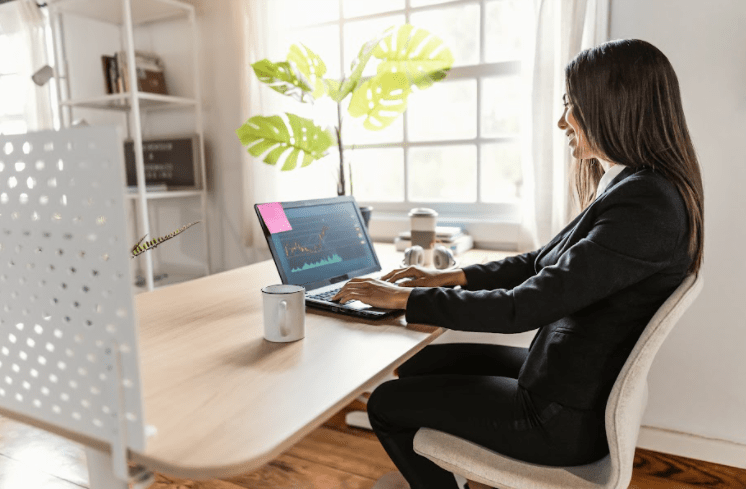 Additionally, a crypto trading platform can help you speculate the price movement of cryptocurrencies. Here are some of the ways on how to choose the right crypto platform in Australia:
Check The Authenticity And Credibility
The crypto market has been in existence for a long time. Many crypto trading platforms have come and gone, and others are still coming up. You must, therefore, do thorough research to help you choose a credible and genuine trading platform.  Be extra careful because there have been many cases of trading platforms going down with investors' funds. And, since such instances exist, you need to know that not all platforms are trustworthy.  
You make sure that the platform you choose has a good reputation and a licensed by the concerned financial regulatory authorities. These include:
Australian Securities And Investment Commission
Australian Prudential Regulation Authority
Australian Taxation Office
The Australian Treasury
For instance, Swyftx has been ranked as one of the best Australian crypto exchanges. So, you may want to learn how to purchase bitcoin with Swyftx because you're almost sure that it's a credible platform. 
The other thing that you should consider is the history of the trading platform. If it has been in operation for a long time, then that can assure you that the team managing the platform is legitimate. The fraudulent companies, many times, don't exist for many years. Also, the chances are high that the longtime players have the required knowledge and expertise on how the cryptocurrency market works. It will serve as a good trading platform, especially if you're a beginner and looking to learn from them.
Look At The Cryptocurrencies Supported
Currently, there are thousands of cryptocurrencies. That's a significant number, and for that reason, you need to consult and research before choosing the coins to invest in. However, you need to realize that crypto trading exchanges are pretty selective on their platforms' coins. They don't offer all these coins. 
Once you figure out what coins you want to invest in, you can look for a platform that supports them. It would be best to choose a platform that supports all the coins you want to buy to avoid being stuck in a platform that won't serve your needs.
Consider The Platform Fees
Different crypto exchange platforms have different fee structures. Therefore, you need to understand the platform and its basic charges, including spreads, swaps, commissions, inactivity fees, and deposit and withdrawal fees. It will help you know exactly how much you'll pay while trading on the platform.   
Another thing that you need to be sure about is if the platform has hidden fees. It will psychologically prepare you to pay the fees if there's any after you start trading, rather than being caught unawares.   
There are also trading platforms that give discounts. It mostly happens when you're using the crypto exchange token as you do your transactions. Therefore, if you want to get discounts while trading, use the token that belongs to the crypto exchange you've chosen.  
To add to that, you also need to know that there are platforms that allow you to purchase coins freely and only charge for sales. You can go for this option if you want to be free of any charges when buying and selling while trading.   
In essence, it'll be better to go for a platform with a flexible fee structure or one with a flat transaction rate. It will help you plan your expenses and compute your profit potential.
Check The User Interface
Whether you're a seasoned trader or a beginner, one thing you need to be sure about when looking for a crypto platform in Australia is the ease of operation. A platform that has an intuitive user interface makes trading actions more effortless and more straightforward. Trading on a difficult-to-understand-and-operate crypto platform can lead you to make many mistakes. Thus, you might end up losing your money. 
Some of the best cryptocurrency trading platforms in Australia are the ones that are compatible with different devices, allowing you to conduct your trading activities on your Windows or Linux computer, Android smartphone, tablet, iPad, and also on the web. Such easy access comes in handy when traveling and you need to place and monitor your trades. It's so convenient given that you'll not be tied behind your desk all the time just for the sake of trading.
Conclusion
To invest in cryptocurrency, you need to find a legitimate crypto platform to help you conduct your trading effectively. Some of the factors you ought to consider when choosing the right crypto platform in Australia include: authenticity and credibility, licensing, the user interface, platform fees, and the cryptocurrencies supported. Trading with a reliable crypto platform boosts your confidence and peace of mind, and these play a great role in helping you achieve a positive outcome.