A Detailed Comparison: Changelly Vs. ShapeShift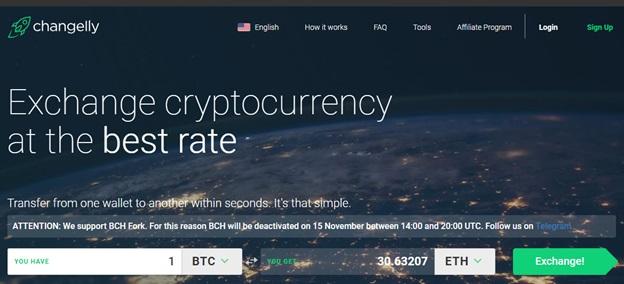 These two platforms are perhaps the most compared cryptocurrency exchanges in the recent past. Other than being similar in terms of functionality, both of these platforms have gone the extra mile to provide unique services outside the usual buying and selling of cryptocurrencies. They both offer users the ability to instantly swap between one currency to the other.
In this post about Changelly vs. ShapeShift, we will compare these two exchanges in several ways including exploring the supported countries, payment methods, fees, security, ease of use, and more.
In the end, you will be able to make an informed decision regarding the exchange that suits you best.
Supported Countries and Currencies
Changelly
Changelly supports users from any country worldwide. In addition, the platform also accepts any fiat money from around the world but converts it to USD or Euro.
However, the following are the cryptocurrencies supported by the platform:
AdEx, AdToken,  Aragon, Ardor, Augur, Bancor, Bitcoin, Bitcoin Cash, Bitcoin Gold, Byteball, Bytecoin, Chronobank TIME, Civic, Cofound.it, Darcrus, Dash, Dashcoin, Decent, Decred, DigiByte, DigitalNote, DIGIX, District0x, Dogecoin, Edgeless, EOS Token, Ethereum Classic, Ethereum, Expanse, Factom, Fantomcoin, FirstBlood, FunFair, GameCredits, Gnosis, Golem, Golos, Gulden, Guppy, Humaniq, LBRY Credits, Lisk, Litecoin , Lunar, MaidSafeCoin , Melon, Metal, Monaco, Monero, Mysterium, NAV Coin, NEM Neo, Next, NuBits, Numeraire, OmiseGo, Patiently, PotCoin, Power Ledger, Qtum, QuazarCoin, Radium, Ripio Credit Network, Ripple, Salt, SNGLS, Status Network Token, Steem, Stellar, Storj, Stratis, Swarm City, Synereo, Syscoin, TenXPay Token, Tether USD, TokenCard, Trustco, Verge, Waves, Wings, Xaurum, and Zcash.
ShapeShift
Just like Changelly, this platform accepts users from all countries around the world. ShapeShift is a crypto-to-crypto exchange only, meaning no fiat currencies can be used on the platform.
The crypto-to-crypto platform trades dozens of coins including:
BTC, BCH, BTG, ETH, ETC, FUN, 1ST, ANT, BAT, BNT, BLK, CVC, CLAM, DASH, DCR, DGB, DNT, DOGE, EDG, EOS, FCT, GAME & 25+ more
Payment Methods
Changelly
Changelly has various methods of making payments on its the platform used for deposits and withdrawal by members. However, users can only use the payment methods for crypto-to-crypto transactions.
In additional, fiat currencies cannot be used to pay for cryptos. The good thing about the available payment methods on this platform is that users can use credit or debit cards to make payments on the platform; however, the money will ultimately be converted to either USD or Euro.
ShapeShift
As I mentioned earlier, this is a crypto-to-crypto only exchange and, therefore, all payments can only be made using cryptocurrencies.
If you needed to purchase an asset from the exchange, you'd need to first acquire a crypto from an exchange that accepts fiat before you can head over to ShapeShift to make your purchase. The same applies to the withdrawal of your assets from the exchange; you'll need to send the coins to an exchange that accepts cryptocurrencies in exchange for fiat money.
Transaction Fees
Changelly
Transaction fees are a key determinant of a good exchange; Changelly applies a fee of 0.5% on all user transactions.
ShapeShift
ShapeShift, on the other hand, evaluates its transactions charges based on a fixed fee. The fee charged will depend on the cryptocurrency being transacted. At the moment, Bitcoin transactions attract a fee of 0.0015 BTC.
Due to the different application of transacting fees, each of these platforms may be cheap under certain scenarios.
For, instance, ShapeShift's rate (flat rate) may be cheaper when the transaction at hand is large; however, if the amount being transacted is smaller, then one may opt for the Changelly rate as it provides a better fee evaluation method for smaller transactions.
Security
Both of these platforms have formidable security controls – since both Changelly and ShapeShift do not store user funds on their platforms, it is close to impossible to lose any assets to hackers.
Both platforms advocate for cold storage of user funds using offline wallets such as Trezor, Ledger Nano S, and more. This has made the platforms less attractive to crypto burglars and related criminals.
However, in 2016, ShapeShift had a security issue when 400 Bitcoins, 5800 Ethereum, and 1900 Litecoins disappeared from their hot wallet, leading to a temporary closure of their services. But despite the setback, they bounced back much stronger to become one of the safest platforms to trade in.
Trust Level
Changelly is relatively blameless without no reported cases of past security breach system failure. For now, we can only hope things remain that way.
ShapeShift is one of the most trusted trading platforms globally as the crypto community seems to have regained confidence in the platform after the 2016 hacking. From user reviews, I want to believe all is well with the platform.
Ease of Use
Both Changelly and ShapeShift are fairly simple to use; let's look at the process of getting set up on each of the platforms to enable you to have a better idea of how each works.
Getting Started on Changelly
To get started on Changelly, you'll need to create an account from their website. Once that's done, you'll be able to access your account, and you can go ahead and set up your input and output currency.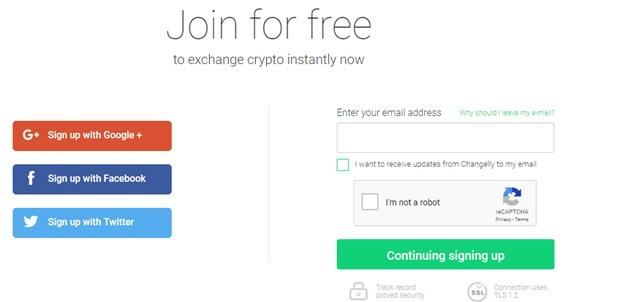 After setting up your respective currencies, select Exchange. Proceed by clicking Next to confirm the transaction; then you'll be taken to a deposit address area. You can choose to scan or send the amount you wish to transact on the designated address.
Once you send, you will be able to receive the output currency immediately, and you will be done. You can then transfer your funds to your wallet for safekeeping.
Getting Started on ShapeShift
You can all admit that trading on Changelly is easy, will ShapeShift offer the same?
Let's find out…
Well, if you thought trading on Changelly was easy, then you need to trade on ShapeShift.
Here is a short video on getting started to get you warmed up:
This platform never previously had signed up procedures; all users needed to do was to enter a deposit and output currency from the home page. However, even now, the sign-up process is still pretty easy as seen below: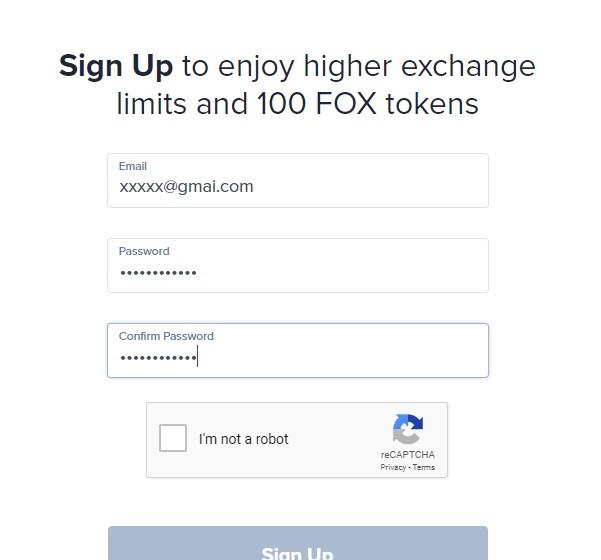 Once you've signed up, you can enter the addresses of the respective currencies. The first slot is for the destination of the crypto, while the second one is for a refund in case the transaction fails to go through.
When you're ready to transact, click Start Transaction.
You can proceed to send the designated amount of coins; the platform permits users to send a minimum amount equivalent to 0.0003 BTC and a maximum of 77 BTC.
Key in an amount within that range and send. The progress bar will immediately update, and you should receive your output currency in no time.
And that is how to transact on ShapeShift!
Frequently Asked Questions
Most Changelly vs. ShapeShift reviews still leave several questions unanswered, and for this reason, we aim to answer the most important of them below.
Where Should I Store My Coins From Changelly And ShapeShift?
The safest place to store your coins in on an offline wallet. In the recent past, there have been many cases of hacking of wallets, especially web-based ones.
As I mentioned before, consider going for an offline wallet that offers a cold storage for your coins to avoid being hacked.
Remember that both Changelly and ShapeShift are independent platforms. Once you take it upon yourself to transfer your coins to your preferred wallet address, you're responsible for their safety.
Are the Changelly and ShapeShift Fees Competitive?
There is no straightforward answer to this question, but as we mentioned before, the issue of whether they are cheap or expensive is dependent on the transaction at hand.
Generally, a big transaction can be handled more cheaply on ShapeShift as it offers a fixed transaction fee, while a smaller transaction will attract lower fees on Changelly since it charges 0.5% of the transaction amount.
However, the most important thing to note is that compared with the market rate, these platforms offer quite competitive fees.
ShapeShift vs. Changelly: What's the Verdict?
Changelly and ShapeShift are both great platforms and offer unique solutions to their users. Unfortunately, we can't determine for certain which one of the two is better.
ShapeShift offers a more user-friendly interface, while the Changelly fee is slightly affordable.
When it comes to security, they are both well-secured with password controls, two-factor authentication, and data privacy and encryption. And despite the hacking that took place on ShapeShift's platform in 2016, the only funds that were lost belonged to the company.
So, in my humble opinion, both of these platforms can be used interchangeably to enable you to enjoy everything they offer.