How to Buy PotCoin in the Market Today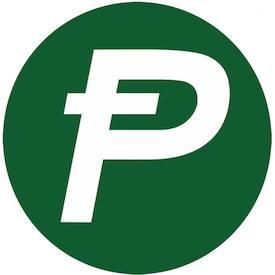 PotCoin (POT) is a secure digital coin for the cannabis industry. The coin was created with the aim of facilitating transactions in the legit marijuana niche.
As the blockchain niche continues to expand, more industries are opting to use crypto coins because they are anonymous, faster, and cheaper when sending value compared to fiat currencies. However, the marijuana industry and the legalization debate appear to be moving very slowly with only a handful of jurisdictions such as Canada, some states in the US, Jamaica, and Argentina decriminalizing cannabis use.
This PotCoin review is a comprehensive examination of the coin to establish how it works and answer the burning question: "Should you buy PotCoin?"
What is PotCoin?
The PotCoin Founders and Their Mission
PotCoin is an open source and decentralized cryptocurrency forked from the Litecoin core. Indeed, it is identical to Litecoin but features a few improvements such as shorter block generation time and a higher number of coins (Litecoin has 84 million against PotCoin's 420 million coins).
It was created and launched in January 2014 by three Canadian cryptographic and marijuana legalization proponents who only went by the pseudonyms Hasoshi, and Smokemom 514, and Mr. Jones. However, two of the founders later revealed their identities as Nick Iverse and Joel Yaffe.
The founders wanted to ensure that the legal cannabis community could make legal and secure transactions and avoid association with negative stereotypes associated with marijuana. They also created a PotCoin Donation Fund that targets giving back to cannabis-related charities and organizations.  
The PotCoin Performance in the Market
When PotCoin platform was released, the founders created a total of 420,000,000 coins. This is the only number that will exist in the market. When the coins hit the market in February 2014, the price was only $0.004 with a market capitalization of $81,500.
The price remained at around $0.004 until October 2016 when it started growing as more states indicated their interest in legalizing marijuana. PotCoin's price reached its highest mark in history of $0.42 on 4 December 2017.
Starting in early January 2018, the value took a bearish (downward) trend, culminating to $0.02 in late October 2018.
The image below is a caption of PotCoin price performance in the market from CoinMarketCap.


PotCoin: A 4.2 Rated Token
The design of PotCoin and the commitment of its development team earn POT a high rating of 4.2 in the market. The community prefers the cryptocurrency because it allows them to operate within the legal precincts when dealing with marijuana in line with the noble course of promoting better health.
As a completely decentralized crypto network, PotCoin allows users to make payments on a peer2peer basis. This implies that they can make payments securely and faster without compromising their privacy.  
Though the price of the coin has been on a downward trend starting from January 2018, it cannot be considered a PotCoin only thing because almost all other coins such as Ripple and Bitcoin have also been on a bearish trend. The community is optimistic that the trend will change in the future as more people start appreciating the medical use of marijuana.
How Does PotCoin Work
PotCoin operates as an open source platform and decentralized peer2peer cryptocurrency. This implies that users on the network can make direct payments on the network without using centralized organizations such as banks.
At first, PotCoin was only aimed at companies legally allowed to produce and market cannabis. However, it is now available for all people who are interested to access the coin, not just for buying cannabis, but also for trading in the market, like other altcoins such as Ripple and Loopring.
The following is a demonstration of how PotCoin works in the Cannabis industry.
How You Can Use PotCoin
If you want to use PotCoin to buy legal marijuana, you will need to start by acquiring an appropriate wallet. The official wallet for the PotCoin platform is PotWallet that is available for Linux, Windows, Mac OS X, and Android platforms. Other wallets that you can use to store PotCoins include Ledger Nano S and Coinomi.  
Then, get PotCoins and direct them to the wallet. One method of getting the coins is buying them from exchanges. You could also ask payers to clear dues in PotCoin.
Now that you have POT coins in your wallet, you can hold or use them to buy services/products such as legal cannabis. You can also stake the coins to earn a reward from the network.
How Businesses Can Use PotCoin
Because PotCoin was originally designed for the marijuana industry, it was created with a unique merchant gateway for legal businesses such as dispensaries and licensed producers to accept payment.
Note that any business can also use PotCoin for payment by generating a public address from its PotWallet and requiring payers to make direct payment. As the popularity of the coin grows, businesses targeting to take advantage of the marijuana industry are integrating it into their payment systems.  
How To Buy PotCoin
As more countries join the discussion on marijuana legalization with the intention of legalizing it for medical purposes, the expectation is that the demand for PotCoin is expected to continue growing. Therefore, if you want to invest in PotCoin, here is the process to follow.
Identify an Appropriate Exchange that Lists PotCoin
Buying and selling digital coins takes place on the exchanges. These are trading platforms that operate like the forex markets but deal with digital coins.
Note that the exchanges are highly vulnerable. If you take a closer look at the crypto industry, major attacks and losses has taken place in the exchanges. Some of the latest attacks include the attack at Coincheck that resulted in a loss of more than $500 million and the Youbit attack that made the company file for bankruptcy.
Therefore, you should check for an exchange that lists PotCoin and that has ample security measures such as the use of cold storage and two-factor authentication. Good examples of exchanges to consider include Poloniex and Cryptopia.
Register for an Account and Verify It
Once you have identified the preferred PotCoin exchange, go ahead and open an account. This is done by filling a registration form on the respective website's website. You will also be required to verify the account by providing additional information such as a personal ID and proof of location.
Before purchasing PotCoin, you will need to fund the selected exchange account. If you select an exchange that supports fiat deposits such as Cryptopia, it is possible to make direct deposits with wire transfers.
However, if you select a cryptocurrency-only platform such as Bittrex, the process of purchasing PotCoin will have to start from another platform that accepts a fiat currency such as Kraken. At Kraken, you can buy an alternative coin such as Bitcoin and then deposit your Bitcoins to Bittrex to buy PotCoin.
Pair Your Funds with PotCoin and Execute a Trade
To buy PotCoin, you need to create a trading pair with the coin of your choice. For example, a person who wants to purchase PotCoin with Bitcoin should use the PotCoin/BTC pair. Then, execute the trade to get the purchased PotCoin in the exchange account.
Transfer the PotCoins to Your Wallet
Now that the coins are in the exchange's account, you need to withdraw them to your wallet. To do this, you need to generate a public address of the wallet and direct the coins there from the exchange.
The following link is a demonstration of how to purchase PotCoin at Cryptopia:
A Summary Of Potcoin Pros And Cons
PotCoin is a carefully designed platform and cryptocurrency that targets the unfolding marijuana niche. Though many countries criminalize cannabis, the trend is changing as medical benefits of marijuana become clear. The following is a summary of the pros and cons of PotCoin.
Pros
Because PotCoin is targeted at a niche that is less explored, competition is less severe
The coin has been in the market since 2014. Therefore, most of the features have been proven stable and workable
The coin's performance in the market has been impressive
PotCoin's platform is a secure and cheaper payment option compared to the conventional banking system
The exchange is led by an enthusiastic team that progressively updates the network and introduces new features such as the merchant gateway
Cons
People who do not support cannabis use are likely to stay away from the platform or opt for a different coin
Though the price has performed relatively well in the market, it still lags behind when compared to others such as Ethereum and Ripple that were created several years later
Final Thoughts
As the crypto space continues expanding at a fast rate, people who want to join the industry should target only highly potential coins. This PotCoin review established that the crypto was created with a noble goal and more people are coming out to appreciate it.
If you have been wondering about whether to buy the PotCoin token, this review suggests that it is a good option. Its potential is likely to explode as people realize that the coin can also be used for direct payment in conventional stores just like other coins such as Bitcoin and Ripple.
NOTE: Like other tokens, it is very important to take caution when joining PotCoin because the anticipated PotCoin value growth is based on speculation. Because the crypto market is highly volatile, it is advisable to spread your risk across different assets and only invest what you can afford to lose.