Best Trading Robot in 2023 – 5 Forex Bots for Automated Trading
Trading on forex and other markets has become one of the main ways for people to generate some passive and in some cases primary income. In the past trading in the forex market was considered inaccessible to many. But over the years with the introduction of online trading software and brokerages, it has grown in use and popularity. Now, the next chapter in forex trading has begun with the widespread implementation of trading bots and automated trading. But which one of these bots is the best? And what are the best practices? In this article, I will cover these topics.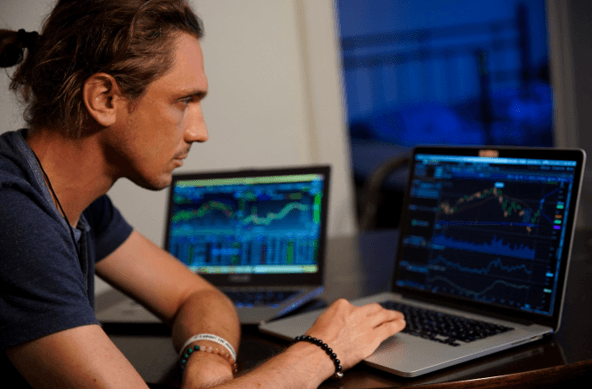 1- Automated Trading Best Practice
Following these general best practices will help you get better results in automated trading. Trading on forex using automated methods is beyond simply getting a bot and putting it to work to make money. It needs its own precautions and best practices, and you need to actively look for pitfalls to avoid.
Implement Correct Configuration
Trading bots need the correct configuration to be profitable. These configurations can be complicated to implement, so it is advised to properly research them, otherwise, you run the risk of causing losses when trading using the trading bots.
Use a VPS
Using your own computer as the host for the trading bot can be resource inefficient as the bot needs to run as much as possible and it will hinder your computer's performance in other tasks. So it is advised that you go for a virtual private server. It is cheap, it will run 24/7, and it is potentially safer as well.
Cloudzy offers tailored VPS for forex trading bot packages, featuring locations close to the main markets of Sydney, New York, London, and Tokyo. The packages come with pre-installed forex trading bots and tools and ironclad security, as well as diverse payment and billing options.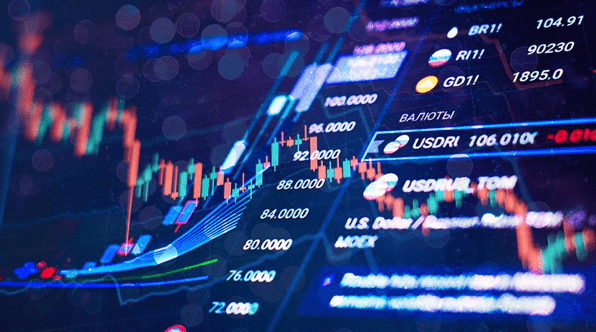 2- Top 5 Forex Bots
Now let's quickly review the top five forex trading bots for automated trading.
Forex Fury
Forex Fury is by far the best forex trading bot for automated trading and passive income. Its performance is verified by my book and it claims a 93% conversion rate in profits and orders. It has no minimum deposit entry either. It's easy to use and has over 8 years of successful operational history. The only downside is its $229 pricing, which if you can pay will surely pay for you in the long run.
Forex Gump
Forex Gump, boasting an innovative name, is also innovative in the fact that it is one of the only automated trading bots for forex that also takes into account fundamental analysis and world news and events when trading for you. As such, it is considered one of the best trading bots a beginner can use to reduce their margin for error. It is compatible and works with MT4 and MT5; it has an easy setup, and configurations of its trading strategy are simple since it features several pre-configured strategies already.
EA Builder
Expert advisor builder, better known as EA Builder for short, is an advanced configuration system that allows you to create your own indicators, patterns, configurations, and preferences as part of a single unique trading bot of your own. This highly unique approach to creating a personalized bot that caters to your own conditions is quite difficult to understand and configure. But if you are a professional already, you can create a unique automated EA and use it to trade efficiently on the forex market. Like forex gump, it is also compatible with MT4 and MT5, allows unlimited indicators, and even features tutorial videos to help you with its tough learning curve.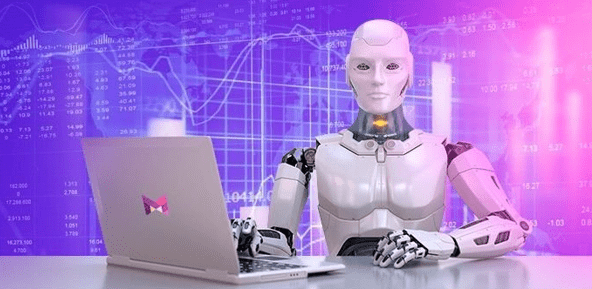 Centobot
CentoBot is another option that caters to beginners and people with minimal trading experience looking to make some passive income on the side using an automated trading bot on the forex market. It has a really low minimum deposit cap of $250 which is great for small starters. It is also really easy to use and offers quite a lot of diversity as you can also use it to trade on cryptocurrency markets. Despite these, CentoBot may suffer from sudden world events and cannot properly respond to technical analysis blackholes caused by fundamental news. Therefore, you need to be somewhat more attentive to it than usual.
1000pip Climber System
You can already tell by its combustive name that this bot is not messing around. This bot offers some of the best long-term statistics when it comes to profits. It also has no minimum deposit for starters, which means anyone can use it. It features an easy installation and configuration process, and to help beginners, it also has a 24/7 support team to help you through your trading journey. It is also compatible with VPS, making it one of the best if you want to host it on a VPS server.
Summary
All in all, trading bots are becoming more and more reliable and you definitely can make passive income from them. Just make sure to go for the right options!