The Ultimate Guide to the Best Bitcoin Wallets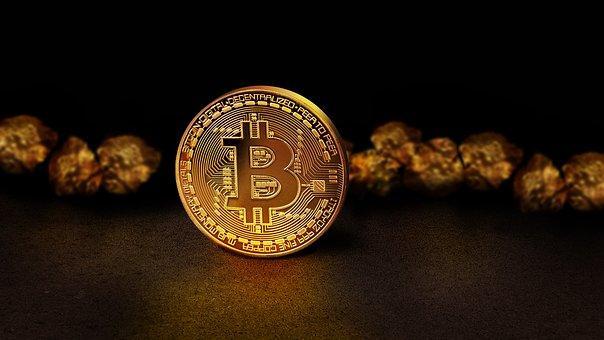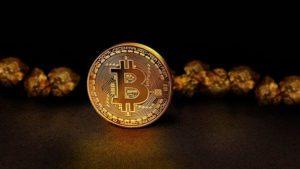 Cryptocurrency wallets play a big role in the chain of trading coins; without a wallet, you aren't be able to send or receive digital money.
To participate in Bitcoin investment, you'll need to create, download, or buy a wallet. Depending on the type of wallet you choose, you may end up spending money to acquire one or simply sign up or download one for free.
If you're interested in learning about various wallets that are suitable for storing Bitcoin, then you've come to the right place.
In this post, I will show you some of the various types of wallets, the best Bitcoin wallets, the best practices when securing your coins, and more.
A Table of Contents for the Best Bitcoin Wallets
What is a Bitcoin Wallet?
Bitcoin wallets act as the starting point when investing in Bitcoin; this is because it represents a bank account in the case of fiat currencies. A Bitcoin wallet permits its users to receive, send, or store money.
Wallets are made up of secret codes and private keys that grant the holders the ability to spend Bitcoin held in the wallet. It's, therefore, safe to say that the secret codes and private keys are what users keep safe rather than the coins themselves. This is because these keys and codes are what grant you access to your coins.
In other words, a Bitcoin wallet is a device, application, or website that helps you manage your coin's private keys.
Types of Wallets
There a lot of crypto wallets available for use and it might not be possible to list all of them; but to grant you a better understanding, we'll categorize them into six.
Universal wallets: These are wallets that are available on multiple platforms; they allow users to store a wide range of coins.
Hardware wallets: These type of wallets are in the form of physical devices that are plugged in a compatible device to be able to send, receive, or store Bitcoin.
Online wallets: Online ones can only be accessed on the web using an internet-enabled device.
Mobile wallets: These are wallets that are used on mobile devices.
Desktop wallets: Desktop wallets are downloadable to a computer and used as an application.
Paper Wallets: This type of wallets allows users to print private keys on a piece of paper; the key grants users access to their stored coins.
In the next section of this review, we will discuss the top Bitcoin wallets in each of the above categories of wallets. But before that, let's understand three things you need to consider when going for a Bitcoin wallet.
Amount to be stored: The amount of Bitcoin you intend to transact plays a big role in the type of wallet you need to acquire. Essentially, huge amounts of money need to be stored in a hardware wallet. Offline wallets grant more control and security; as far as security is concerned, you're unlikely to go wrong storing millions of dollars in a cold storage device.
Nature of payments: If you're going to make on-the-go payments for in person and not online, then you should consider going for mobile wallets. This will grant you the convenience that comes with using mobile apps to send, receive, and store Bitcoin.
Back up your secret code and private keys: These two pieces of data are the most important aspect of any wallet. If you lose any of them, it may not be possible to access your funds. You can think of a wallet's secret code and private keys as your ATM PIN; if you lose it, you need to go through a long process to gain access to your funds.
What is a Private Key?
As I mentioned earlier, private keys are the access point to your cryptos.
It is made up of a series of numbers and letters that essentially act as your wallet password.
The combination of the letters and numbers allows the wallet to relay to the Bitcoin network the fact that you need to transact. This, therefore, means that anyone who has your private key has total control over your money.
Additionally, private keys also help users generate addresses that allow you to receive money from other sources, including exchanges and wallets. The same applies when sending money; you are able to generate an address that is shared with the person or place you intend to send funds to.
Wallets generate addresses by running some form of mathematical algorithms.
Even though private keys generate wallet addresses, it is not possible to figure out the private keys of a given wallet simply by analyzing its address. The process is one-way; once a wallet generates an address, the next time you key in your private keys and extract the address, it will be different from the initial one. This ensures that no one wallet can possess a permanent address that can be memorized as this may pose as a security threat to the holder.
Private keys are an important aspect of your Bitcoin investment; so, if you're going to invest in cryptocurrencies, you needed to understand how vital these keys are.
That said, let's move on to the core part of this review; below are some of the top blockchain wallets to look out for when looking to invest in Bitcoin.
Universal Wallets
Copay
Copay, a product of Bitpay, is a Bitcoin wallet compatible with numerous devices, including Android and iOS ones, Windows, Linux, and Mac OS. Being a universal wallet, Copay is available on multiple devices and also simple to use on various platforms.
Apart from Bitcoin, you can also store different types of altcoins, including Ethereum, Litecoin, DASH, Ripple, and more.
Copay has a clean interface and it is easy to use; both beginners and expert users have reportedly found the wallet user friendly.
Unlike most other wallets, Copay is ideal for both individuals and businesses. The wallets offer a multi-user functionality whereby two or more users can sign a transaction before being authorized. This is especially convenient for businesses looking to make payments using Bitcoin while maintaining multiple authorization levels.
Hardware Wallets
These are physical devices that look like smart cards or flash disks developed to store Bitcoins offline. Unlike their online counterparts, hardware wallets have the ability to generate addresses entirely offline; this means that you can safely transact offline to avoid internet-related risks.
Transactions on hardware wallets can safely be signed and executed offline. Below are a few great hardware Bitcoin wallets:
Ledger Nano S
This is one the most trusted wallets in the cryptocurrency space. It is a smart card-based wallet that generates addressed offline. Users of this wallet simply need to key in their private keys offline in a secure environment to be able to transact.
Since cold storage wallets require no internet connection to operate, they present the most secure way of storing your Bitcoins.
To start using Ledger Nano, you'll need to set it up using the Ledger Chrome Application; it can be downloaded from the official website of the wallet. A 24-word long secret seed will then be generated randomly; you'll need to note it down offline in case you lose your private key and wish to gain access to your wallet.
In addition, your wallet will also be assigned a unique PIN to prevent unauthorized access in case you lose the wallet.
Found Ledger Nano S interesting? Check out its intro video below for more details:
Trezor
Unlike Ledger Nano S, which is some sort of a smart card, Trezor is a tiny computer that also functions entirely offline. It generates private keys and wallet addresses entirely offline.
Trezor also generated strong 24-word secret words when setting up to help secure your Bitcoin.
This wallet is essentially a micro screen that allows users to read private keys and other sort of messages about the stored funds.
Trezor is an offline wallet; this makes it more secure when compared to online wallets that are prone to hacking and system failures.
Users have the option to include an additional passphrase to further boost the security of their wallets. This will ensure that in the event of the exposure of your private key to anyone, your wallet can still be safe with the extra security measure.
OPENDIME
OPENDIME is a unique wallet that allows its users to make instant payments just like with fiat currencies. It offers a very simple interface that can comfortably be used by beginners.
Users can connect the wallet to any USB-enabled device to check their balance, send, or receive money; and in case you need to spend the held Bitcoin, you can easily unseal it and make payments from a USB-supported device.
OPENDIME works with many devices, including computers and phones.
Online Wallets
This type of wallet stores user private key online and secures it using encryption algorithms plus a user password. Even though they may not offer the most secure form of storing your Bitcoin, they offer convenience in the sense that you can access your funds anywhere without having to carry around your wallet. In addition, online wallets eliminate the risks associated with misplacing your wallet.
Below are some of the best Bitcoin wallets in this category:
GreenAddress
This Bitcoin wallet is compatible with desktop, web, iOS, and Android devices and it contains multi-signature functionality.
GreenAddress is also compatible with other wallets including the HW.1, Ledger Nano S, and Trezor. To improve the safety of your coins, the multi-sig feature requires your express authorization before a transaction on your wallet can take place. This ensures that in the event of a system breach occasioned by an exposed private key and password, you'd still have some level of control over your funds since your signature will be required before any transaction is authorized.
Android and iOS Wallets

Breadwallet
Breadwallet initially operated entirely as an iPhone crypto wallet; however, at the moment, the wallet operates on both Android phones and iPhones. For Breadwallet to function on an Android device, it must run on at least version 6 of its software.
Breadwallet is a simple-to-use Bitcoin wallet making it suitable for new Bitcoiners.
Mycelium
Mycelium is common among expert traders. This is a hardware wallet that contains some of the best features you can expect in a Bitcoin wallet, including data encryption, two-factor authentication, and more. Being suitable as an advanced-user wallet, Mycelium offers advanced features such as cold storage spending, watch only accounts, as well as compatibility with other wallets.
A Bitcoin wallet is believed to the first wallet for Android users; it allows for backups of user data while offering an easy-to-use interface that appeals to both new and advanced users. Using Simple Payment Verification (SPV), the wallet connects directly to the Bitcoin blockchain.
AirBitz
This is a perfect wallet for your daily use; you can use it to make payments, store, or receive funds from anywhere around the world.
AirBitz doesn't have access to your Bitcoin; it only manages your fund account and the login process. This has made this platform one of the easiest to get set up on as it contains lesser technicalities. Additionally, the wallet boasts some of the best security controls, including two-factor authentication, data encryption, PIN logins, and more.
AirBitz apparently affords its users a 20% discount at Starbucks due to its partnership with Fold.
Desktop Wallets
Desktop wallets are computer applications that are downloaded and installed in your computer. Just like mobile applications, most desktop wallets rely on the internet to function.
Below is a list of desktop wallets that can operate on Windows, Linux, and Mac OS computers:
This is the official wallet of Bitcoin; however, it is said to contain lower speeds and contains lesser features as compared to most wallets.
Despite this, Bitcoin Core is a full node. This means that it enhances the verification and transmission of other cryptocurrency transaction in the Bitcoin network and further maintains a copy of such transactions.
Bitcoin Core does not rely on external networks to process its transactions; this has made it one of the most private wallets in the cryptocurrency space.
Armory
Armory is another Bitcoin wallet with a top-notch security feature. However, the platform contains one of the most complex interfaces, making it ideal for tech-savvies.
But away from the complexities of the wallet, Armory allows its users to stay in control of their private keys and also offers a secure offline login portal.
Electrum
Electrum is a popular wallet that stores Bitcoin and other altcoins. It is a desktop wallet that is well-known for its high transaction speeds and the simplicity of its interface.
One of the distinct advantages of this wallet is that one can also use it for the cold storing of crypto.
The wallet also features the multi-sig functionality, a direct connection to Tor, as well as the ability to integrate with other wallets.
Paper Wallets
Initially, the only way to store your funds was through paper wallets. With paper wallets, users get to print their private keys on a piece of paper and store them at a secure offline location.
If one doesn't compromise the printed data, this can be one of the safest ways of storing your Bitcoin as they are a form of cold storage wallets.
But perhaps the biggest challenge with paper wallets is that it can be cumbersome to print wallets every time you need to store your funds. You may need to have a good stack of papers in your possession to adequately operate paper wallets.
Aside from that, they offer a decent and affordable way of storing your funds.
How to Secure Your Wallet
Getting a wallet can be fairly easy; however, keeping your coins safe can be an uphill task if the right steps are not taken, especially for Bitcoin wallets that operates online. Here are a few tips on keeping your wallet safe:
Limit unauthorized access to your wallet by setting a password or PIN. This will ensure that your wallet's firewall is well-secured.
In case you're using online or desktop wallets, be sure to restrict access to your computer. The same applies to mobile wallets; make sure that your devices have strong login controls.
When using an online wallet, consider storing all your funds offline or leaving only a small portion that needs to be used sooner.
Set up two-factor authentication. Most wallets come packed with the feature and all you have to do is just set it up. However, in case it doesn't contain the functionality, consider using Google's two-factor authenticator as it is one of the most secure.
Take control of your private keys at all times. By now, you should realize how important private keys are towards securing your wallet; the last thing you want to do is to leave your keys exposed to everyone around you.
Avoid reusing an address. Addressed are directly linked to the location of your coins. If it lands in the hands as wrong as a hacker's, let's just say an online burglar somewhere will have a field day.
Conclusion
In the cryptocurrency space, it goes without saying that you should prioritize security before anything else. Avoid the temptation that comes with leaving your funds online simply because you wish to avoid transaction charges, or for whatever other reason.
So, have you decided on which bitcoin wallet to use yet? Post them in the comments section and also the reason why you chose the wallet.