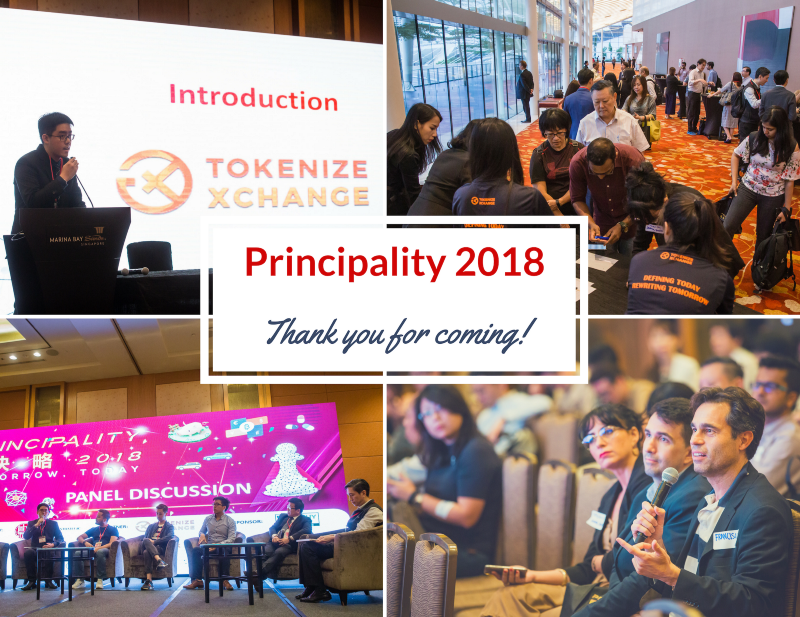 Principality 2018 is an evening conference and expo connecting investors and the leading crypto & blockchain players.
The Expo
Principality 2018 Expo showcased a wide variety of blockchain companies across various industries such as tourism, ride-hailing, healthcare and more. Below are the blockchain companies showcasing in the Expo
Tokenize Xchange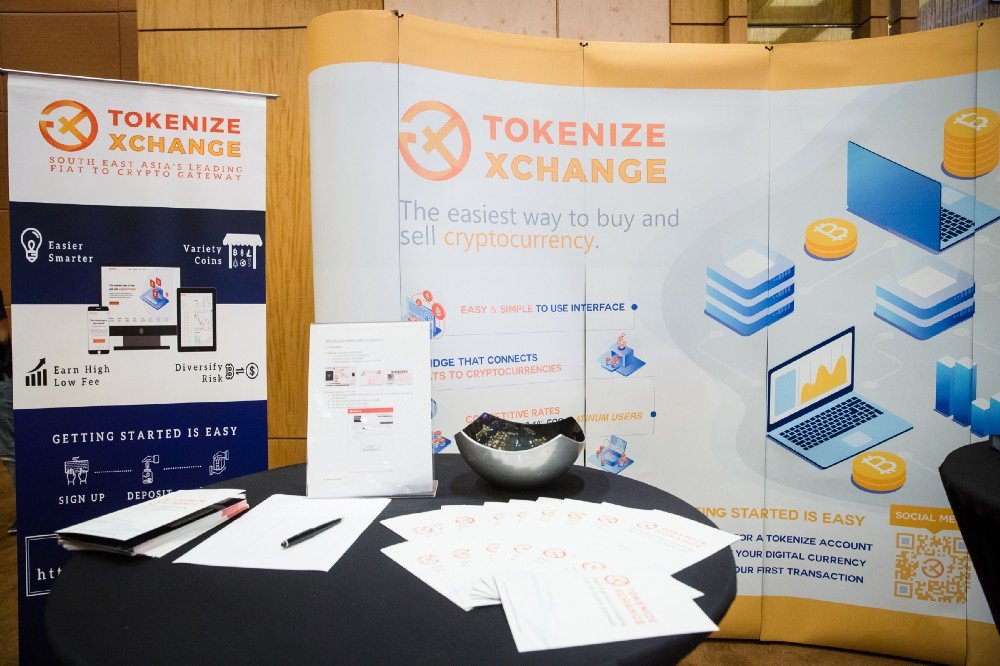 Tokenize is a Singapore-based Digital Currency Exchange founded in October 2017. Tokenize Exchange exists to connect an autonomous community with a purpose — to bring financial democracy back to the people in an orderly ecosystem. It is not just merely about exchanging cryptocurrencies, but deep down, Tokenize aims to achieve ultimately the exchange of ideas, knowledge, and values.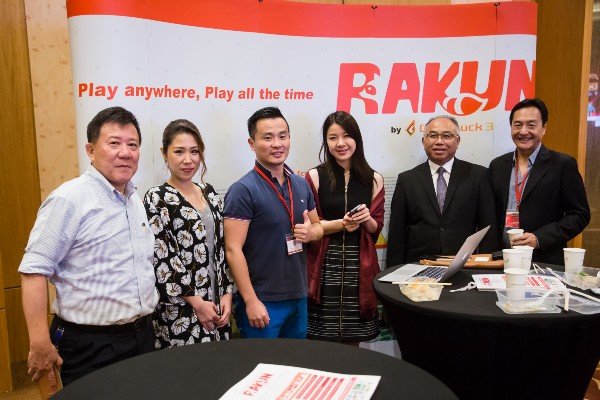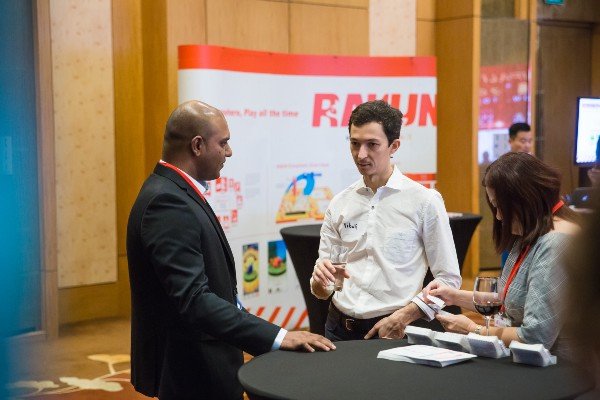 Good Luck 3 Inc was launched in February of 2013 in Fukuoka, Japan. Since then, the company has released outstanding and popular game apps like Touch Gudetama! and Aerial Legends, and recently a blockchain-based game Crypto-Oink, Japan's version of CryptoKitties.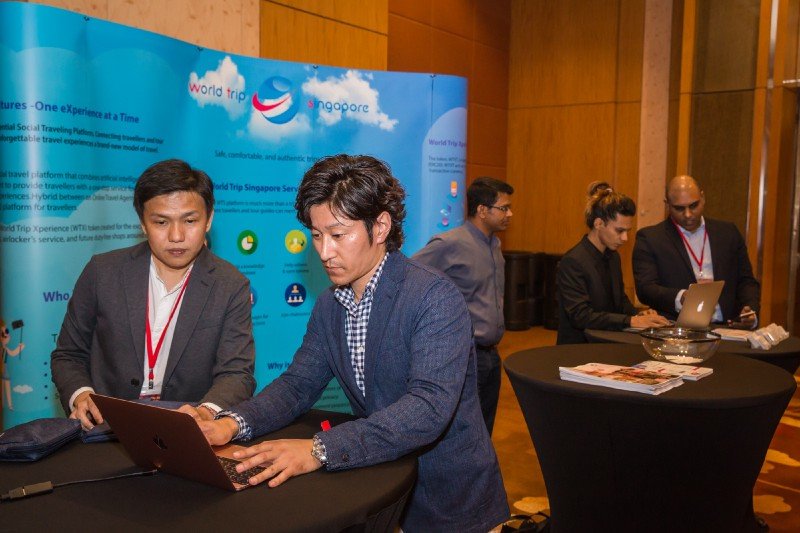 World Trip Singapore (WTS) is a decentralized social travel platform connecting travellers and tour guides to create unforgettable travel experiences, and thus a brand-new model of travel. WTS combines artificial intelligence and user-generated content to provide travellers with a one-stop service for booking and sharing travel experiences. WTS is a hybrid between an Online Travel Agent (OTA) and social networking (SNS) platform for travellers.
WTS is powered by the World Trip Xperience (WTX) token created for the exchange of travel services, air lockers service, and future duty-free shops around the world.
Medical Blockchain Foundation (MBF) aims to eliminate counterfeit medical and pharmaceutical products by using blockchain technology.
The Signing of MOU with Tokenize's Strategic Partners
Tokenize signed Memorandum of Understanding (MOU) with their strategic partners who are reputable industry players such as TADA, Venture Capital Network, TRIVE, Principal Strategic and Crowd Ventures in this auspicious event.
These strategic alliances between various stakeholders such as venture capital firms, blockchain companies, blockchain accelerators and blockchain business advisory firm would bring synergy and create value by sharing information, knowledge and technology among each other.
Find out more about the companies Tokenize partners with below: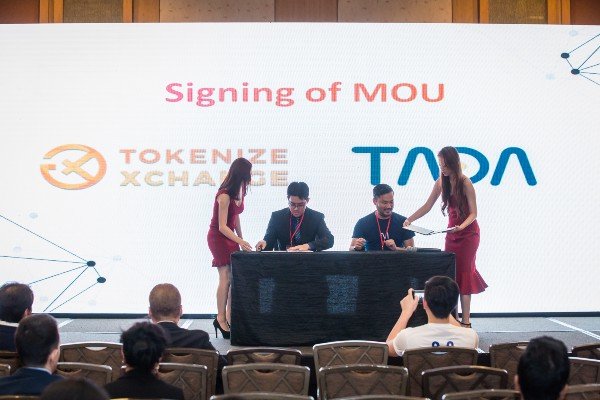 TADA is a ride-hailing application powered by MVL. TADA is built on MVL incentive-based blockchain mobility ecosystem that records key data such as transactions, movements, accidents, and maintenance of people and vehicles in many fields, connecting them together in a single ecosystem.

Crowd Venture is a platform that helps to transform ideas and technologies to become a product that is ready for the market. Crowd Venture addresses the difficulties in the market such as competency of the team, funding sources and customers by making various human capital and tools be available to facilitate the deal flows.
Tokenize also made an official announcement that they have acquired a 20% stake in Crowd Ventures which included a global blockchain patent portfolio.
TRIVE is known as TRi5 Ventures previously. The team has over 7 years of VC, mentoring and advisory experience. TRIVE has provided more than 1500 one-to-one advisory session, advising more than 800 startup founders and supporting 40+ startups in various domains including Deep Technologies, Blockchain, Artificial Intelligence, Data Science, Marketplaces and FinTech. As early-stage investors, TRIVE takes an active role in helping their portfolio startups to scale beyond the domestic markets into the region.

Venture Capital Network is also known as Venture Capital Business Consultancy previously. Its objectives is to provide an integrated platform for retail & institutional investors to participate in a wide range of alternative & investment opportunities sought by the company to help them to achieve their dreams, financial freedom & maximize returns with mitigated risks. Venture Capital works with potential partners, principals, & venture capitalists to conduct feasibility study & carry out necessary due diligence before a project is undertaken to market to retail investors.

Principal Strategic is an elite blockchain advisory consulting firm specializes in management and business strategy consulting and market analysis.
The Panel Discussion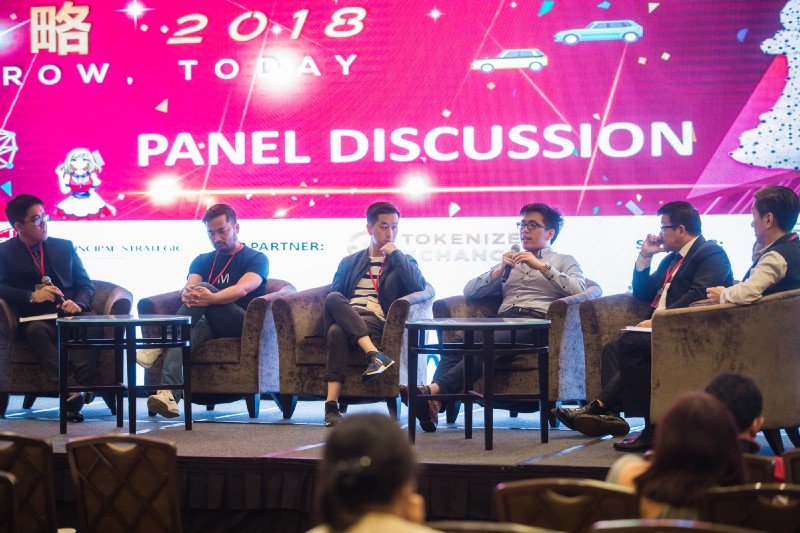 There was a panel discussion where the panellists discussed on the Real Case Studies on Utilising Blockchain Technologies. The panellists were Kay Woo, the founder/CEO of TADA, Yiming Ng, the partner at TRIVE, Arthur Cheong, the CEO of Chaintech Ventures and Chief Investment Officer of BlockAlpha Crypto Fund managed by Venture Capital Network, Danny Teo, the legal consultant and Dr Rex Yeap, the Vice Chairman of BANSEA.
Topics that were discussed included the application of blockchain in the real world and the challenges. Besides, the panellists also talked about the future prospect of cryptocurrency in 2019 including the price and scalability. Do not worry if you've missed out this interesting panel discussion. A full-length video recording of the panel discussion will be released soon next week on Tokenize's Facebook Fanpage and newsletter. So stay tuned!
The event ended with a lucky draw and networking session.