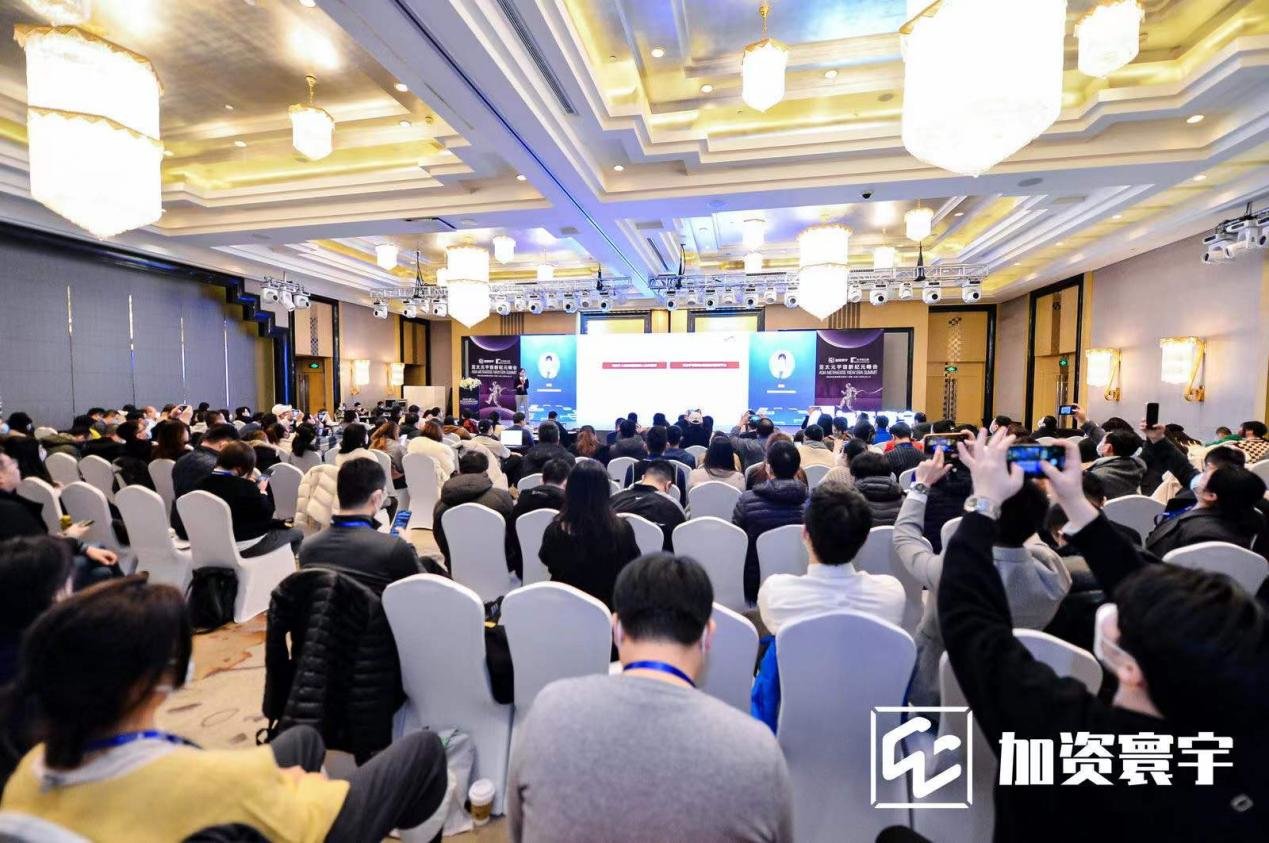 Asia Metaverse New Era Summit was held on 12,January at Renaissance Shanghai Hotel,Shanghai,China
On 12 January, the "Asia Metaverse New Era Summit" was held at the Renaissance Shanghai Hotel, organized by CCglobal and Metaverse Family, co-organized by Epik-an NFT platform working with AAA gaming platforms and giant entertainment IP brands to create in-game NFT goods and marketplace.
The theme of the Summit was "The Third Space of Business and Life," covering multiple exciting contents such as "Metaverse Opens a New Era in Web3", "MetaTech," "MetaSocities New Form of Social Life in Meta Universe," and "Metaverse Black Technology Experience Exhibition" Mr. Turf Huang, the founder, and CEO of CCglobal, delivered an excellent opening speech at the Summit
The Speakers were:
Deputy General Manager of Alibaba Cloud Gaming Division / Yuanjing Zhiyong, Long Animoca Brands, Co-founder and Executive Chairman,Yat Siu ZTE Corporation,General Manager of XR Products, Qinfen Zhou ZQGame,General Manager of Metaverse Division,Kevin NetEase,Game AI leader of Fuxi, Jianrong Tao SenseTime ,Vice President of Mobile Intelligence Group,Nina LUAN Fengyuzhu, Vice President & Chief Brand Officer, Shuyu Zhang ParlayMe,Founder/Tech Reporter ParlayMe,January Barnes Sway Social,Founder,Jure Zih NFTrade, CEO,Ori Levi D-Carrick, CEO, Mr. Inho Cho Imagination Technologies,Ecological technology leader, Longsong Qi Beijing Qilin Space Digital Technology/Product Director of China Telecom's Skyward Cloud Map XR ,Bofan Tao YUEN MENG HUMANITIES INTELLIGENT INTERNATIONAL LIMITED,CTO, Xueyuan Zhang Gen One Technology,Co-founder&CEO,Zikang Liang Sensorium,Deputy CEO,Alex Blagirev Sandbox VR, SVP of Product and Technology, Kimkind Yeung Epik,VP Product,Darren Smith Boson Protocol,Justin Banon, Co-Founder OliveX,Head of Marketing and Communications,Marisa Lam VR Next,CEO,Sergey Kiselev Shanghai Multimedia Industry Association,Deputy Secretary General,Haiying,Duanmu Microsoft China,Cloud Solutions Architect,Michael Li Agora,Head of Emerging Markets and Industry Products, Yisheng Yao Raiden INST,Curator, Xueqing Yu Zhangjiajie Metaverse Research Center, Director, Jianjian Mao XMOV,Head of Film and TV IP,Xinrui Zhang JoYu Group,Vice President,Qiang Zhu D6 VR(The Glimpse Group),General Manager, Si Yang IMS Group,Head of Blockchain, AI, Chao Qin Epik,VP Product,Darren Smith; AZ Angels,General Partner,Mahmoud Ali Laguna Games,Head of Marketing,Brian Akaka Uplandme, Inc.Co-founder,Dirk Lueth MetaEstate,MetaEstate,Co-founder Splinterlands,CEO,Jesse "Aggroed" Reich Sumavision,Operation Director,Chuanlin Liu Subgame,CEO,Greg Wong Epik,COO,Gary Ma PANONY & PANews Project Manager,Cassidy Huang, REALITY, Inc. CEO, Eiji Araki Decentral Games,Founder/CEO Miles Anthony Decentraland,Head of Partnership,Adam De Cata Boolien Product Release
At the same time, the Summit also came to an end with the guests' wonderful sharing and immersion experience. We can also see from this sharing that metaverse is now more and more favored by technology giants, venture capital companies, startups, and government departments. The success of the Asia Pacific Metaverse New Era Summit is to promote more exchanges and cooperation and help the metaverse industry innovate and implement, promote the metaverse scenario, and promote China to lead the world in science and technology.