Token Presale of platform that is revolutionizing the way we consume our favorite online content!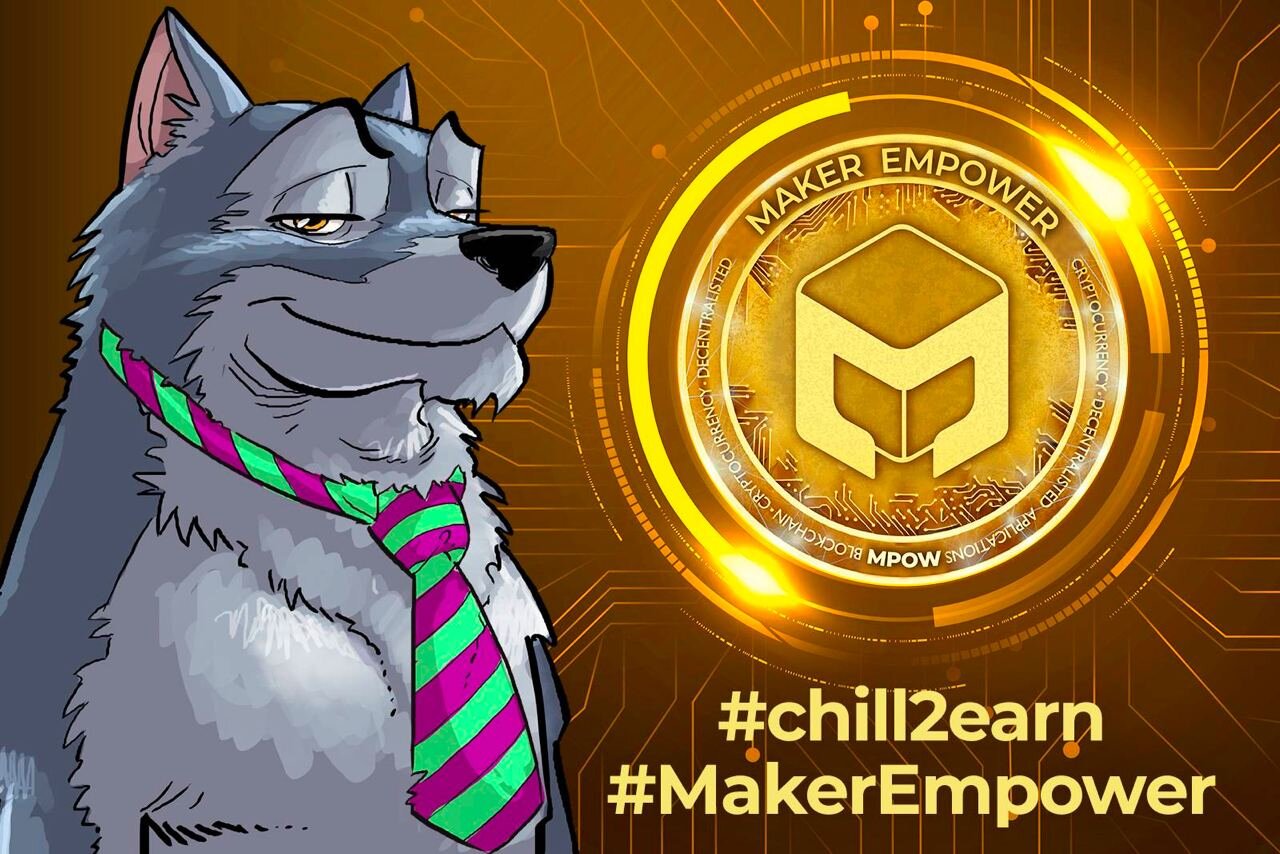 Davor Iliev, the Founder and CEO of Maker Empower project, shares with us some new ideas of improving Web3 World!
Chill 2 Earn? How is that possible?
D: I'm the founder and the owner of the most popular entertaining digital media in Macedonia (next to Greece). The story started 17 years ago, we won a lot of medals and prizes including Qudal, and many "Site of the year" awards. But now the times have changed, Instagram, TikTok and other big players have changed the way people are consuming the content. We had two options: 1. To follow them and adapt, and 2. To step forward and transform the digital media from web2 to web3. We are an Austrian/Macedonian team of ambitious crypto lovers and enthusiasts, and of course we choose option 2.
In the past 17 years I have seen the real problems of world tech giants who are in a constant battle to control advertising. The one who controls the ads, has the power. We find a way to DECENTRALIZE that.
We believe that if someone forces you to see some ad, he needs to pay you.
In our ecosystem, the profit is divided between content creators, publishers and users. So you can watch your favorite video, or read a blog post, or CHILL and you will EARN $MPOW tokens.
You have recently launched the presale and some giveaways! What are your expectations from these events?
D: Yes, the Presale has just started, and we will reward the first adopters. Our starting presale price is $0.007 and it will increase to $0.033.
Can your consumer be a content creator and a user at the same time? Could he create his own content and thus earn MPOW tokens and earn from watching some videos?
D: Yes, it's a free and decentralized world and every user could become a content creator. Simplicity is our main goal, because we are creating a product that will have a mass adoption.
Are you going to organize an Ambassador Program to attract more users to your project?
D: Yes, we have 5% of tokens dedicated for early adopters and we are currently negotiating with some very influential names in CT. Our open Ambassador Program starts next week.
Would your app have only entertaining content or you are going to add some educational products? For example, would it be available to listen/read some books in Listen2Earn/Read2Earn?
D: The app will have any type of content, but mostly the one that sends positive vibes. The books and music will be also there, everything will be free, and on top of that, you will earn $MPOW tokens.
Have you already had some partners or the apps that have already been powered by the ME Platform?
D: Our first App powered by the ME Platform will be released next month on all marketplaces. It will be free of course, because our motto is to give, not to take.
We are working hard this few weeks on making long term partnerships and we will start announcing them on our social media. There are few game devs on board.
I would like to use this opportunity to send an open invitation to IcoHolder to sign a partnership with us and be our first Publishing partner.
Would it be possible to exchange MPOW tokens into other crypto currency or fiat or withdraw them on a consumer's Wallet?
D: Yes, that's the whole point. We have a very strict and controlled token issuing, 75% of total token supply is locked and is released only when new money is invested in the ecosystem. After our presale ends, the $MPOW token will be listed on DEX, so everyone can exchange MPOW for ETH or USDT. The Liquidity Pool will be constantly filled up by the Ecosystem.
What products do you offer for game developers? Would it be possible to create NFTs on your platform?
D: No, we will use $MPOW tokens to facilitate the Gamification of all the content on our Platform, including games. However, we are big crypto and NFT enthusiasts, and there will be NFTs on the platform, but not in a way seen before. Let's keep that as a surprise, and a reason plus to talk with you again.
What if your Presale doesn't succeed?
D: Our Platform is a closed system, designed to work no matter how much tokens we sell in Presale. So, there is no way to fail.
What will be your message to our readers?
D: If a window of opportunity appears, don't pull down the shade.