What is Wirex? – The Complete Wirex Review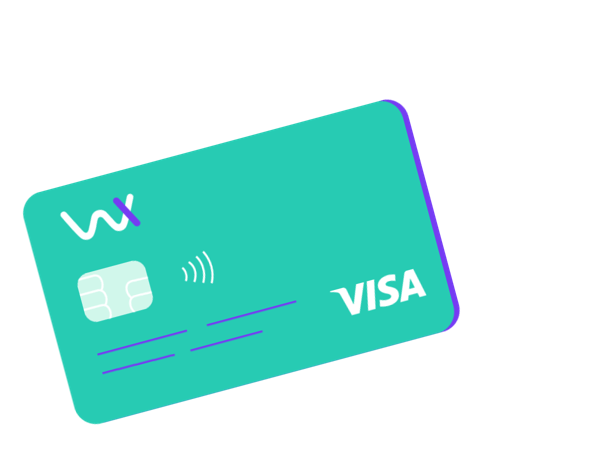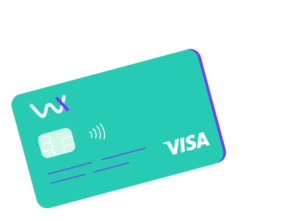 Today, cryptocurrencies have become quite popular and known to many people. With advancements in technology, it has become even easier for everyone to trade cryptos. Anyone with access to a computer and internet can start trading digital currencies.
In this Wirex review, we'll look at how the transactions that take place between Wirex and PayPal, the platform's fee, as well as the security measures put in place.
Wirex is a crypto-friendly platform, which charges lower transaction fees and is quite flexible.
Initially, Wirex was known as E-coin but later changed to its current name to accommodate other services.
The company is situated in London, United Kingdom, with a branch in Tokyo, Japan. The Wirex card is not available in the US but currently operates in 130 countries.
Services Offered by Wirex
Users can transfer funds to other Wirex users around the world at no extra cost
The platform's users can gain access to Bitcoins with favorable exchange rates
Allows for direct connection with your debit and credit cards
Transfer of funds to other Wirex users worldwide
Bitcoin can be bought directly using the Wirex app; you also can use Bitcoin in selected stores that accept fiat currencies.
Wirex has a wide range of supported altcoins including Litecoin, Ethereum, and Bitcoin, among others. With the instant notification feature of the app, users can keep track of their money anytime; there won't be a need for keeping track of bank opening hours or waiting for long hours for a bank transfer to clear.
To sum it all up, I'll leave you with the video below to help you gain a better understanding of what Wirex is all about:
What You Need to Know About Wirex to PayPal Transactions
Recently, Wirex partnered with PayPal to grant is users a chance to make purchases using their fiat. For one to buy cryptos using PayPal, he/she must have a valid account on both platforms (PayPal and Wirex) and also be a resident of the supported countries. The allowed countries are listed below:
Bahamas, Bahrain, Botswana, Bulgaria, Chile, Croatia, Estonia, Georgia, Gibraltar, Honduras, Iceland, Indonesia, Israel, Italy, Jordan, Kazakhstan, Latvia, Lesotho, Liechtenstein, Lithuania, Luxembourg, Malaysia, Malta, Mauritius, Moldova, Morocco, Mozambique, Oman, Philippines, Romania, San Marino, Saudi Arabia, Senegal, Serbia, Slovakia, Slovenia, Turkey, United Arab Emirates, and Uruguay.
Wirex Fees
You can order a Wirex card free of charge; however, there will be some charges for account maintenance purposes. The charges will depend on the currency being used.
The currency account monthly fee is subtracted from your account in case you run out of funds; it may sometimes leave you with a negative balance, so don't be surprised when this happens. A new account can be created once you clear the outstanding balance and you can get a new card. This card allows for domestic and international bank transfers. The company has partnered with various banks including Barclays, Lloyds, ING, and The Royal Bank of Scotland.
Wirex Review: Features
You can send money all around the world fast, affordable, and safely
Allows for withdrawals of currencies at ATMs
Wirex can assist you in converting your Bitcoin into currencies such as USD, EUR, and GBP.
Like in many online undertakings, one will need to carry out a verification process to be able to enjoy its fabulous features. You'll be required to submit a couple of documents including your identity card, passport photo, and a utility bill.
How to Get Started on Wirex
The process is quite straightforward as follows:
Step 1: Open an account free of charge from their website
Step 2: Install the application either on your computer or mobile phone
Step 3: Provide identification proof (identity card, driver's license, passport, or work permit)
Once you're done signing up, log in to your account, and press OK to get started and get verified. You will receive an email informing you whether the process was successful or not.
Wirex Security
There are tons of reviews regarding Wirex online; however, don't rely on online reviews only. If you happen to know anyone who's using Wirex, you'd be better off hearing a review from someone you actually know. Self-reviewing is common nowadays, which is why online reviews are no longer reliable.
Wirex Security Features
Wirex wallets use multi-signature technology. No transfer of funds can take place without the signature of all the parties involved.
There are e-mail confirmations since your account is linked to your personal email address with instant notifications of any activities.
There is a two-factor authentication, which requires a username and password to log in.
Despite Wirex being so convenient, there have been a few complaints from customers whose accounts were frozen for "petty" reasons. I hope to dig deeper into this and will update you on what exactly these reasons are
But as usual, utmost care must be taken at all times to ensure that the safety of your investment is assured.
Aside from that, there are a lot of other great things about Wirex including the provision of VISA and MasterCard supported debit cards. Also, their smartphone app makes the user experiences great in terms of convenience.
The above information has been well researched and drawn from the Wirex website and other credible sites; it is, therefore, safe to say that Wirex is a safe method of transacting online without the need for a physical bank. And as usual, we'll be keeping an eye on the platform to be able to update this post regularly.
Conclusion
In conclusion, we hope that this review of Wirex has helped you gain an understanding of the solution that Wirex offers to the crypto community.
And better yet, you now know that you can spend your money anywhere around the world, thanks to platforms such as Wirex. What's more, you don't have to run up and down trying to find clients for your coins in order to regain a liquidity position.