Why is the crypto market down today?
FTX and this crazy crypto week
The last week has been one of the craziest weeks in the history of cryptocurrency, and I didn't think I had to say this for 2022. If you have been living under a rock for the past few days, you probably haven't heard that FTX, the second-largest crypto exchange in the world, has collapsed. The news of the exchange being insolvent has spread like wildfire, worsening the already bad feelings, fear and uncertainty that the crypto market was suffering from. 
Many crypto holders feared for their funds and a wave of withdrawals started on many other exchanges, withdrawals that mainly took place because a domino effect may have happened, knowing that it is common in the crypto industry. That is why you need to ask yourself if the crypto exchange you are using is safe and, more importantly, is Crypto.com safe. This caused many exchanges to send proof of their liquid assets holdings to calm down their community and reassure them about their financial situation. 
One of the cryptocurrencies that were most damaged by this event was Solana, as the Solana foundation held 134.54 million SRM tokens and 3.43 million FTT tokens on the crypto exchange, funds that were valued at around $190 million before FTX froze withdrawals on Nov. 6. In addition FTX held many million in Solana tokens, funds that it had to sell trying to meet withdrawal requests. The shock wave hit the Solana foundation very hard, decreasing the value of the Solana token by 57% in a week. The FTT token on the other side, which is the FTX ecosystem backbone, has lost over 95% of its value.
How did FTX, the second biggest exchange, become insolvent?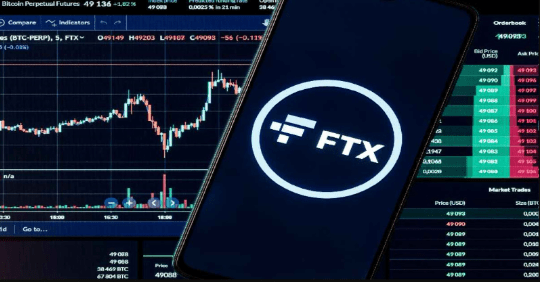 In case you didn't know, there was a long ongoing crypto drama between CZ, the CEO of Binance, and SBF, who is the CEO of FTX. Binance initially invested in FTX when the latter was founded. Later on, FTX bought back Binance's stake for $2 billion in BUSD and FTT tokens as a move to become more independent from the worldwide number-one exchange.
There was a lot of tension and growing rivalry between the two CEOs and the drama was only beginning. SBF then started to fund anti-Binance articles that were heavily criticizing the platform and spreading misinformation to media and even attacked CZ's children. SBF also had a lot of Washington and Wall Street connections and started lobbying regulators in the United States against Binance.
Then a company co-founded by SBF named Alameda, which does market making, yield farming and other magic internet money-related services, saw one of their balance sheet research leaked. FTX and Alameda are considered by many to be one entity which makes them very related. The leaked balance sheet showed alarming numbers concerning the company's financial situation, with many illiquid altcoins and mainly locked FTT tokens. 
Moreover, the market for FTT tokens was fragile and only $1 million of selling pressure could significantly move the FTT price lower, as pointed out by Dylan Le Clair, a senior analyst. Knowing that Alameda was using the locked FTT tokens as loans collateral, they would be obliged to sell some of their assets to avoid facing margin calls and, eventually, assets' liquidation.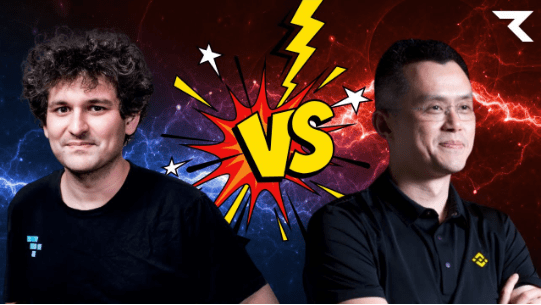 This information made for an interesting reading for CZ, who wasn't happy at all with how SBF was conducting his unethical competition. Later on, CZ posted a tweet on the blue bird platform which was going to shake the whole market. The tweet in question said: "Liquidating our FTT is just post-exit risk management, learning from LUNA. We gave support here, but we won't pretend to make love after divorce. We are not against anyone. But we won't support people who lobby against other industry players behind their backs. Onwards". 
The FUD then attained serious levels and many big crypto players began to short FTT tokens when Alameda Ceo Caroline Ellison tweeted:" @Cz_binance if you're looking to minimize the market impact on your FTT sales, Alameda will happily buy it all from you today at $22!" a tweet that confirmed the dangerous financial position Alameda, and so FTX were in. This is what caused the run on the bank when everyone rushed to withdraw their funds from FTX, as they feared the exchange wouldn't have enough liquidity to serve these withdrawals.
Sam Bankman-Fried aka SBF then stepped down from his position as FTX's CEO in the days following the withdrawals' freeze with FTX and more than 130 affiliated companies filing for bankruptcy. Many people hoped that it wouldn't come to this, with others hoping that they were going to get their funds back as Binance offered to buy the exchange, but it then rapidly backed out when the true financial situation of FTX was revealed.
SBF was then replaced by John Jay Ray III as FTX's CEO, the same person that was brought to oversee the winding down of the Enron scandal. The FTX platform was also hacked and around $ 1 billion began to be drained to external wallets — a breach that was believed to be an inside job.
Final thoughts
To conclude, you can clearly learn a valuable lesson from this major crypto event that has shaken the whole industry, bringing the markets down. Holding your cryptocurrency on centralized exchanges is not the best thing you can do, as you can never be 100% sure that your funds are safe.
Investing in a cold wallet, a physical electronic wallet that will allow you to store your cryptocurrencies in a safe untouchable place, will help you avoid these sad situations if they were to happen again. Don't forget to always stay informed about the latest news of the exchanges you are using, in addition to the cryptocurrencies you are holding and/or trading, as getting the news early has saved many FTX users from losing their funds. Before learning to do this, you need to know what to follow to understand the latest Crypto and NFT trends. Stay safe and DYOR!

Author: Sviatoslav Pinchuk, COO of TradeCrypto is a crypto journalist who simply bought some BTC for domestic needs in 2014 and then forgot about it till 2017. He got Etherium in 2017 by misclick and sold it in 2018 "just to try". After losing 1 Florida house on XEM in 2018, Sviatoslav finally decided to trade reasonably. He is one of the most analytical and data-driven traders in the crypto industry.