WHY IS FOREX THE BEST MARKET TO TRADE?
"HUMAN ARE ALWAYS STRIVING FOR THE BEST, AND WHEN IT COMES TO MAKING MONEY, EVERYONE WANTS TO GET THE BEST CONDITIONS, SUPERIOR PLATFORMS, AND, OF COURSE, TO ACQUIRE THING AT THE BEST MARKET PRICE ."
~Anonymous~
Millions of traders choose to trade Forex, as they have come to an understanding of why Forex is the best market to trade. These traders explore the potential of the online trading market, and seize all the possible opportunities available to them. So, why is Forex the best market to trade? There are many reasons, and we are going to explore all of them, but before we jump into it, let us first explore a brief history of the Forex market.
What is the Forex Market in 2020?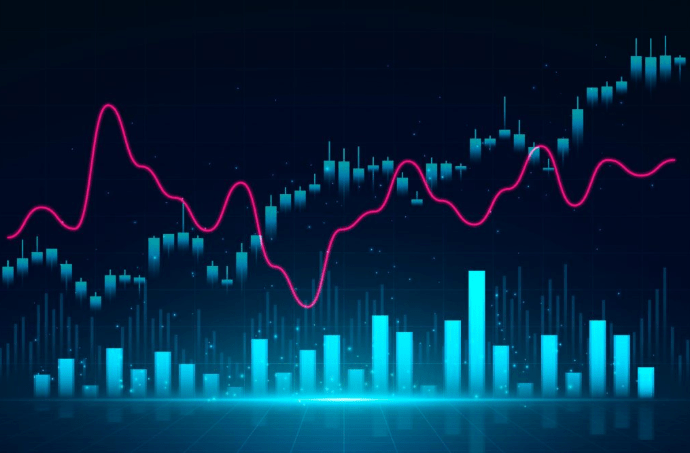 What is the Forex Market in 2020 ?
Forex, also known as the foreign exchange market (or FX), is the largest and the most liquid market in the world. Its retail part came with the development of the Internet. This enabled retail clients to trade Forex online via various trading platforms. Forex opened its doors to retail clients in the late 1990s. At this time, the first retail online brokers began their operations.
Forex, as a market had been functioning for decades before that, but it only accepted institutional clients. Currently there are trillions of US dollars traded daily on the Forex market, with retail clients contributing nearly 5% of the total volume, or around 250 billion US dollars in daily turnover. But why is the Forex market so large?
Large multinational trade companies, financial institutions, hedge funds, and lots of other companies require foreign currencies to operate their businesses. For those unaware, one currency is bought online for another currency, and this creates quite a reasonable flow of funds. In other words, Forex is the global marketplace for trading currencies.
Reasons Why Forex is the Best Market to Trade
Different traders have different reasons for choosing the Forex market. The truth is, Forex has a lot to offer for all types of traders, and there are plenty of reasons to trade Forex online. The main reasons why Forex is the top market to trade are explained in detail below. Not every point will be applicable to your needs, or your trading strategy, yet most traders define the following reasons as answers to the question of why Forex is the best market for trading online.
Volatility
How do traders make money online? The mechanics behind trading are rather simple. You are acquiring an asset for a favorable price, and you expect to get rid of this asset. The more volatile the market is, the more opportunities there are to acquire and get rid of the assets you have. As you may already understand, if the market is not moving, holding onto your capital in it makes little sense.
Volatility in the Forex market is great, and you can regularly expect to see a price move for around 50-100 pips on one of the major currency pairs on almost any day of the week. This amounts to a potential loss or gain of 500-1,000 USD, if one lot (or 100,000 currency units) is traded, and the quoted currency is USD. Traders always search for volatile markets and volatile instruments, this is why volatility is one of the main benefits of the Forex market.
Accessibility
While volatility is quite important and truly tells us why Forex is the best market to trade, we should never disregard accessibility. Even though Forex is volatile, and it is possible to catch lots of market moves, this market is more accessible than any other online trading market. Trading Forex online can be started with as little as 100 USD.
Compared with many other financial markets, there is a rather low trading capital requirement. What is also great about Forex market accessibility is that you can easily sign up for your trading account from your PC. Most retail Forex brokers operate online, and all you have to do to start trading with Forex is to register, submit your documents, and perform a deposit on your Forex trading account.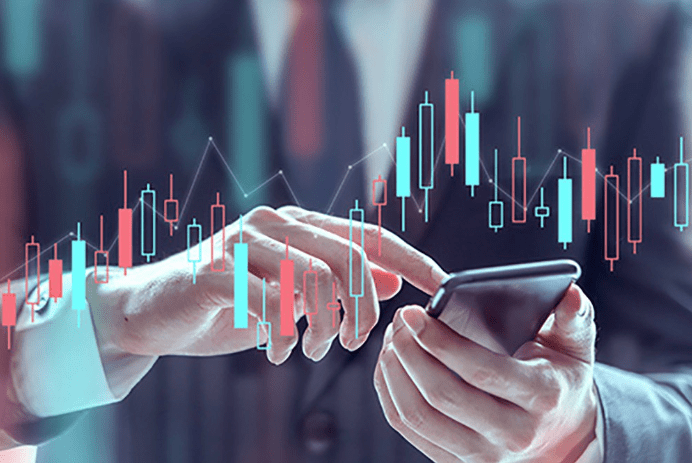 Even though accessibility does not really influence the quality of the market, it certainly provides a reason why Forex is the most interesting market to consider trading on. When it comes to inexperienced traders, Forex trading can be easily accessed via a free demo trading account, this way, you can start paper Forex trading within a matter of minutes.
Technology
Software advancements make our lives much easier, and the same is true with online trading. There are more and more Forex trading platforms appearing every year, and there are even more regular updates for established Forex trading software. Compared to many other online trading markets, technological advancements are definitely one of the reasons why Forex is one of the most potentially lucrative markets to trade on.
In addition to this, the retail Forex software industry is also enriched by third-party software providers, who supply various add-ons and plugins for the most common trading platforms, including MetaTrader 4 and MetaTrader 5. This is why Forex is an innovative way to trade online.
Possibilities

You probably know that the simple rule of trading is to buy low and sell high. In Forex, you can also sell assets without owning them – this is known as 'going short' (or short selling). Let's check out this possibility with an example. Let's suppose that you have 10,000 EUR on your account, and you want to trade with the USD/JPY currency pair. Without actually purchasing either USD or JPY, you can simply go short on this pair and sell Yen for Dollars, while your actual account balance is in EUR.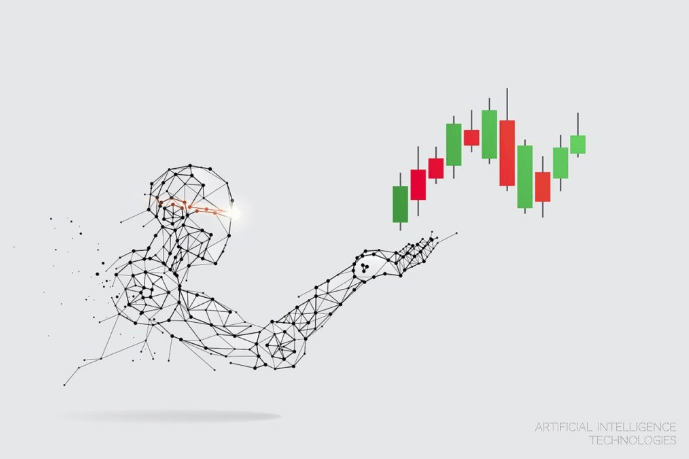 Such a feature tells us why Forex is a good market to trade. On top of this, you can trade Forex on a margin, which implies the use of leverage. With the help of this leverage, you can trade much bigger amounts than your deposit. This is simultaneously an advantage and a disadvantage at the same time, as your potential gain can be many times bigger than your deposit, but your potential loss can equally be much larger too.
Regulation
Forex trading is heavily monitored, and many Forex brokers are regulated by more than one authority. This demonstrates that Forex is one of the safest markets to trade, although this only applies to regulated brokers.
Trading With A Demo Account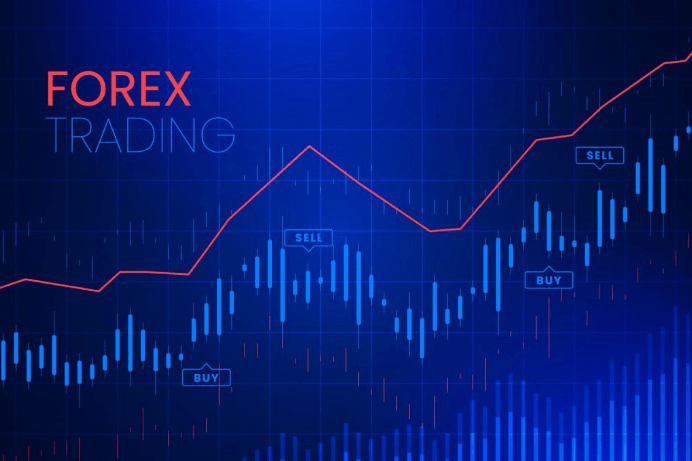 Trader's also have the ability to trade risk-free with a demo trading account. This means that traders can avoid putting their capital at risk, and they can choose when they wish to move to the live markets.
Bonuses and Promotions
Forex brokers create substantial trading volumes, due to the leverage they offer. This is why it is often possible to be rewarded with a certain deposit bonus when opening a Forex trading account. Why is Forex the most exciting market to trade? Because in addition to the bonuses you may receive, brokers also tend to offer a number of other incentives and promotions. NB! Please note that bonuses and incentives are not available for retail clients!
Growth
It takes time to master Forex trading, but once you have, a whole new world of opportunities opens up for you. You may become an account manager and start getting profits not only from your trading, but also as a commission for managing accounts.
Communities
Social networks become more and more popular every day, and as Forex is the largest market, it also has the largest amount of trading forums and trading networks. This way, you get to experience a whole community of Forex traders, making Forex the most social market to trade. As the retail market has been developing for nearly two decades, you can easily find lots of experts, contributors, educators, critics, and other members of the community in every possible language.
Education Materials
As Forex is the most accessible market to trade, there are many beginner traders opening trading accounts on a daily basis. To make sure that this group of people can trade efficiently, Forex brokers supply various materials to them, in order to enhance the knowledge of rookie traders.
Conditions
Trading conditions are vital for professional day traders. Spreads and commissions on this market are quite low, making this an attractive market to trade. In fact, quite often, it is possible to experience only one or two pips spread on this market. In addition to the spreads, the Forex infrastructure is well-developed, meaning that the execution of trades is much smoother and simpler. Trading Forex is an exciting, interesting, and educational process. Not only does it provide you with an opportunity to make trades online, but it also educates you on worldwide events.
About ACM MARKETS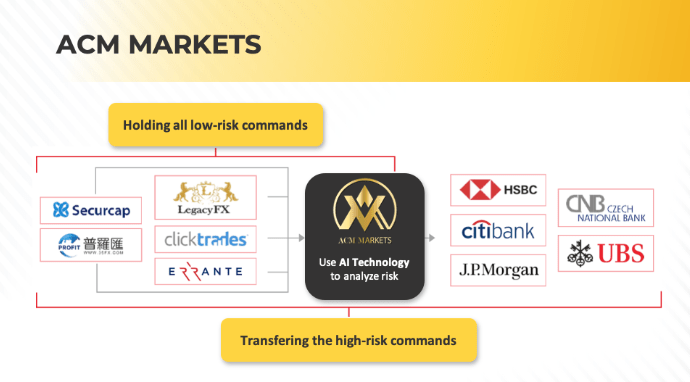 ACM Capital Holdings is a corporation with more than 20 years of experience in Forex trading, and currently manages capital and assets with a total value of 9.68 billion USD. In 2018, ACM Capital Holdings officially established ACM Markets Investment Fund, marking a new milestone in the field of Forex trading. ACM Markets roles including:
Providing liquidity in the field of Foreign Exchange securities, stocks etc, (Liquidity Services Provider). Since then earn huge profits from this market.
As an intermediary, connecting brokers with world banks to support liquidity services.
Our mission is to provide brokers with liquidity data services between different banks, getting the best prices for liquidity.
ACM Market is an organization, created to benefit FOREX traders, through a variety of solutions, included but not limit to:
Buy signals from our market analysts
Participate in depositing of assets and sharing profits with ACM Markets
Purchasing supportive technology for trader
And much more.
To learn more about ACM Markets, please visit:
Facebook: https://bit.ly/ACM-MARKETS
Telegram Group: http://t.me/acmmarkets
Telegram Channel: https://t.me/acmmarketschannel
Youtube: https://bit.ly/acm-markets