Where Can You Actually Spend Bitcoin?
Lots of people enjoy the challenge of investing their money wisely into various cryptocurrencies, with Bitcoin being, by far, the most popular choice. However, whilst Bitcoin is proving a valuable asset to many investment portfolios, is there anywhere you can actually spend it? Although some providers have been a little slow on the uptake, Bitcoin is gradually being accepted by more and more vendors. We've collated all of the information on some of the most famous companies accepting Bitcoin as a payment method today.
Online Gaming Providers
Online games providers were one of the first sectors to catch on to bitcoin's purchasing power. Twitch, owned by Amazon accepts bitcoin along with several other cryptocurrencies as payment methods. The company live-streams gamers for their fans to follow and bitcoin can be used to subscribe to a gamer's channel, as well as gift that subscription to other users, or even buy Twitch's own currency 'Bits' to send to their favourite content creators. Twitch isn't the only games provider to accept bitcoin though, the iGaming industry is hot on its heels.
There are now hundreds of options for those looking for a bitcoin casino, with progressively more and more operators adding the cryptocurrency as a payment option. Vegas Slots Online has compiled a list of all of the casinos currently accepting bitcoin in the UK and there are a lot. They review them all independently for safety and security, ensuring that your cryptocurrency is kept safe throughout all transactions. Of course, the majority of them also accept traditional currency, so you can try them out without breaking into your bitcoin investment.
Fast Food Joints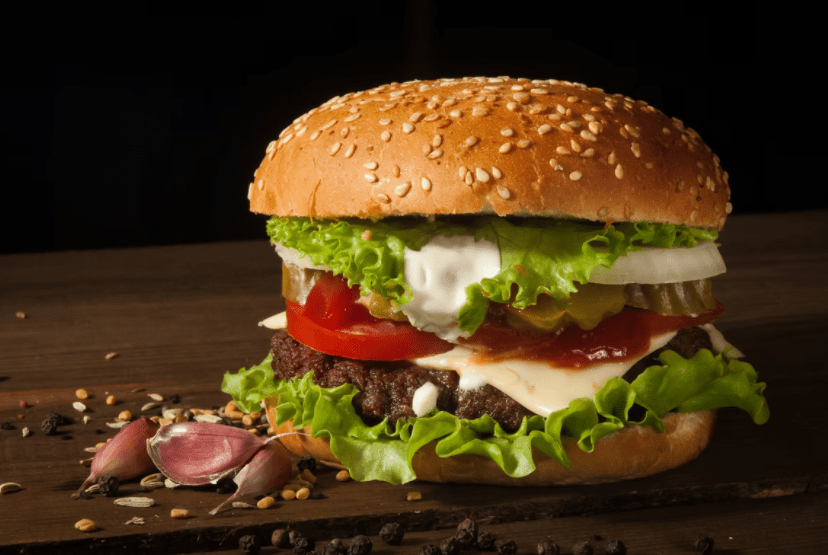 Caption: Burger King might seem like an unusual outlet, but bitcoin is helping to counteract the effects of a fluctuating local currency
What with the sky-rocketing value of Bitcoin, fast food providers might be a surprising place to think you can pay with bitcoin. However, Burger King outlets in Venezuela have been doing just that. Earlier in the year they announced that they were going into business with Cryptobuyer to allow customers to purchase fast food using Bitcoin. What with the average burger costing under $5, it will be a very small fraction of a bitcoin that they'll be accepting, but every step towards mainstream use is a positive. As well as bitcoin, users can also pay with Ethereum, Litecoin, Dash and Tether. Venezuela is streaks ahead of other countries in accepting payments in this way, with fried chicken giant KFC announcing the Bitcoin Bucket that allowed users to purchase it through BitPay. It was later followed by Subway and Pizza Hut, all making payments possible in the cryptocurrency, and all in Venezuela only. This is in part down to the large fluctuations in the value of Venezuelan currency, meaning that for global organisations, it made more sense to accept payment in a more stable currency, such as bitcoin.
Sports Teams
Sports teams and sporting events are exactly the kind of businesses that should be accepting bitcoin as payment. The Miami Dolphins, of American football fame were the first to blaze the trail. They allowed fans to pay with bitcoin and Litecoin when entering their charity raffle, donating 50% of the proceeds to charitable causes. Alongside them, the Dallas Mavericks, a professional basketball team have also started accepting bitcoin payments through the ever popular BitPay method. Fans can use the currency to buy game tickets, as well as official merchandise. The final sporting team on this list is Benfica, a football club from the capital city of Portugal, Lisbon. Just like the Dallas Mavericks they accept bitcoin payments for tickets and merchandise. An honourable mention also goes to the San Jose California football team, who although a lot smaller than these major league teams have also embraced cryptocurrency to sell their game tickets.
Flight Companies
The final sector where a lot of companies are adopting cryptocurrency payments is the travel sector. First on the list is huge proponent of bitcoin, Richard Branson, with his company Virgin Galactic. Although most of us won't be able to afford it, Branson is offering us the chance to travel to space and pay for it using bitcoin. In terms of players on the list that are likely to be accepting payment in whole denominations of the currency, Virgin Galactic is one of the most likely.
If space travel is a little out of your budget, then you can still pay to get up pretty high with the following air travel companies. Norwegian Air Shuttle is the largest airline in Scandinavia and has made a contract with CoinDesk to allow customers to pay using various cryptocurrencies. Blockchain technology has also been helping them speed up the booking and refunds process. A company taking it one further still are Alternative Airlines, who are allowing users to search for flights to book exclusively in cryptocurrencies, with bitcoin very much taking centre stage. Travala also works on a similar premise, but allows the booking of hotels and rental cars too.