The Future Of Crypto: What Is Set To Change?
As it stands, cryptocurrency has become a popular form of investment for many as it provides a secure way of making transactions. But as this Fintech technology begins to be incorporated into a number of business models, this could be the future of all payments within the next 10 years. In this article, we will be looking at the future of Crypto and what is changing in 2020 and beyond.
Proof Of Stake Vs Proof- Of- Work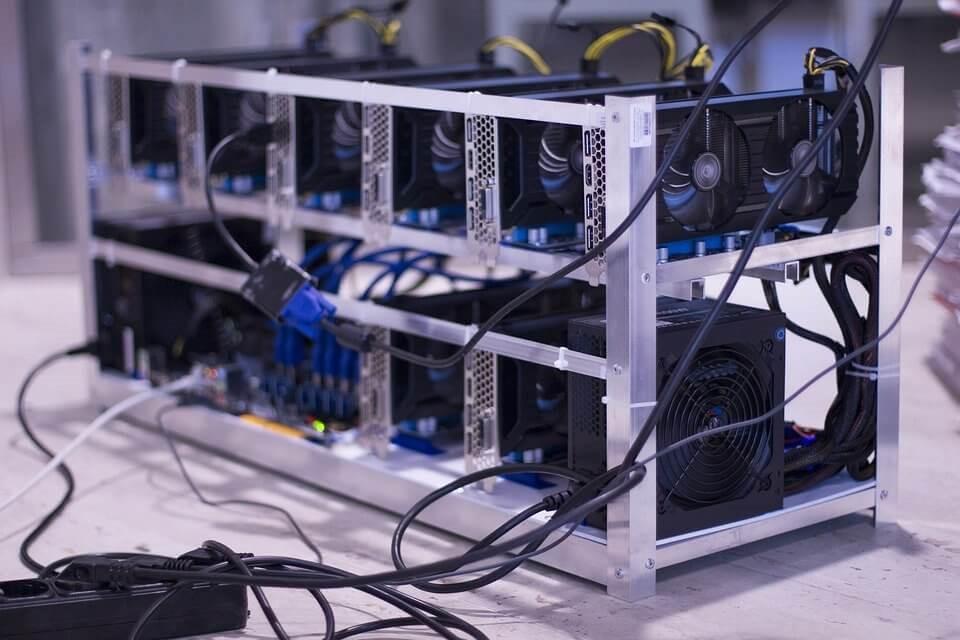 When Bitcoin was originally created there was a system put in place that was set with the aim to verify each transaction without the need for a third-party application. This was the use of the Proof- Of- Work system. This network made sure that each investment was valid and that funds where not being spent twice. However, this has since changed.With a vast amount of electricity needed to run the network and a limited number of transactions being processed at once. This has since lead to many cryptocurrencies using a
Point-Of-Stake system
. This works slightly differently than the POW system as the mining power is given to the miner that holds the most coins. This way the POS miner is only mining a percentage of the transactions that are the same as the ownership stake. So, someone that owns 5% of Bitcoin available will only be able to mine 5% of blocks. This, therefore, helps to eliminate the chance of a hack and make the system more secure. One of the most recent online currencies to do this was Ethereum, allowing for a modernised network that works every time.
Crypto Use Within The Gambling Industry
In addition to the alternative software, there are also a number of other uses for cryptocurrencies, particularly in the world of online gambling. With many using cryptocurrency to buy and trade, there are others that are other gambling online using Bitcoin. With crypt poker becoming a popular form of gaming as it not only opens up to wider audiences, but it allows for more secure online deposits during a game. In addition to this, each transaction is made quickly allowing for winnings to be collected within a few minutes. Though this is only in the early stages, this is set to become highly popular in 2020 with many looking to win jackpots online.
Blockchain Becomes Widely Accepted By Banks
Though many that are in traditional banks are hesitant to move into the world of digital currency, there are some that are beginning to acknowledge their popularity. With IBM, Citi, CLS and Barclays forming a partnership to launch a blockchain app store for banks, this has kickstarted the future of Cryptocurrency becoming widely accepted as a currency. In addition to this, there are also a number of start-ups that are taking advantage of digital currencies as an alternative too traditional banking. This is in part down to security as well as the internet making this form of currency more accessible.
Furthering The Ability To Pay For Items
In addition to this, the popularity of Blockchain is increasing, this, therefore, means that a number of institutions are now allowing for payment to be made through Bitcoin and other online currencies allowing them to be used for much more than just cryptocurrency trading as they are at the moment. This change is set to open up cryptocurrency to a wider audience and help to maintain a sense of online security.  One of the biggest international companies that is now accepting cryptocurrency is Microsoft. This allows users on both PC and Xbox platforms to purchase from the game store with this currency. Additionally, there is also the option to purchase items on Etsy. However, there are a number of retailers on Etsy that will not accept bitcoin, therefore it is important to check this beforehand to ensure you are able to spend your Bitcoin on the platform.
As of July 2017, other companies such as Lush now accept Cryptocurrency. Though this is only online, the increased use of currencies such as this will soon begin to expand into a number of other businesses and stores. This is of a benefit to users of these digital currencies as they will soon be able to shop online and in-store with cryptocurrency. This is beneficial for the Fintech industry as a whole as there is a vast majority of the market that are not banking with traditional methods. With online stores using these currencies, they are then able to open up their products and services to wider audiences, this will, therefore, benefit small businesses in particular as they are able to drive sales and maintain a healthy customer acquisition rate. Additionally, blockchain technology can also store each transaction and process it accordingly, this will then help to increase efficiency and grow the business whilst providing multiple transaction methods.
Whether you are looking to run your business using Bitcoin as a payment method, or you are an investor looking to monitor the future of cryptocurrencies in the current market, there are a number of ways that this industry is set to change in 2020. Will you be investing?