THE FACTORS OF TRUSTINVESTMENT'S IMPRESSIVE SUCCESS
Trustinvestment is an investment project focusing on crypto currency mining which is operated by clean and cheap power generated by solar power plants using an overwhelming device known as ASIC, which is used to mine Bitcoin and coins of high profitability. At the same time, Trustinvestment utilizes BOT and artificial intelligence to increase its investmentcapital value.
Starting deployment of our project in May 2019, it aim to be the world's leading virtual currency service operator on multi-algorithm cloud platform. Trustinvestment is an autonomous mining solution focusing on alternative energy sources, which is proposed to be extend to the global community. Technology developed by us represents solar energy exploitation clusters – module maintenance demand, mobility, flexibility, low maintenance cost, closed systems designed for optimal mining speed.
In May 2019, Trustinvestment entered into a contract for supply of solar energy technology and equipment with Lyon Group, one of the most famous corporations in Australia. It always aim at the best solution from leading suppliers in the world.
In this article we'll sum up the factors that make Trust Project success impressive.
1. Trustinvestment flexible strategy
Trustinvestment flexible strategy is based on the following 3 main technologies: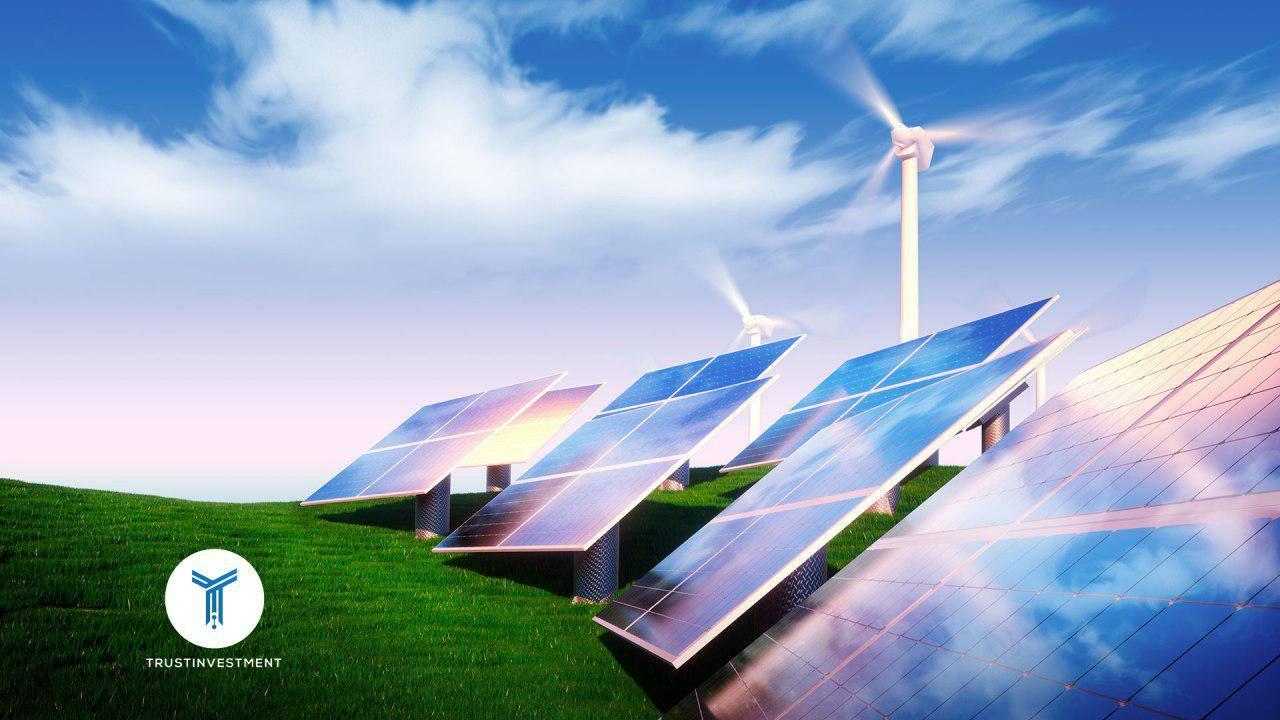 Green Energy
We produce renewable green energy using solar power and CSP with heat storage for our 24/7 operation.
ASIC, a new technology
Green energy and new ASIC board employing immersion cooling technology for high profitability
Artificial intelligence science
The automatical trading intelligence machinery
2. Trustinvestment Core Team
They bring together qualified people to form their development team. Their team of experts has extensive knowledge of the cryptocurrency, specializing in building the most effective and reliable virtual currency mining facilities.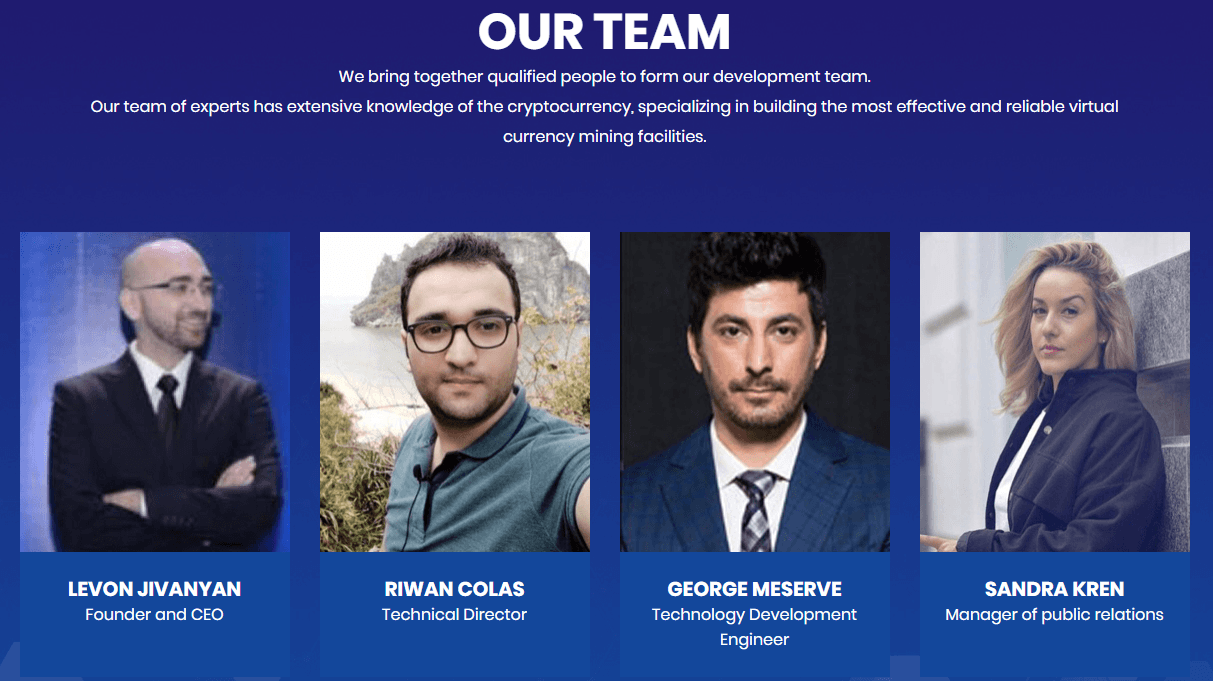 LEVON JIVANYAN – Founder and CEO
LevonJivanyan was previously a co-founder of Nasdaq International Solar, Vivopower International PLC. He joined the TrustInvestment group in February 2018 and played an important role in shaping the strategy and vision of TrustInvestment. Levon is well versed in the inner workings of security protocols such as Cryptonote, Mimblewimble, Coinjoin, zkSNARKs and Zerocoin that offer notes, discussions and seminars around the world at conferences such as Beyond Blocks, Blockshow, Distribution and Bitcoin to understand for people who enthusiast cryptocurrency around the world.
Levon is also a strong supporter of online privacy and finance for more than ten years. Moreover, he founded one of Eastern Europe's leading VPN companies in 2007 and is one of the first merchants in Switzerland to accept cryptocurrency.
RIWAN COLAS – Technical Director
Mr. Rizwan is an advisor, investor and technical director at TrustInvestment. Mr. Rizwan is also the director of Play Labs @MIT and is conducting his research at MIT media lab. Mr. Rizwan is an early investor in cryptocurrency companies and blockchain, including Ripio/BitPagos, CoinMkt, Bex.io and has been operating with BitAngels since 2013. Mr. Rizwan is a co-author of a number of crypto related articles including Online Auto Auctions for transactions via Bitcoin Transaction counters (2015) and creating systems peer system to buy and sell Bitcoin online (2013) and is the designer of Bitcoin Bazaar, one of the first peer-to-peer mobile applications for individuals who trade bitcoin. Mr. Rizwan received a Bachelor of Computer Science Degree at Stanford University.
GEORGE MESERVE – Technology Development Engineer
George has 17 years of experience in C++ and has worked for reputable companies like Deutsche Bank, where he works on an algorithmic trading platform and a flexible FX risk calculator. His technology repositories include C++11, C++14, Boost, STL, PostgreSQL and Linux. Over the past time, George also has experience in establishing crypto mining activities. As a person involved in software development for foreign exchange, stock markets and algorithmic transactions, George is very interested in fintech and especially cryptocurrency where he believes to form a new market and free economy. In that direction, he strongly believes in the need for security mechanisms on the blockchain.
BENJAMIN KAPOOR – Blockchain & ICO expert
With more than twelve years of experience in project management and business analysis and more than three experiences in deploying ICO, electronic money, ethereum, bitcoin, hyper ledger, ADA, consensus protocol and technology Distributed / shared ledger. He has also obtained various industry certifications such as PMP, CBAP, ITIL, PSM1& CSM. He has worked for various bank conversion projects, such as unsustainable and interrupted, initiated in many areas such as Retail Banking, cash management, general payment management, corporate banking, asset management, electronic finance and local and international payment systems.
SANDRA KREN – Manager Of Public Relations
She is a multi-lingual communication expert with over 15 years of leadership tenure in six countries in the corporate and entrepreneurial environment. She held top positions at Metro C & C in Russia, a comprehensive advertising company in China, an international NGO for development in Switzerland. She produced a series of great lectures at Berlin's Humboldt University with heads of state and the EU government, and energy project area sustainability of the Germany's Ministry of Development in Central Asia. Her majors include branding, general PR and political PR, and press communications. She studied in the United States, Germany and Switzerland and was granted a diploma in Marketing and Doctorate in Political Science.
3. Trust Partner
Trustinvestment has many big partners like First Solar, Lyon Group, Bitfury,…
3.1 First Solar, Inc.
First Solar, Inc. is an American photovoltaic anufacturer of rigid thin film modules, or solar panels, and a provider of utility-scale PV power plants and supporting services that include finance, construction, maintenance and end-of-life panel recycling. First Solar uses cadmium telluride (CdTe) as a semiconductor to produce CdTe-panels, that are able to compete with conventional crystalline silicon technology.  In 2009, First Solar became the first solar panel manufacturing company to lower its manufacturing cost to $1 per watt and produced CdTe-panels with an efficiency of about 14 percent at a reported cost of 59 cents per watt in 2013.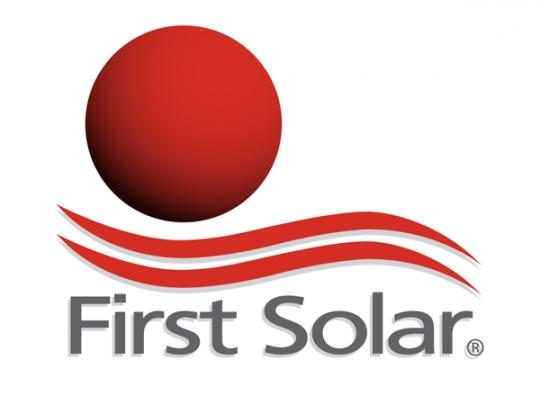 3.2 Lyon Group
In May 2019, TrustInvestment signed a contract to supply solar technology and equipment with one of Australia's most famous corporations, Lyon Group.
Lyon is a global leader in the creation and funding of large-scale infrastructure projects. Lyon is developing Australia's biggest, most advanced pipeline of integrated large-scale solar PV and battery storage projects. Their solar storage plants take advantage of the wide range of functions and services that battery storage offers – in its own right and when integrated with renewable generation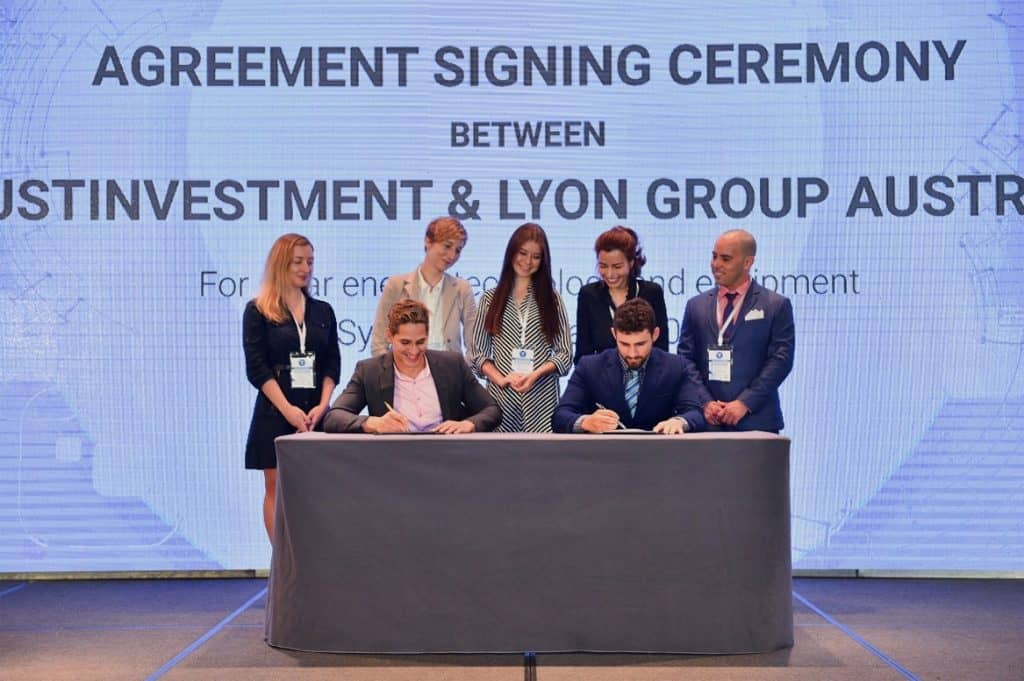 3.3 Bitfury
Bitfury is an enterprise that develops and produces software and hardware on the Bitcoin Blockchain platform, including cryptocurrency mining. Bitfury was founded in 2011 by Valery Vavilov, headquartered in Amsterdam, the Netherlands. Bitfury employs 700 people in 15 countries and operates five data centers in Iceland, Canada, Georgia and Norway. In 2018, with $500 million in revenue, this European startup is valued at over one billion and will consider an IPO within the next two years.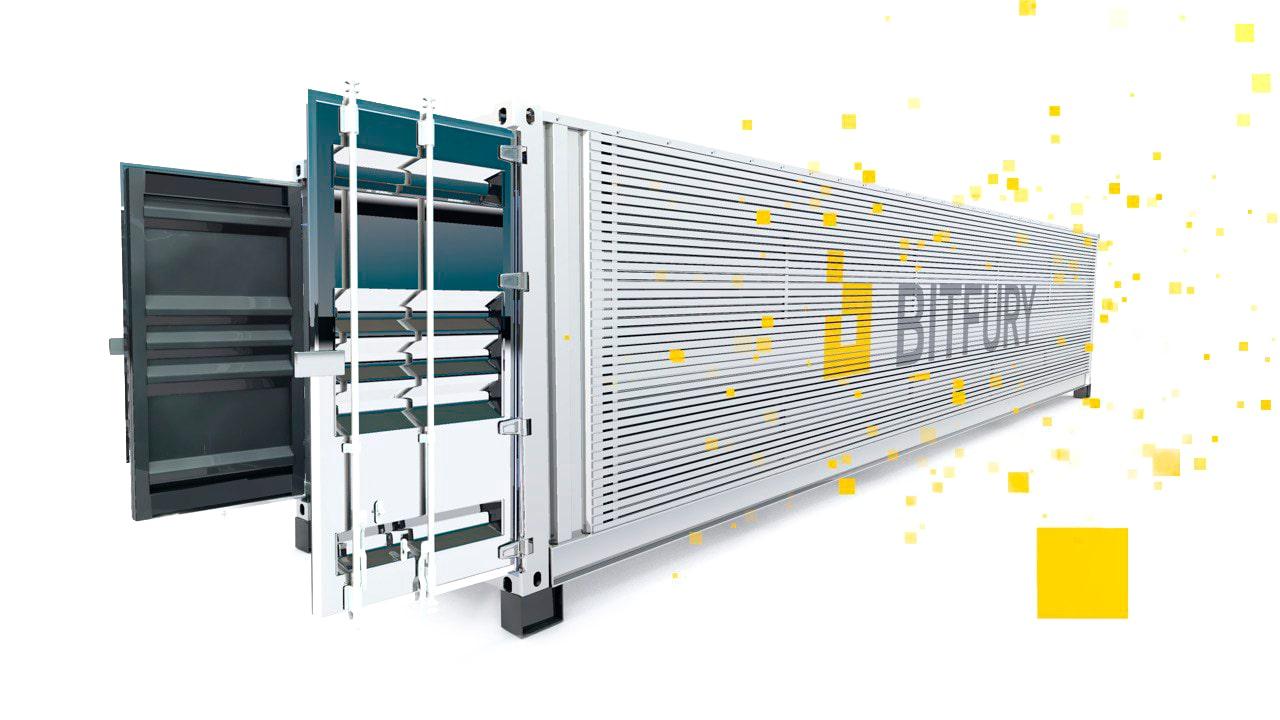 4. The investment policy of the Trustinvestment
With an investment of $ 100 to $ 100,000, you will be withdrawn at any time, if withdrawing before the deadline will receive 90% of the capital. The interest rate corresponding to the term of specific investment packages is as follows:
3 months: interest rate of 8% / month
6 months: 10% interest / month (Bonus 5000 Trustcoin for investment from $ 5000)
9 months: 12% interest / month (Bonus 10,000 Trustcoin for investment from $ 5000)
12 months: 15% interest / month (Bonus 20,000 Trustcoin for investment from $ 5000)
About policies for referrals:
Referrals do not need investment
You will receive 40% daily profit of subscribers
Receive an additional 10% profit if the account maintains 10,000 trust or more
Profit will be paid daily by ETH or Trustcoin
This is an attractive investment opportunity with one of the 10 most potential coin projects in 2019. This information will help your assets grow dramatically if you get this opportunity.
Don't miss this rare opportunity with a new coin, the trend of 2019 – 2020. Success comes only when you are prepared and seize the opportunity.
Investors can contact us directly or join information channels to update the market and get our best support.