The Deep Bond between Blockchain and Casinos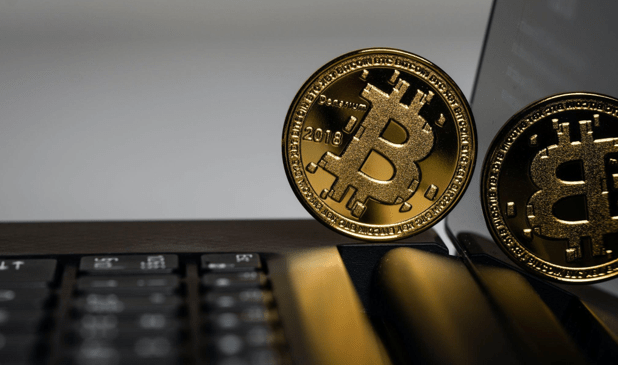 Bitcoin survived and thrived for more than a decade, inspiring many projects and offering many solutions to problems that seemed too hard to solve.
In the last years, Bitcoin and its technology quickly gained momentum.
When discussing the modern gambling industry, you'll have a hard time avoiding mentions of blockchain. It's only natural. How did this technology become a pillar for the gambling market, and what does it entail for the average player? That's what we're set to explore in the article below.
How did Bitcoin infiltrate the gambling market?
Since Bitcoin emerged in 2008 as the world's first digital currency, it was only a matter of time before this technology seeped into the gambling industry.
One of the first projects to merge Bitcoin with a popular game of chance was Satoshi Dice. The platform featured a simple dice game powered by blockchain. They had a few different wallet addresses on display and their respective payout and likelihood of winning.
Bitcoin's onset
Players got to send money to one of those addresses, and if they won, they received their winnings right back. Their trade volumes were utterly transparent, and any user could easily see every transaction recorded by those addresses.
At that point, they were the largest Bitcoin transactor globally, and more and more people became intrigued by the whole concept. It wasn't long before their success went noticed. As a result, more rudimentary gambling products appeared using the same model.
The first casinos to welcome Bitcoin as a peer
A few years needed to pass before a complete casino package took advantage of this technology. Cloudbet and mBitCasino launched in 2013 and 2014, respectively. They accepted cryptocurrencies and fiat money and offered limited collections of casino games and sports betting markets.
Bitcoin going mainstream
Vera&John, a large online casino based in Malta, started to accept payments in Bitcoin, which they would immediately convert to Euros. The catch? This operator was fully licensed and regulated, making Bitcoin's credibility soar.
Vera&John's success encouraged several other operators to list Bitcoin as an accepted currency, and, after a while, we've seen Ethereum, Litecoin, and other similar currencies listed on reputable online casinos.
How is blockchain changing the online gambling industry?
This merger was a dream come true for long-time crypto enthusiasts. Yet, at the time, it was still hard to predict how impactful this overlap would be. The consensus has always been that more online casinos accepting Bitcoin meant more practical use cases and a faster adoption rate, as a result.
But this was only the beginning. As casinos saw past Bitcoin as a currency alone, they started to integrate the underlying technology into more and more products. And the results have been outstanding.
New Online Casinos and blockchain technology in the future
There are many reasons for new operators to support crypto transactions: transparency, popularity, and security. However, casinos that want to adopt cryptocurrency payments in the UK need to prove the legitimacy of the sources of such funds before applying for a gambling license from the UKGC.
This ultimately translates to increased identity verification procedures and safer transactions.
Security
Several factors can decide whether an online casino that offers cryptocurrency transactions is safe to play at. These include transparent policies and proof that player deposits are kept separate from the casino's funds, but the most important factor will remain their license.
Well-established, licensed casinos will always put their players' safety first. And it's those casinos that currently use blockchain technology for the following benefits.
Increased privacy
Blockchain transactions are fascinating in that they don't allow any kind of information tampering, yet they retain a level of anonymity you can't find anywhere else.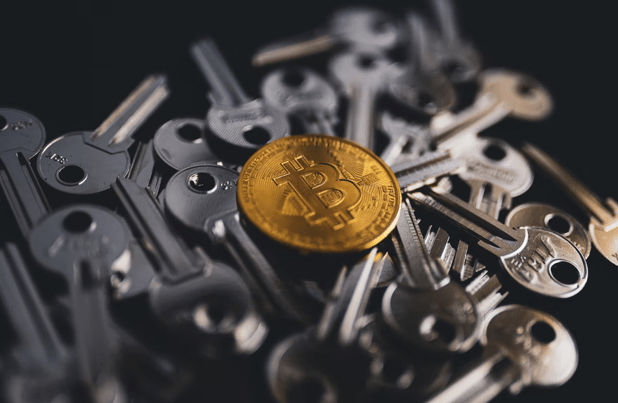 Know your customer policies
Players can now access gambling products without going through rigorous KYC processes, which means they get to keep their sensitive information safe from prying eyes.
Reputable wallet providers go through the identification process, which lowers the risk of fraud and money laundering, so that's one thing casino operators don't have to worry about anymore.
Beyond that, any user is nothing more than a public key on the blockchain. The days when we reluctantly sent pictures of our ID cards, home addresses, or banking information seem to be behind us.
Elevated guarantee of fairness
Back in the '90s, before online payments became widely popular, many people were still wary of filling in their card details on the internet. Fast-forward a couple of decades, and no one questions the security of online transactions anymore.
The first online casino made its appearance during the same period. Since then, the industry has gone through tremendous growth.
However, many online casinos still reside in ambiguous legislative frameworks, as regulatory bodies took a while to catch up with the trend.
Your data can't be tampered with
Luckily, blockchain solves all of those issues and then some. Any data block registered onto a blockchain is there to stay. Or, at least, until we can all buy reliable quantum computers for personal use.
For players, this means that all of their funds, deposited or won, are safe and easily accessible at any point. Moreover, the high level of transparency ensures that anyone can check the validity of claims made by a casino. Blockchain makes game rigging impossible, so players can finally enjoy a worry-free gaming experience.
No third parties
It's safe to say that fewer people resort to banks. Especially in the gambling industry, dealing with most banks meant slow deposits and withdrawals, surveillance, and excessive taxes and commissions.
Since cryptocurrencies are entirely decentralized, transactions involving them happen directly between the player and the casino. Players keep full agency over their funds and deposit or withdraw money almost instantaneously.
No overhead fees
Blockchain fees deserve a much bigger debate, but plenty of currencies offer low or even no fees for transactions. Plus, since no banking entity is thrown into the mix, measures of fund arrest become impossible.
Lastly, the days when banks could address you regarding your gambling are a thing of the past since your activity will only be recorded on the blockchain.
Nonetheless, you may ask:
How are these changes affecting the operators?
What is the casinos' stance on this emerging technology?
How do they view the future under the reign of Bitcoin?
Blockchain doesn't only benefit the players. The operators have countless use cases for this technology, which would create a safer, more transparent, and even more profitable space.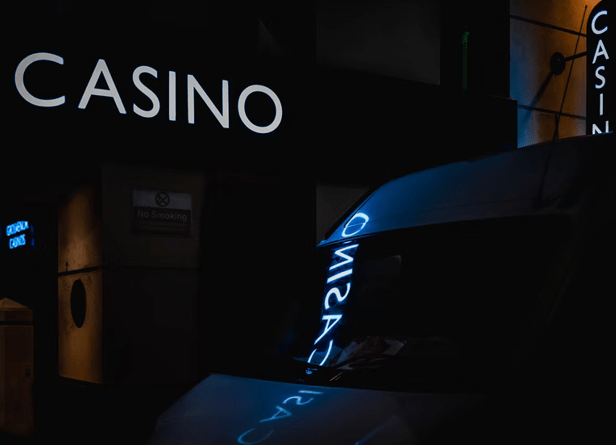 What do casinos win with Blockchain?
From an online casino's standpoint, here are some of the most notable changes blockchain is bringing to the table:
Blockchain transactions are non-reversible, which lowers the chances of fraud or non-payment.
Blockchain offers lower overhead fees.
Players won't necessarily need accounts, meaning that operators can reduce costs for managing, verifying, and protecting users' data and funds.
Blockchain dismantles unfair practices between operators and affiliates. Complete transparency ensures both parties receive their fair share under a self-governing protocol.
The downsides?
Let us not forget that this emerging technology could also affect operators negatively. Here are some examples:
Cryptocurrencies are highly volatile, which means that some profits could be subjected to substantial changes in value, as long as earnings aren't immediately exchanged for stable coins or fiat.
Blockchain technology could make several responsible gambling measures harder to implement or easier to bypass. As more and more casinos begin accepting cryptocurrencies, they will need new, innovative ways to avoid public health risks and maintain their business in a morally sound area.
Takeaway
It's safe to say that blockchain is used extensively for gambling products in modern times.
Both industries progress at lightning speed, and their futures seem to be forever intertwined.
Seasoned crypto traders know that you can't predict the market. Similarly, it's almost impossible to imagine what the future holds for these industries, seamlessly working together. One thing is certain: no matter how many obstacles they'll face along the way, they share a final destination.