STO Marketing Agency: Stay on Top of Your Marketing Game
Security tokens are big, and a lot of people agree with me on this.
Check out the video below about the different views people have on security tokens.
Statistics show that 2018 might be the year of STOs, and if the same statistics are to be relied upon, then 2019 is set to be even bigger.
With bigger things comes more responsibilities, which in this case, is competition. Today, competition around STOs is starting to gain momentum. In fact, with each dawn comes a new token.
The pressure, as expected, has forced companies to devise ways of marketing their tokens to make them stand out in crowded exchanges.
But don't get this twisted – competition is the mother of quality. I agree that with more competition comes better quality and the vice versa is also sadly true. Of course, "quality" in this case means returns on investment, the intended purpose of a token, and much more.
You can choose to devise a strategy that will help you navigate what will soon turn out to be a more "tightened competition", or you could identify a good STO marketing agency to help you market your security token the best way possible.
Whichever way you choose to go, you will need a strategist to help you expose your project to your target audience.
We understand that identifying the right STO marketing agency for your company can be quite daunting, especially when you're not in a position to physically make an appearance in their offices.
Lucky for you, in this article, I will identify 10 marketing agencies you should consider when looking to market your STO.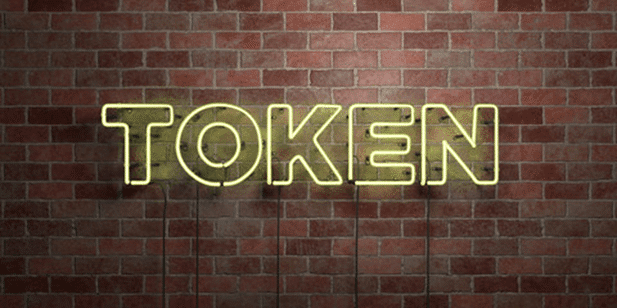 Top 10 STO Marketing Agencies
This is a blockchain-based STO marketing agency that specializes in catering for the needs of the crypto users. The agency assists companies in reviewing their business models enabling them to operate competitively within the blockchain ecosystem. For more information about their marketing solutions, be sure to check out their website.
Searched is a security token offering marketing agency aimed at closing the gap between web development and content marketing in the cryptocurrency space. The agency was developed by a team of entrepreneurs with adequate experience of growing startups from the ground up. The firm is made up of a team of SEO writers and digital marketers who have a wealth of experience in ICO marketing, token marketing, as well as crypto assets.
This is a crypto marketing agency based in Seoul, South Korea. Our research revealed that this agency is among the top 5 firms in South Korea; they offer ICO marketing, token marketing, release publications, SNS marketing, PR marketing, community management marketing, as well as influencer marketing. The company has managed to help fund over 30 crypto projects and mainly focuses on data-driven marketing to conduct any campaign or branding. Since its launch two years ago, the firm has helped businesses secure over $67 million in funding.
Argon is an investment bank, and it focuses majorly on digital financing. With vast experience in the cryptocurrency ecosystem, the firm provides advisory services relating to technology, finance, and token placement to individuals or organizations looking to acquire debt, investors, or undiluted capital. The company also develops solutions such as security tokens for various companies using smart contracts on the Ethereum blockchain. The smart contracts are operated through Tokenhub.com, a digital placement and brokerage tool. Besides marketing, the company is in the process of developing its first cryptocurrency exchange to provide an all-in-one platform for marketing and trading digital assets.
ICOBOX offers digital marketing services to companies in the crypto space. So far, this is the first and the biggest millennial Business Facilitator and Blockchain Growth Promoter for businesses that wish to offer their products using an ICO crowdsale.
X10 is one of the fastest crypto assets marketing agency. The firm specializes in helping in marketing as well as community management agencies in the cryptocurrency sector. X10 has assisted a number of enterprises to tokenize their securities to enable them to achieve their ICO objectives over time. In addition, the core members of the agency have participated in a number of ICO projects before embarking on helping other businesses.
TokenAsia is an agency that boasts of some of the best minds in the tech space. On top of tech marketing and consultancy, the company offers a full-stack and a highly customizable platform for selling tokens. TokenAsia focuses on launching a detailed crowdfunding campaign through promotional media targeted at establishing a community of influencers and investors.
AmaZix is a group of highly experienced professionals who offer turnkey services to blockchain-based projects. The agency believes in leveraging on a strong community, marketing strategy, and partnerships to enable businesses to succeed in whatever product they wish to sell. These are the key pillars of their marketing strategy.
This is a UK-registered agency with its wings in Moldova and Macedonia. The company offers full ICO services marketing, having participated in marketing campaigns that raised over $270 million to date. Its support is available in multiple languages including English, German, French, Korean, Japanese, Chinese, among other languages.
This is one of the most reputable STO marketing agencies in existence today. The firm boasts of a collection funding of over $200 million, 40+ investor meetups, and experience of handling over 50 projects ever since they opened their doors to the world in 2017. Priority Token offers marketing and technical support, and investment consulting to both crypto and non-crypto companies.
Conclusion
I hope you learned a thing or two about choosing an STO marketing agency for your digital assets. At the end of the day, it's more about the strategy that your marketing partner will help you implement and not necessarily the agency you choose.
Be sure to do background checks on agencies you wish to engage with for your marketing needs; you don't want to end up wasting a perfectly established security token with a 1-star marketing strategy.
Good luck!