Reasons Why People Struggle to Earn Money Online
Many people are drawn to the prospect of earning money on the internet. After all, it is filled with endless opportunities and possibilities. However, they make the mistake of having a 'get rich quick' mindset. This mindset serves as one of the biggest obstacles to earning money online.
The truth about earning money online consistently for the long run is that it is just as difficult as making money offline. It requires discipline, patience, and passion. Opportunities don't always equate to success. It is important to know how to identify and utilize them rightly. So, if you are wondering why so many people struggle to earn money online, here are some main reasons why:
The Isolation Doesn't Serve Them Well
When you decide to work from home and earn money by working on your laptop or computer, you must be prepared to face long hours of hard work. Many people tend to get burned out quickly and lose hope because of the sense of isolation they feel working all by themselves.
This isolation can have a serious impact on one's productivity. Hence, it is important to keep making changes in one's work lifestyle and find healthy places to work in. You can work in the café, or in a co-working space where you can make some friends. You may also run into people whose skillsets may serve you well.
Lack of Entrepreneurial Spirit
When you decide to earn money online, you become your own boss. This is something that many people struggle with. They tend to get bogged down with anxiety or do not have a clear roadmap for themselves. Hence, their stream of revenue generation becomes fairly inconsistent. Ideally, you will want to have certain expertise in the area where you wish to earn money online and work in office settings with colleagues to instill a sense of order and discipline before you decide to earn money online.
Poor Networking
When it comes to earning money online, networking has to be one of the most important things you can do. It opens you up to a plethora of opportunities and can give you a sense of security about the future. Whether you are a content writer or a developer, you need to interact with as many people in your niche as possible.
You can join online communities and discussion forums to get started. Networking also helps increase your skills significantly. You can also consider looking up local meetups for people in your area of expertise. It can help you feel less alone in your journey.
You Haven't Made Past the Beginner Stage Yet
Anyone who starts earning money online has to go through a phase of not finding enough work easily. This is because you are still in the stage of building your portfolio and establishing yourself as a reliable service provider. Perhaps you don't have enough samples to offer to potential clients. The competition can be quite cutthroat on the internet. Hence, you are in the stage where you are forming enough reasons for potential clients to choose you.
Remember not to be discouraged at this point. There is no telling how long or short this stage can be for you. Make sure that you have a positive attitude and treat this stage as a necessary rite of passage.
Lack of Knowledge and Skills
Haste is one of the biggest reasons why so many people fail to utilize online opportunities. It leads them to turn their backs on their opportunities eventually and walk away. For instance, many people start online trading with the desire to earn loads of money in a short span. They end up suffering as a result.
However, what's required of them is to spend a good amount of time mastering the basics of the stock market. They will need to practice their trading skills on a stock simulator. They will also need to know how to use trading tools that are typically available in places like a stocks brokerage.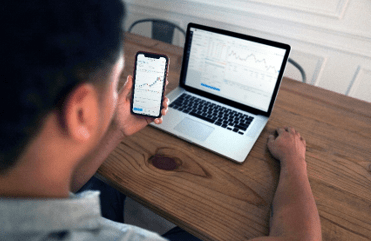 You are Neglecting SEO
As aforementioned, you will be experiencing tough competition on the internet. It is likely that you will be competing with the top brands and established companies in your niche or field. Hence, it is vital to pay attention to Search Engine Optimization (SEO). By paying attention to the different on-page and off-page factors of SEO for your business website
You will need to meet your SEO needs for popular search engines like Google and Bing. Keep in mind that Google is known for changing its search algorithms regularly. Also, as a beginner starting in your niche, you can have a leg up on even the top companies by focusing on local SEO. It is also important to publish content regularly. By publishing unique and high-value content for your niche, you can attract many interested parties and build a strong base.
To Sum Up
By understanding these reasons, you can be better prepared to earn money online. Make sure that you stay away from those who offer shortcuts or things that seem too good to be true. It is important to be aware of the online money-making myths and be realistic.