Margex: Reliable Trading Platform That Offers State-Of-The-Art Digital Asset Trading Tools
Cryptocurrency trading involves several things other than executing trades. You need several digital asset trading tools to trade successfully. Don't expect to win with a knife in a gunfight. Similarly, you can't enter the crypto field without crucial trading tools.
If you interact with most professional traders, you'll realize that the market has several products to boost your trading chances successfully. Also, if you analyze the centralized trading marts, you'll note that experienced investors use trading tools from time to time.
These trading tools include advanced charting packages that give you a clear image of the crypto markets. Moreover, these tools help you note the digital asset's trending path. Also, you can use the trading tools to make and identify your buy and sell indicators using technical analysis.
Margex is a reliable trading platform that offers state-of-the-art digital asset trading tools to help you succeed in the cryptocurrency world. This newly developed trading platform has a vast range of tools that can help you boost your profits and enhance your crypto trading skills.
Margex's State-Of-The-Art Digital Asset Trading Tools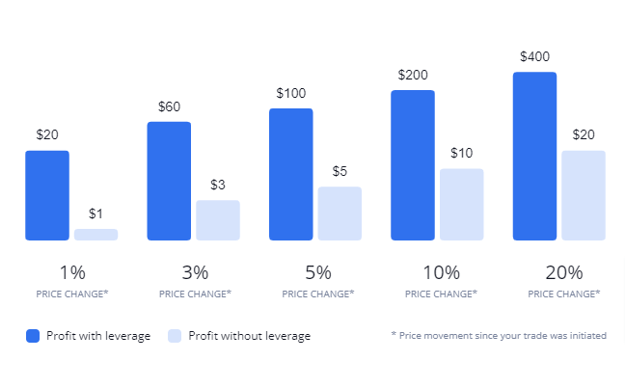 Margex platform was created with the primary area of focus being user experience. As a result, this explains why the platform offers the most transparent reporting system. It has a Trade page that allows you to perform all your trading activities. This page makes it easy to analyze the market using charts.
Besides this, the page also allows you to enter and control orders, positions and check an in-depth record of your Positions/Orders. The Trading terminal features last trades, order book, deals management module, order management module, chart placement module, and order placement module.
This trading platform also has a use-isolated margin that makes it easy for you to control your risks. This margin makes it easy to determine the liquidation costs and the exact amount at risk whenever placing an order. Note that margin trading allows you to trade much larger volumes than your own capital.
Margex decided on the isolated-margin system because it delivers the most reliability and more control whenever trading compared to the cross-margin system. Note that leverage trading involves long and short trades, making it easy for you to generate profits from falling and rising marts.
The leverage levels offered by Margex are available for YFI/USD pair, BTC/USD pair, XRP/USD pair, ETH/USD pair, EOS/USD pair, and LTC/USD pair. The minimum leverage you can set is 1:5, while the maximum leverage you can set is 1:100.
Moreover, Margex makes it easy to access comprehensive market data. It provides a live deal flow with a $40M plus deep order publication collaborated from twelve plus liquidity providers. This feature confirms that a single crypto trader with a comparatively larger order cannot manipulate the prices.
Margex offers unmatched crypto trading conditions for each Market Maker among each trading participant. Also, it applies discounts running up to 80 percent for the stop-market and market order execution. The trade fee discount value varies, and the company sets it as per the marker's trade yield over the last thirty days.
Also, you'll enjoy the advantage of getting an excellent execution price whenever using the Margex platform to execute orders. However, note that you have to complete a transaction entailing many Market Makers on a FIFO basis.
The MP Shield offered by Margex plays a pivotal role in protecting the users from the price manipulation drawbacks that trigger unjust liquidation on other trading platforms. Note that this is a unique feature offered exclusively by Margex.
Generally, Margex is a reliable trading platform dedicated to serving its clients – a feature that makes it stand out. It's geared to offering new clients all the crypto trading tools they need to succeed in this field. It has analyses, guides, and tutorial videos that can help you boost your crypto trading skills. Besides this, the incorporated liquidity pool consisting of twelve plus exchanges makes trading on this platform happen quickly