How to Trade Cryptocurrencies With Binary Options?
Binary options on cryptocurrencies allow traders to make predictions about whether the price of a given cryptocurrency will increase or decrease over time. If you are correct in your predictions, you get compensated. You lose your money if you are wrong. The ease of crypto binary options appeals to traders. These contracts are simple to understand, even if you don't have a solid understanding of finance or trading terminology. Not to mention capped losses afford a less severe downside due to a bad trade than other trading strategies.
Each binary option in the cryptocurrency market has an expiration date that determines whether it is an "in the money" choice (when your guess is correct) or an "out of the money" choice (when your estimate is wrong). Because the outcome is either a gain or a loss, they are known as "binary options." A specified reward is available for each cryptocurrency binary option.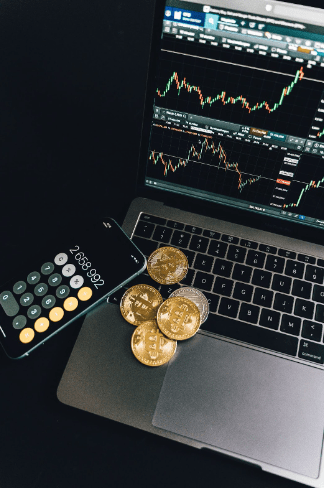 What Is Cryptocurrency?
Any money that exists digitally or virtually and uses cryptography to safeguard transactions is known as cryptocurrency, also called crypto-currency or crypto. Instead of a central entity issuing or regulating cryptocurrencies, they employ a decentralized mechanism to track transactions and create new coins.
The benefits of cryptocurrency are well-known on a global scale. It is a brand-new method of doing transactions without a bank where both the fees and the transaction times have decreased. The majority of cryptocurrencies are also incredibly secure and private. These are substantial benefits over the standard fiat money system. As a result, the use of digital currency is becoming pretty widespread.
What Are Crypto Binary Options?
Before making a trade, it's crucial to understand crypto binary options and how they operate. Trading binary options is all about making predictions about the price of an asset in the future and putting a wager based on a "yes" or "no" result. Placing a strike price higher (for a call option) or under (for a put option) on a particular asset is a basic binary options contract requirement. After a specified expiry time has passed, the trader either receives their initial investment plus any profits or loses everything.
How Do Binary Options for Trading Cryptocurrencies Work?
Many websites have been developed to assist you in trading Bitcoin and binary options. Some creative brokers have even discovered new ways to earn from cryptocurrencies with binary options trading.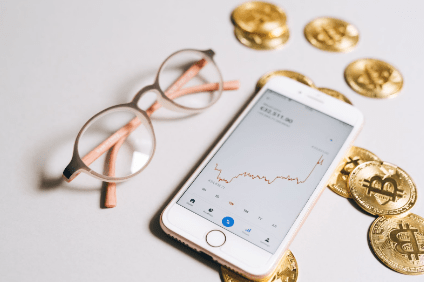 Cryptocurrency As An Exchange Option
Utilizing Bitcoin as a medium of exchange, traders trade different underlying resources in the money markets. Therefore, if the transaction is successful, you won't receive payment in fiat money like US dollars or euros, but rather in Bitcoin.
The explanation as to why someone would want to be paid in bitcoin is fairly easy. The transaction costs for cryptocurrency trading are the lowest of almost any digital transaction. Because there is no central body in control of cryptocurrencies, there are no service expenses while receiving or sending payments.
Trading Cryptocurrency Binary Options
The increased return of Bitcoin is a significant factor in why traders use it to trade binary options. When traded separately, demand determines how much one bitcoin is worth compared to the US dollar. Traders can shield themselves from swings in this cryptocurrency and increase the value of their trades by presenting all trading activity in Bitcoin.
However, it should be mentioned that only binary brokers who accept Bitcoin as payment offer this type of trading, and only a small percentage of binary options brokers fit that description.
The Use of Cryptocurrency As a Baseline Asset
Treating cryptocurrency as an underlying asset is another way to trade cryptocurrencies with binary options. As was already noted, Bitcoin is exchanged on specialized exchanges. In reaction to demand, the exchange rate changes relative to the US dollar.
For instance, investors turned to bitcoin as a safe haven after losing faith in the euro during the 2013 financial crisis in Cyprus. The significant increase in demand contributed to Bitcoin's value approaching the cost of gold. Due to this fluctuation, some binary brokers have begun selling binary options contracts connected to Bitcoin price.
Transactions and Deposits Using Cryptocurrencies
Currently, only certain brokers allow Bitcoin as a deposit option, enabling Bitcoin payments to be deposited, traded, and received by traders. Quotex.io is the top broker providing this service. The business accepts 15 different cryptocurrencies as payment, including DASH, Ethereum, and Bitcoin. If you're learning how to trade Bitcoin, businesses like Trade Rush that provide binary options trading for cryptocurrency are also very helpful.
Conclusion
Trading financial assets in the binary options market is a good way to earn some extra cash. Still, traders must put in a lot of effort and adhere to a wise trading strategy to lower trading risk and raise potential market profitability.