The Complete Guide on How to Start an ICO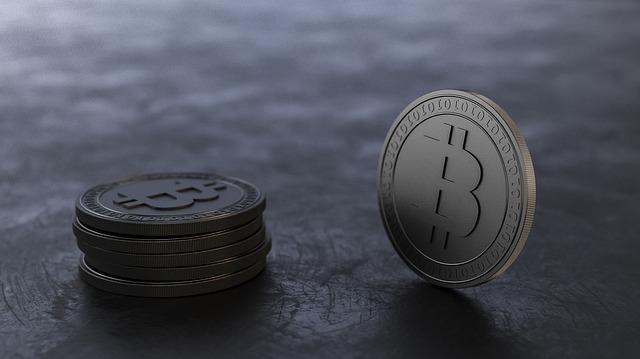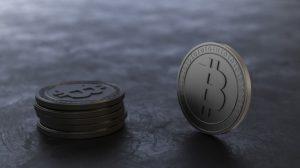 To succeed in business, whether new or old, you need ample capital. However, securing this capital from conventional lenders is an uphill task, especially for startups that have nothing to show except the targeted operational design. Instead of using banks, you could get the anticipated funds faster through an Initial Coin Offering (ICO).
In June 2017, a new startup referred to as Banchor raised $153 in only three hours. In another ICO that has won the tag of the largest Initial Coin Offering, EOS raised $4 billion between June 2017 and June 2018.
While the list of successful ICOs is indeed long, many are the startups that would like to raise funds but have no idea where to start. This post is a complete guide on how to start an ICO and raise the funds your startup needs to grow.
What is an ICO?
An Initial Coin Offering is an unregulated method of raising funds for a crypto venture. It is used by startups to bypass the regulated channels of raising funds through conventional financial organizations such as banks.
In an ICO, a startup creates tokens/crypto coins and sells some of them to early backers for fiat currencies or other coins. The early investors buy the coins, anticipating that the value will go up and deliver some return on investment (ROI). Here are some of the main advantages associated with ICOs:
ICOs present startups with an opportunity to raise funds faster.
The funds are raised without the stringent regulations required to access capital through conventional banks.
Investors are able to purchase tokens on offer and sell when the coins enter the market and the price goes up.
ICOs provide users with an opportunity to participate in the governance of crypto projects, especially those using the proof of stake (PoS) protocol. PoS is a consensus protocol that requires users to buy some stakes in the form of native coins to participate in the mining and governance of a crypto network.
Now that you know what an ICO is and the associated benefits, the following steps demonstrate how to successfully run one for your startup.
Review other ICOs
One important thing that every startup working to create an ICO should appreciate is that poor preparation can result in failure. When you see a successful ICO, the chances are that there are several failed ones. About 55% of the ICOs launched in the second quarter of 2018 failed.
To ensure that your ICO succeeds, you need to review others that have been equally successful to learn the tricks they employed. You also need to check out the failed ones to avoid repeating the mistakes they made.
Visit the sites that rate ICOs such as ICO Market Space to learn about the past ICOs' development teams, white papers, advisors, marketing strategies, and the comments from experts. The ICO analysis websites have hawk-eyed experts who will read through every aspect of the project to try and note scams.
At this early point, you need to appreciate that even your ICO will be subjected to the same scrutiny. Therefore, make sure to note every useful detail and ensure that the project will win the affection of both investors and experts.
Create the Tokens to be Sold During the ICO
When the ICO is ultimately launched, it is important to appreciate that investors are interested in two things: the project and the token on sale. First, you need to perfect your startup because it is the project that will make investors interested.
For example, during the EOS's ICO that ended in June 2018, investors got interested because the underlying EOS project targets a high-value niche of decentralized applications. Therefore, you need to start by making your underlying project appealing.
Then, go ahead and create the tokens. Note that tokens can represent anything including digital coins, certificates, and IOU money. The following are useful tips for creating own tokens:
Establish what is in the token for the target customer: This is important because a lot of people are already creating and releasing tokens. Demonstrate why your token is better than others in the market.
Use the community to establish the reason for your token to exist: It is wrong to anticipate that your token will be readily accepted. Therefore, work with the community to identify special use-cases to ensure that they will easily own the coin.
Be sure about the method of development to be used: To create a new token, you can either fork an existing blockchain or start from scratch. No matter the method you prefer, it is prudent to be sure about the programming language to be used and stick to it.
Ensure to create a prototype first: This is the initial version that helps to explain the concept to the targeted investors.
Always think like a hacker: This is important in identifying gaps that need to be addressed to keep the token secure.
Appreciate that nobody is perfect: Once the token takes shape, you need to keep on improving it. This should be considered an ongoing process even after the token is released into the market.
Look for miners: When the coding process is complete, you will need to work with miners. Ensure to sell the vision of the project with them. This is a good way to make people stick around and help the project grow.
For more details on tips to create own tokens, consider following this link.
Because the crypto coins/tokens only reside on a blockchain, you can either create yours or anchor the coins to other blockchains such as Ethereum. The truth is that creating a new blockchain is complex and requires a lot of expertise. It could take years before the blockchain is ready for launch.
Therefore, it is advisable to use the existing token creation platforms that have already worked on the basics for startups. Some good options include Ethereum, Waves, and NEM.
The blockchains use smart contracts to run tokens attached to them. For example, if you opt to use Ethereum, your token has to follow all the rules of an ERC-20 token for easy implementation on the blockchain and trading.
Other important aspects to address at the token creation stage include:
Establish how much funds you want to raise through the ICO.
Sell the coins during pre-sale and the ICO.
Decide on the number of tokens to retain for the founders and development team.
Establish how the remaining tokens will be issued.
Address the Legal Issues Around the ICO
Every time you handle other people's funds, you need to have appropriate legal cover. This means proving that you are not issuing a security token and/or planning to scam people. To address this, you will need to create documents describing your formal legal opinion of the ICO.
Here, it is prudent to work with an ICO attorney. The legal experts will help to broaden the view about the ICO to ensure it is designed in a manner that does not go against local or international laws.
Assemble Your Own ICO Team
This is another important component and stage of your ICO. An ICO can only be successful if it has a properly constituted operational team. The team should include information technology (IT) experts from your company and people you can trust as the project progresses.
To give the ICO a global appeal, consider including professionals from different parts of the globe. However, such members should be vetted to ensure they are committed to the project.
The last group of people to include is ICO advisors. These are people who command authority from different niches and are willing to go to any length to see the ICO succeed. A section of the tokens created for the startup is reserved for the advisors.
Write the White Paper
This is another crucial step on how to create ICO that helps to explain the finer details of the project, token, and the ICO to investors. A white paper demonstrates the problem that the project seeks to address, the technical aspects, token generation scheme, distribution and outlines the project team.
Take the white paper as the introduction document created to help investors know about the project, the business plan, and the marketing model. It is advisable to contract an experienced team to work with your technical specialists to draw up a good white paper.
Take Care of the Token Security
If you have already figured how to start your own cryptocurrency or token, it is important to put a lot of focus on security. Here, you should ensure that the blockchain to host your tokens supports encryption in order to make it difficult for hackers to gain access.
It is also crucial to have an expert team that closely follows the token to ensure that everything operates effectively. In the case an anomaly is identified, the team should be able to resolve it promptly.
Run a Well Designed Website and Social Channels  
One mistake that people make when working on how to launch an ICO is failing on communication. An ICO should have its own website and communication channels that buttress to the social media platforms.
These platforms should help to disseminate information about the project and draw in as many investors as possible. You should use the website to post press releases, interviews, reviews, and every piece of info that can capture the attention of potential investors.
In addition to your website, it is important to also use authority crypto forums such as Reddit and Bitcointalk in the industry. People go to these forums to seek opinions about ICOs and related activities before drawing making the final decision to invest or not.
Your overall goal should be running an aggressive ICO marketing strategy that will take the message to more people and convince them to buy. Treat the ICO as a new product that requires aggressive marketing to drive sales. Here are some useful ICO marketing strategy tips you should consider:
Start by figuring out what the target market is. This will help you to know what users want and deliver it in the best way possible.
Try to be useful to the crypto community as opposed to simply focusing on making money.
Ensure to have experts in the marketing team so that all user queries are answered professionally.
Treat the ICO like a classic startup by ensuring that all the details are rightly presented to the targeted clients to help them make the decision to participate.
The Final Take
The above steps on how to start an ICO are all that you need to raise the funds for your startup. Remember that it will also involve some cost. For example, you will need to hire and work with computing experts, pay ICO attorneys, and market the ICO. Therefore, it is advisable to be prepared with ample funds to support the entire ICO process.
To make your ICO more successful, make sure to work with experts at all stages. They will help to point out issues that need to be addressed before they can become serious issues.
Here is a Short FAQ on How to Create Initial Coin Offering
Question
Answer
1
Is it possible to attract investors from all over the globe?
Yes, it is possible. However, there are counties such as China and Canada that have strict policies on ICOs and cryptos.
2
How much does preparing and launching an ICO cost?
This depends on the nature of the ICO and involved project. However, the least amount you can expect is a few thousand dollars.
3
Is it possible to cut on the development cost?
Yes, you can. Consider working with open source platforms that are developed by communities.
4
What should I avoid when preparing an ICO?
You should avoid working with a team that does not have prior experience with ICOs.You should also avoid going against the law in the countries that the ICO will be available.
5
What is the best way to make investors trust an ICO?
The surest way of getting investors to trust the ICO is going for the best services.Think of creative methods such as providing a refund line for investors in the case of failure.Ensure you are there for the investors and to answer all the queries or worries they might have.