How To Invest In NFT Collectibles
The year 2021 is when the rise of NFT or non-fungible tokens has occurred, even making it the word of the year in Collins Dictionary. Some of the reasons for such are the COVID-19 pandemic and the growth of cryptocurrencies, also known as digital currencies. Digital collectors use cryptos to buy NFT collectibles like the Cryptopunks of Larva Labs and Everydays—The First 5000 Days (2021) of Beeple. 
As a result, many other NFT artists have followed suit. They now offer their digital collectibles on various marketplaces. So, if you want to join the wagon, here are some common ways to invest in NFT collectibles: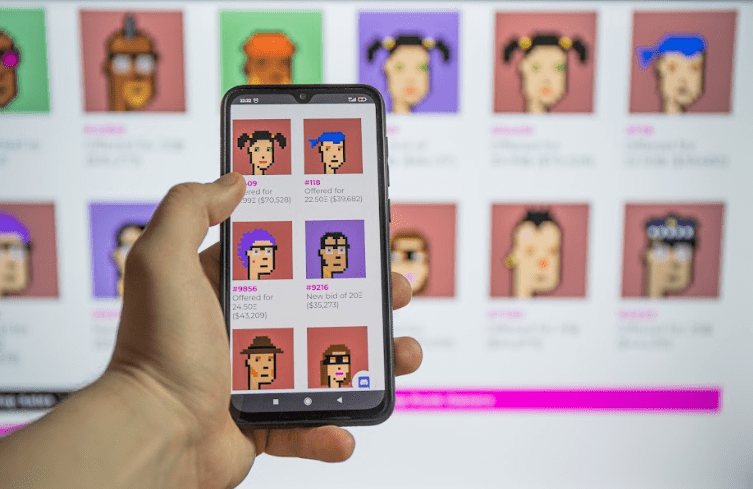 Buy NFTs On Marketplaces
The most common way to invest in NFTs is to buy one or two from various marketplaces. However, you need to do your research as theft and fraud have risen. After all, the market size of NFT has grown exponentially. You also need to consider the commissions and fees you might pay when entering such marketplaces. Assess all of the service terms and FAQs of each marketplace and compare them to narrow your choice.  
Generally, the NFT marketplaces allow both NFT sellers and buyers to trade. You can buy digital collectibles from artists, celebrities, and brands through Pixels and similar marketplaces. Most marketplaces have NFT wallets or apps that you need to register to before purchasing. You can use the app or wallet to pay for your purchases via cryptos, credit cards, or debit cards.   
These peer-to-peer marketplaces have similar tiles of windows that Instagram has to showcase timed auctions, sale prices, list prices, and the digital arts. However, some marketplaces only buy and sell single-edition digital artwork, meaning only a curated selection of brands and artists can sell their art here. Others let you buy and print NFTs on t-shirts, metals, and other wall arts.
Lastly, you need to check the marketplace's mode of payment since most of them only accept Ethereum (ETH) while others allow other cryptos or fiat currencies.  
Get Into Blockchains
Blockchain is a technology that most NFTs use for trading and minting collectibles, which means you might need to use these specific blockchains if you want to buy or sell NFTs. It makes investors use their currencies to increase the activity on their blockchains.  
For instance, Ethereum is the most popular of these blockchains. Every transaction made using its native currency 'ether' reduces its supply. As a result, the value will appreciate as time goes by. 
Similarly, other popular blockchains for NFTs like Cardano, Avalanche, Binance Smart Chain, Solana, and the like followed suit. Thus, you may want to buy or invest in these blockchains by using their primary currency first before purchasing digital arts or NFT collectibles.  
Buy NFT Adjacent Stocks
Another less risky way to invest in NFTs is to buy adjacent stocks from companies involved in such digital assets. Most large companies have also started investing in NFT collectibles. 
For instance, eBay used its platform to sell NFTs in May 2021. Even the original meme stock Gamestop has mentioned getting into the NFT bandwagon. Their stock prices have soared high as investors wait for them to reinvent their brick-and-mortar company to become one of the NFT marketplaces.  
Other companies planning to include NFT collectibles in their platforms are video game publishers and developers. Initially, these companies sell accessories, character skins, and other in-game items and content to create their revenue streams. However, as NFTs are becoming more popular, some of these companies see additional NFTs in their platforms as a good revenue stream. 
Check out these companies with listed names in the stocks market that plan to integrate NFTs into their platforms: 
Ubisoft (UBI in EPA) also announced its NFT integration in its game Ghost Recon Breakpoint in December 2021. It created a new platform called Ubisoft Quarts, where you can buy in-game upgrades and accessories in the form of NFTs named Digits. The blockchain will record such trades and ownership whenever you buy or sell the Digits. 
Take-Two Interactive (TTWO in NASDAQ) showed interest in incorporating NFTs in its games when it acquired Zynga, a mobile game developer. 
More companies have included NFTs in their platforms you may want to explore. Investing in them can indirectly make you invest in the NFTs, too.  
Conclusion
While NFT collectibles are volatile, many investors see these digital assets becoming even more popular as time passes. You don't have to put all your assets into this investment, but buying NFTs can diversify your investment portfolio. As long as you do in-depth research on the digital arts you're going to invest in, you can secure your assets.