Learn How to Buy TenX Like A Beginner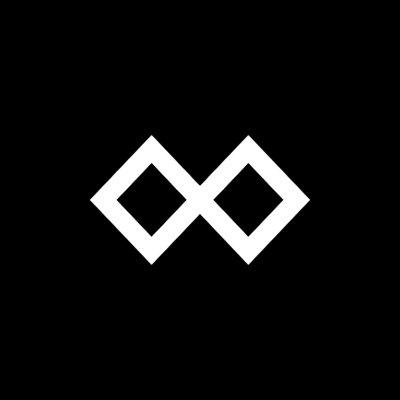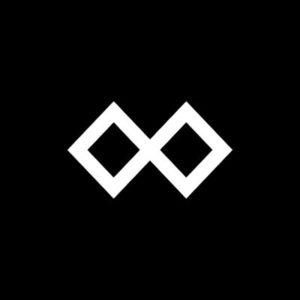 TenX provides a cryptocurrency VISA debit card that aims at making it possible for crypto spenders to easily make payments using their funds wherever they are around the world.
This is also one of those big projects that bounce to the market with unique solutions that have hindered the cryptocurrency space from progressing as fast as it ought to.
Let's try to get the basics right before we learn how to buy TenX.
What is TenX and How Does it Work?
TenX was established in 2015 in Singapore with an intention of finally being able to spend cryptos like we use fiat currencies into reality.
As much the world is starting to feel the impact of cryptocurrencies to the point of incorporating blockchain in their key organizational processes, the use of these digital assets still remains on the lower side. Very few restaurants, transport services, and investment vehicles accept cryptocurrencies today, and the whole idea seems a long way off.
With TenX's debit card, cryptocurrency users are now able to spend the funds anywhere that Visa cards are an acceptable mode of payment. Further, the platform does not charge foreign currency exchange or transaction fees.
As at the time of writing, TenX supports Bitcoin, Ethereum, and Litecoin. Other currencies on their roadmap include ERC tokens with high trading volumes as well Dash.
On their end, the TenX team is working on developing a product called COMIT, a cryptographically-secure off-chain multi-asset instant transaction network meant to connect Blockchain and enhance transaction speeds.
Why Invest in TenX?
TenX enables you to spend your cryptocurrency any time anywhere just like you would with fiat ones. With this Visa card, you take charge of your finances, including holding, spending, or receiving cryptocurrencies all under one platform.
Know your customer (KYC)is a security feature as well as a way for a platform to interact with its customers. If implemented the right way, a KYC model can nurture a community of trustworthy individuals. This is a pretty cool feature, and you have nothing to panic about when asked for certain personal information as described in the video below:
Where and How Can I Buy TenX?
TenX is traded on a number of reputable exchanges globally.
There's no doubt that this is a project with a promising future; from what you've learned so far, I'm sure you can clearly see their roadmap for the next few years. And that is a characteristic of a viable project.
So, how can we get you to be a part of the movement?
A great platform to use to buy TenX is Coinbase.
Coinbase is reputable, safe, and trusted in the cryptocurrency community.
Step 1: Set Up an Account on Coinbase
Coinbase operates in 33 countries around the world and is one of the most popular exchanges in existence today. For this reason, you can expect the sign-up process to be fairly tough when it comes to verification. You will be required to provide a valid email address, phone number, your name, a utility bill, and a passport ID or photo.
You'll not be charged any money to create the account. Once your account has been verified, you're ready to move to the next step.
Step 2: Deposit Finds in Your Coinbase Account
From your account homepage, navigate to the Deposit section and initiate a deposit using a debit or a credit card. You can also use a bank transfer, but it takes much longer to be processed, typically 3 to 5 days.
Enter the amount of money you wish to invest to proceed.
Step 3: Buy TenX Coin
Once you've received the deposited fund in your Coinbase account, proceed to the section indicated as Buy/Sell, then click on it. You'll need to purchase Ethereum or Bitcoin first and then use it to acquire PAY, the TenX coin.
Once you've acquired either BTC or ETH coins, search for PAY from the search bar of your screen.
The current price of PAY will be shown; proceed by clicking Buy PAY.
f everything checks out, you can finalize the purchase by clicking on Buy.
How Can I Store My TenX Coins?
Since you now know how to buy TenX tokens, I'll finally show where to store your coins.
TenX has an official web-downloadable wallet that can be used to store your coins. The download is available on the platform's official website.
However, ERC-based wallets are not supported by the TenX wallet; it may be necessary to acquire different wallets that are compatible with ERC-based tokens, including MyEtherWallet, IM Token, Jaxx, Ledger Nano S, Trezor, among others. The first three wallets offer native support to PAY tokens without having to add any further configurations.
What is the Future Like of TenX?
The straightforward answer is very bright!
Just a few months ago, the platform only supported Bitcoin; as we speak, TenX supports the three top-traded cryptocurrencies globally. I strongly believe that within the next year or less, we'll have more than a dozen coins being supported on the platform.
In addition to that, the platform is going to break the barriers created around the spending of altcoins around the world.
With all these plus more that is yet to be revealed by the company, there's a lot more to come from this project.
Conclusion
TenX is undoubtedly one of those projects that go beyond simply utilizing the blockchain network to run its operations. It is a project that solves a genuine problem.
And now that you know where and how to buy TenX, it's time to take the dive and go and change the world!
Good luck!