How to Buy Factom Securely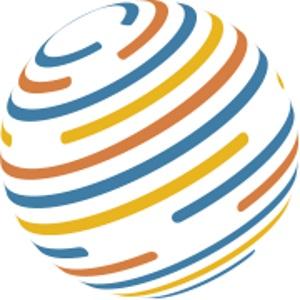 Are you planning to join the cryptocurrency niche? The ideal method is purchasing potential crypto coins that promise some returns on investment in future. One such coin is Factom.
Though there are a number of methods such as exchanges and peer-to-peer platforms that can be used to purchase crypto coins, concerns about their security still linger. Every day, people give accounts of how they lost funds trying to purchase digital coins.
This post is a comprehensive guide on how to purchase Factom securely. The post seeks to answer the main question that investors interested in Factom always ask: "How and where can one purchase Factom securely?"
What is Factom?
Factom is a blockchain protocol designed to separate the immutability of blockchain technology from the cryptocurrencies associated with it. This makes it a reliable and cheaper option for storage of unalterable records in a secure environment.
The Factom project was conceived by Paul Snow and Peter Kirby in 2014, and the first version of the blockchain released in 2015. In August that year they held the Factom token sale that raised $1.1 million for the project's development.
Unlike the pioneer cryptocurrencies such as Bitcoin or Litecoin that run on a single consensus protocol such as proof of work (PoW), Factom uses three. These include:
Proof of existence
Proof of process
Proof of audit
After a steady bearish trend that persisted between January and September 2018, the coin's price started showing signs of recovery from October 2018. Between 15 October and 8 December, the value of Factom (FCT) rose by approximately 240%.
The signs of recovery, a committed team, and security demonstrated since its inception make Factom a high potential coin for investment. This post is a comprehensive guide on how to buy Factom.
Where Can I Buy Factom?
The best place to buy Factom is on a crypto exchange. The two top crypto exchanges you can use to buy Factom are Poloniex and Bittrex.
Both Poloniex and Bittrex are crypto-only exchanges, which imply it is not possible to directly buy Factom with fiat currencies or credit cards. Therefore, people with fiat currencies have to start from another exchange such as Coinbase or CEX.IO to use their USD, for example, to buy a crypto coin such as Bitcoin. Then, they can use the coin to buy FCT at Poloniex.
If you already have Bitcoins or other digital coins such as Ripple and Monero, you can proceed to purchase FCT directly at Bittrex or Poloniex.
How to Buy Factom Coin at Poloniex
Poloniex is a US-based crypto-to-crypto exchange that was created in 2014. The exchange has stood out for its exceptional number of trading pairs. In February 2018, Poloniex was acquired by Circle, a global crypto finance company that seeks to make money work in an open, free, and secure manner just like the internet. Here are the steps to follow when buying Factom at Poloniex:
Create and Verify Your Poloniex Account
To buy Factom coins from Poloniex, you will be required to start by creating a user account. Visit the Factom website, and pull out the registration form by clicking 'Create an Account' at the top right section.
Once you have created an account by filling details such as your name, date of birth, and email address, the next step is verifying it. This is easy and simply involves clicking a link sent to your email address by Poloniex.
Before starting to trade on Poloniex, you are required to complete the personal profile. This requires you to verify your identity by uploading a government-issued ID and a passport photo.
Deposit Your Coins
Once your Poloniex account has been verified, you need to deposit your Bitcoins or other coins to be used in purchasing on Factom. On your account, hit 'Deposit' to generate a public address for the Poloniex account.
Then, use the public address to deposit the Bitcoins you bought from CEX.IO or Coinbase. When the Bitcoins reflect in your account, you are ready to proceed to the next step of buying Factom.
Buy Factom
Click the exchange tab on Poloniex' user interface and select the Factom coin. Then, select a cryptocurrency pair with the coin you have deposited in the account. For example, if you deposited Bitcoins, the crypto pair should be FCT/BTC.
At this point, you have the opportunity to set the price by selecting the lowest ask price or simply selecting an order from the Poloniex 'Order Book'. If you select an available order, the Poloniex system will match the details and complete the purchase process.
The Factom coins you have bought will be deposited into your account while Bitcoins will be credited to the seller.
This video is a demonstration of how to buy/ sell Factom on Poloniex:
How to Purchase Factom Tokens at Bittrex
Like Poloniex, Bittrex is another US-based crypto exchange. However, Bittrex allows fiat deposits for eligible users outside the United States.
The exchange was established in 2014 by a team of crypto enthusiasts led by Bill Shahara who wanted to guarantee users of optimal security for their assets. No successful hacking has been reported at the exchange since inception.
To buy Factom from Bittrex, make sure that you have another digital coin such as Bitcoin, Ethereum, or Ripple ready to exchange. Then, follow the following procedure:
Create a Bittrex Account
This is the first step to purchasing Factom on Bittrex is creating a user account. On the exchange's home page, check for the box named 'Get Started Now' and click it to pull out the registration form. Then, add your email and create a strong password.
You will also be required to add more info such as your name and address before verifying the account with your phone number. To ensure that only you can access and use the account, make sure to activate two-factor authentication. This is a method of confirming a user's claimed identity by presenting two pieces of identity such as email and phone number.
Create a Wallet on Bittrex and Fund It
To be able to buy other coins on Bittrex, you are required to create a wallet and fund it with other crypto tokens. Note that the wallet you create at this point should correspond with the coins to be deposited. For example, if you want to deposit Bitcoins and use them to buy Factom, you need to create a Bitcoin wallet.
On the top section of the Bittrex wallet you have just created, identify and click the plus (+) button to generate the right public address. Then, send your Bitcoins to that address.
Buy Factom Coins on Bittrex
On the main Bittrex page, click on 'Markets' and search for the Factom coin. Then, click on it to get three order options:
Bid price: This is the highest price that Factom is being offered at.
Last price: The last price that someone bought Factom at.
Ask price: If you want to buy Factom at a lower rate than the current market rate, the new price is referred to as the Ask Price. Note that the transaction will only take place when there is a person willing to take the offer at that price.
To complete the purchase process, it is advisable to go with the 'last price' order option. Then, select the quantity of Factom coins to purchase and press 'buy' to complete the process.
Once the confirmation screen is shown, your account will be credited with the Factom coins you bought and the Bitcoins will be deducted from the account. The process to purchase Factom is now complete.
This video is a demonstration of how to buy altcoins at Bittrex:
How to Purchase Factom with a Credit Card or Debit Card
To buy Factom coins with credit cards, you will need to start by purchasing a different coin such as Bitcoin or Ethereum from another platform such as CEX.IO or Kraken. Then, send the coins to an exchange such as Bittrex and buy Factom from there.
How to Purchase Factom with a Wire Transfer
To purchase Factom via a wire transfer, the first step is purchasing another crypto coin such as Ripple from an exchange such as Coinbase. Then, use the coin to buy Factom from an exchange such as Poloniex.
How to Buy Factom with PayPal
If you have funds in a PayPal account, there is no direct method that can be used to purchase Factom. Therefore, you will need to start by purchasing Bitcoin at Virwox. Then, exchange the Bitcoins with Factom in an exchange such as Bittrex.
How to Purchase Factom with Cash
If you know a person selling Factom for cash, the process is simple. Simply send the cash to them and receive your Factom in exchange. However, if you do not know anyone willing to sell the coins, consider using a service such as LocalBitcoins.com to purchase Bitcoin. Then, use Bitcoin to buy Factom in another exchange such as Bittrex.
Where to Store Factom Coins
After purchasing Factom coins, it is important to move them to your crypto wallet. Your Factom coins are at a high risk of getting lost in the case of attack. Take a sample of major attacks and losses on the crypto niche, and the chances are it happened on the exchanges.
From the Mt. Gox attack of 2011 that resulted to loss of more than 600,000 BTC to the YouBit attack that saw the exchange file for bankruptcy, the attacks happened in the exchanges.
The main Factom wallets include the Factom Federation wallet, the Exodus Eden wallet, and Factom paper wallet. Remember that to keep your Factom coins safe, the private keys should never be shared with third parties.
The Final Take
This review demonstrated that Factom is a high potential token that has shown early signs of recovery even as other coins continue on a downward trend. Though the best place to buy Factom are exchanges that support cryptocurrencies only, do not hesitate to purchase it by first converting your cash to an alternative coin such as Bitcoin.
Remember to also ensure you have the right Factom wallet and move the coins there immediately after the purchase for enhanced security.