Buying Crypto for Beginners
Cryptocurrencies have proven they are here to stay, and not only that, but the use of crypto in countries around the world has advanced greatly. Some countries have even adopted some cryptocurrencies as acceptable legal tender.
As good as that all is, how does the ordinary man who is working a nine to five buy crypto, and how does someone even begin to understand the technical jargon around cryptocurrency investments. In this article, we try to simplify the process for you as a first-time buyer. Though we must stress, as with any investment, you must conduct thorough research before investing.
Cryptocurrency investments are highly volatile and risky. Like we say when gambling, only play with money you are willing to lose; only invest what you're willing to lose in crypto. If you wouldn't bet your life's savings in an online casino, then we suggest you don't invest your savings in cryptocurrency.
Which One to Choose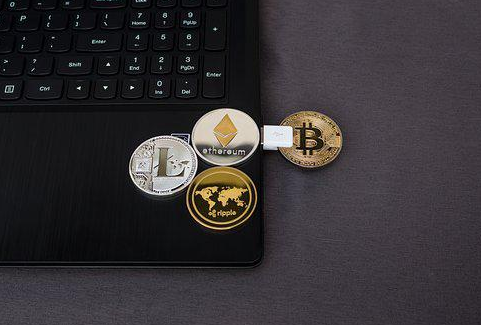 There are over a hundred different cryptocurrencies in the market, and they are all highly volatile, but the less famous a currency is, the more volatile it is. It would be safe to stick with well-known currencies like Bitcoin and Ethereum. These two currencies carry less risk because of their long-term value growth and longer track record.
Select an Exchange
Unlike other investments, you can buy Bitcoin through your bank, so you need to use a cryptocurrency exchange to buy. Exchanges allow you to buy and sell crypto online, and hundreds are available, such as Coinbase and Gemini.
Make sure you select an exchange with offline, cold storage that has strong protection against hacking. If you keep your coins on the exchange and it is hacked, you stand to lose all your investment.
Go through the fee structure of your exchange thoroughly and know what you are paying for. Exchanges with some form of insurance and protection against hacking tend to have higher fees. Other fees are charged according to the volatility of your currency, and then there are the usual transaction fees as well.
Fund Your Account
Once you have chosen your exchange and created your account, you need to fund it. These will be the funds you will use to buy the crypto. You have a number of options on how to fund your account. You can link your bank account, debit, or credit card and transfer funds from there. Another way is to transfer money from your Paypal account to the exchange platform. Bear in mind all these options carry additional fees. Usually, bank fees and PayPal fees are lower than card transaction fees.
Funding your account doesn't mean you have purchased the Bitcoin yet; it just means you have the funds to buy. It is not wise to leave funds in your account for too long.
Place Your Order
You can place your first order now that your account is funded. Buying your coins will depend on the exchange you are using. For instance, with Coinbase, you enter the amount in dollars you want to trade for bitcoin.
Safe Storage
You could store your coins on the exchange platform, which is the easiest option for many beginners. For more security, you can transfer them into a cryptocurrency wallet.
Final Thoughts
Investing in Cryptocurrencies can be daunting at first, but once you have done your research and learned the terminology, you should be able to maneuver around it easily. When buying crypto, investors recommend acquiring no more than 10% of your investment portfolio.