5 Platforms to Buy Ripple on Cheaply and Safely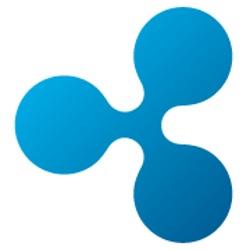 So, you want to invest in Ripple…
But you still haven't figured out where to start and if you have, you're probably not sure whether you're doing the right thing by putting your money in Ripple (XRP).
Ripple is not new in the cryptocurrency space, but what is relatively new is that is is widely used in the various trading platforms around the world.
Big names such as Binance, Coinbase, Cex.io, and more now feature XRP on their platforms. As much as this is a good thing, sadly, it has left some more confused about where to buy Ripple.
In this guide, I will share with you not just where to buy XRP but also how to go about purchasing it on the highlighted platforms, and I will also answer some of the frequently asked questions about this subject.
Without wasting much time, let's begin!
What is Ripple?
Ripple (XRP) is a mix of several things, but here's how to put it in a simpler way:
It is both a platform and a coin (XRP). The platform side of it is that it's a network for institutions such as banks offering payment services under the Ripple network to provide a frictionless way of sending and receiving money around the world.
Its coin side (XRP) is a token used to show the transfer of value in the Ripple network. XRP is the monetary representation of the value of the services offered by the Ripple network.
However, Ripple is different, from its structuring to its operations, and solutions. Below is a video of some of the unique features offered by Ripple:
Ripple is set to change the face of the financial sector, more specifically, the banking industry. It offers these institutions a lucrative, effective, and safe way of transacting globally.
These and other great innovations have made the Ripple coin to clinch a spot among the world's top three highest capitalized cryptocurrencies.
Where to Buy Ripple?
At the time of writing this post, Ripple only trades with other cryptocurrencies and not with fiat currencies. It, therefore, means that for you to purchase XRP on any platform, you'd have to, first of all, buy another crypto like Ethereum or Bitcoin and then use that to acquire Ripple.
That said, here are our top three picks for the best exchanges to buy Ripple stock:
Cex.io: The platform charges a fee of between 0.05% to 0.10% for the various transactions on its platform and it operates in almost all the countries. However, you can only buy Ripple using fiat currencies on this platform. We'll look at it deeper shortly.
Changelly: This is another affordable platform for users to buy Ripple. One of the main strengths of this platform is that it allows users to make purchases of cryptos using both fiat and cryptocurrencies.
There are a few other platforms where one can invest in Ripple, but in this guide, we'll look at three popular ones.
How to Buy Ripple Stock on Cex.io?
The first step when looking to buy Ripple on Cex.io is to create an account. Since Cex.io only allows for direct purchases of cryptocurrencies using fiat, you'll need to convert your coins into a fiat currency in case you don't have liquid money.
Once that's done and your account is created, head over to the Buy/Sell icon on the site's homepage, then click on it and alter the default option to Ripple.
Next, choose the currency you wish to trade with XRP; this can the USD or the euro; then click on the "Buy" icon from the available packages.
Proceed to enter your payment details in the provided fields and complete the purchase. Within a few minutes, your account will be credited with your Ripple coins.
How to Buy Ripple Stock on Bittrex?
Bittrex operates in almost any country you might think of. In addition, it is also one of the most affordable cryptocurrency exchanges with an average transaction fee of 0.25%.
The platform only allows its users to buy Ripple by using either Ethereum or Bitcoin. For this reason, you'll need to make sure that you acquire the coins and send them over to the exchange.
Once the funds reflect on your Bittrex account, you can proceed by going to the matching pair; for instance, if you plan on using Ethereum to buy Ripple, find the pair that shows "ETH/XRP" and select it.
In Bittrex, you'll have the option to buy the coins at a price specified by you; this is called a limit order. It is the best way to acquire XRP on the platform. When a seller posts a project with a price that matches yours, the platform will automatically execute the purchase and the coins will be credited to your account.
How to Buy Ripple Stock on Coinmama?
Coinmama is a well-known exchange that always tries to add some of the best coins to its platform. One of its recent additions is XRP, which is currently the third most traded crypto on the platform as well as globally.
However, Ripple cannot be bought by US residents from the platform due to what the Changelly team terms as "technicalities" relating with the set laws and regulations.
Other than that, it is easy to create an account on the platform and use either your debit or credit card to buy Ripple.
Frequently Asked Questions
What is the easiest way to buy Ripple?
The easiest and safest way to buy Ripple is through using a platform that does not require you to transfer funds from one platform to the other before buying your coins. This is not only expensive but also time-consuming since some platforms take longer to verify and execute their transactions.
Shoul I invest in Ripple?
Ripple is a project with a game-changing impact. Being the first project to integrate with traditional banking systems, it is expected to serve a wider market and gain more acceptance among the crypto and non-crypto users.
How can I buy Ripple in the US?
Most Ripple exchanges are compatible with the US traders; however, from the three listed platforms, Coinmama seems to be the best shot for US traders due to their favorable payment options, lesser hustles associated with exchanging one currency for another before acquiring Ripple, and offering great security controls for its users.
Conclusion
In summary, I'll be straight with you: You'll realize that it is harder to invest in Ripple as compared to its counterparts such as Bitcoin and Ethereum. However, since you're serious about investing in this space, this should article should come off as a good place to sieve out any "spoilers".
In addition, the platform has some restrictions regarding the minimum trading amount when starting out; you'll be required to invest at least 20XRP for your account to be fully active.
With all that in mind, I believe you're all set to start investing in XRP.