Brown Finance Review – Online Broker for Active Traders [2022 Updated]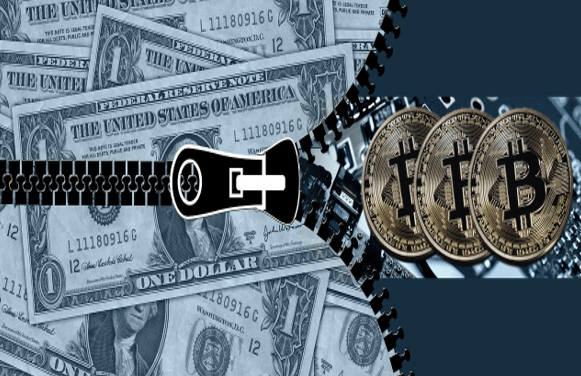 Brown Finance is an incredibly intuitive platform offering a cryptocurrency space that facilitates beginners, as well as expert users. The idea is to simplify the trading process and put all members in a position to make effective trading decisions.
While the app cannot promise any positive results, it does all it's can to collate market research, trends, as well as other essential data to help users derive the full and clear picture before any trades are made.
Pros and Cons
| | |
| --- | --- |
| Pros | Cons |
| Availability on multiple platforms | May not be available based on your location |
| Demo account | No dedicated iOS app |
| Straightforward and intuitive interface | |
| Payment method variety | |
 What Does Brown Finance Offer
Brown Finance is rooted in cryptocurrency trading and offers an incredible series of coins, including Bitcoin, Ethereum, Bitcoin Cash, Ripple, and more. As a member of the platform, you can invest wherever you desire and execute trades at your leisure.
Note that this is a regulated broker, so you can rest assured knowing that safety features and transparency are present in spades.
While it's always recommended that you choose regulated brokers, there is one downside here that you want to pay attention to. A part of regulatory compliance is ensuring that the identities and locations of all members are thoroughly verified.
What this means is that the sign-up process is a little bit longer than many would like, but it is essential in maintaining a consistent set of legitimate users on the platform.
Who Is Brown Finance Best for?
Whether you're on the beginner or expert side of the platform or somewhere in between, Brown Finance is perfect for you. Expert users may be a bit skeptical, as applications dedicated to beginners typically don't work so well for more advanced people.
However, Brown Finance is designed to customize your trading experience based on the indicators that you provide.
Take the demo account, for example. While it is useful for beginners, those on the more advanced side of the spectrum don't have to take advantage of the feature at all. Similarly, the level of insight you get during the training experience is only based on what you desire.
If you're an expert, you may prefer to see less about how trading works and more about relevant market data to help you develop your strategy. All this kind of customization is readily available.
Brown Finance Platform Support
Brown Finance is a multiplatform application that is optimized for different operating systems, intending to provide a consistent experience across multiple devices.
To this end, if you are using a PC, you can download the desktop application and install it. Many people may find this more convenient than using the site.
If you do want to use the web browser, feel free to do so as the page is constantly updated and it is optimized for PC, tablets, phones, and just about any device that can use a browser program.
If you are on the Android platform, you don't necessarily have to use the web, since there is a dedicated app that you can download and use.
Unfortunately, iOS users must use the web browser, as there is no app for them just yet.
What Is Brown Finance Customer Support Like?
Adequate customer support is a must for platforms such as these, especially considering users are likely to face challenges from time to time.
Generally, the support offering is very well executed, allowing you to choose from phone, chat, or email support. Note, however, that the phone and chat support options are not available 24/7, so there may be instances where you have to do a bit of waiting before getting the clarification you want.
Payment Methods
Payment method variety is another standard area where Brown Finance is concerned. Making your initial deposit is barely an inconvenience as you can do so via credit or debit card, wire transfer, PayPal, or Skrill. Note that the minimum initial deposit is $250.
Withdrawals are handled the same way, offering a variety of options such as bank transfer, check, or PayPal. There are no timelines imposed on your withdrawals, nor do you necessarily have to meet a minimum balance.
Note, however, that going the bank transfer or check routes are subject to processing times, so you are encouraged to use PayPal if possible, assuming you want your withdrawal to be processed and sent over in the shortest possible order.
Final Remarks
Overall, Brown Finance is a solid trading platform offering you an intuitive crypto trading experience that prioritizes safety. It's always good to see a platform that also makes it very easy for you to withdraw your earnings, as this has been a point of contention for a long time where trading applications are concerned.
If you are interested in becoming a member of Brown Finance, you're encouraged to head over to the web page and start the sign-up process today!