Bitstamp Review – Everything You Need To Know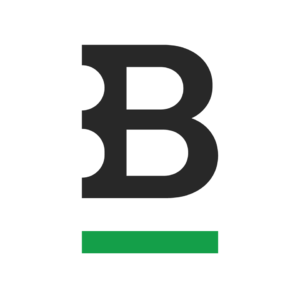 With the boom of cryptocurrency in the market, many exchanges have been fighting or let us say innovating hard to get a bigger share of the pie. And then there are few major players in the market who have not only set some benchmarks but who also have been the obvious and first choice of cryptocurrency traders.
Bitstamp is one of the oldest and well-renowned cryptocurrency exchange platforms in the current market. Though they have taken some major hits in the past few years due to hacks in 2014 and 2015, they have been one of the most easy-to-use, secure, and reliable medium for transactions.
The company came into existence as a European-focused alternative, which accepts payments through credit cards, wires, and even fiat money via the European Union's SEPA (Single Euro Payments Area). Though digital payments incur a small fee, fiat money deposits were accepted without any extra charge.
Bitstamp has been in the cryptocurrency world longer than many cryptocurrencies itself and they have adjusted and evolved themselves as necessary. Moving ahead, let's get a quick glance of Bitstamp platform and weigh in its pros and cons.
Brief History
The Bitstamp exchange was founded in 2011 by Nejc Kodric and Damijan Merlak. It was ideated to offer an alternative to Mt. Gox, a massive Tokyo-based exchange that used to handle 70% of Bitcoin transactions while back.
Mt. Gox got hacked and the company closed after losing over 850,000 Bitcoins, while Bitstamp has expanded to London and New York. The exchange  extended its operations to the UK after starting in Slovenia. hey also set up an office in Luxembourg around 2016.
It has gained popularity among traders and it aims to provide low-fee transactions and have also been the first fully licensed exchange platform in the world.
Interface
Overall, the platform is very well designed and offers a very simple trading design. It aids in the analysis by providing detailed graphs and parameters that keep on updating constantly and give meaningful insights like trading volume, lows and highs, and many other trading metrics.
Bitstamp operates on both websites and mobile applications, though a major chunk of their traffic is via the web. Both iOS and Android apps are available; these allow traders to place orders and also facilitates deposits and withdrawals. Traders are also able to create custom software via Bitstamp APIs in order to access and use their accounts.
The website has a very good score and overall rating; however, the mobile application has a lot of room for improvement. Still, users applaud Bitstamp's simplified buttons that are designed for beginners.
In order to get a visual overview of the interface, have a look at the video below:
Security
Bitstamp has many security features in place right from the start of the user journey. For starters, two-factor authentication needs to be done along with the user's password before any user can access their account.
All of the digital assets of the exchange are placed into cold storage with AWS (Amazon Web Services) assisting them to host their online assets. But still, Bitstamp keeps users' private keys, which are not highly recommended in the market these days as it poses a security risk.
Bitstamp did ake hits by two back-to-back hacks and lost nearly 19,000 Bitcoins after denying the ransom of 75 Bitcoins. But overall, the team operates with professionalism and is in compliance with all the consumer protection laws and digital asset regulations; its US dollar accounts are also insured by FDIC.
Customer Support
Bitstamp has an extensive FAQ to work as a guide for users apart from regular customer support. All the steps are clearly mentioned and important points have been detailed to guide a user in buying, selling, and even in getting onboard the platform.
Apart from that, all the enquires are taken care of over email and they claim to respond within a few hours of an enquiry being received. They also provide phone support to their users and offices nearest to you are reachable on call for any details or emergencies users might experience.
Though Bitstamp has proper customer support and few other functionalities to aid users, there have been mixed reviews of Bitstamp in terms of their customer support.
Currency Support and Fees
Apart from allowing a debit and credit card to buy cryptocurrencies, it supports trading between USD and EUR for a variety of cryptocurrencies. Currently, there are 12 market pairs that are linked to four of the major and most stable cryptocurrencies: Bitcoin (BTC), Ethereum (ETH), Litecoin (LTC) and Ripple (XRP).
The exchange is available in over 60 countries currently and enjoys a huge popularity among European traders. Bitstamp handles over $700m worth of cryptocurrency trades in a single day with USD trades having over 60% share of the total trading market share.
Coming to Bitstamp fees, it charges users three kinds of fees. Though depositing and withdrawing is free for most of the coins, there are few exceptions.
In case a user wants to withdraw using BitGo Instant, the cost is around 0.1% of the transaction. Similarly, the deposit is free only if users use SEPA (Single Euro Payments Area) and it charges 0.05% of the deposit with a minimum of $7.5 in the case of deposits via international wire transfers.
Charges for credit card purchases have different slabs and the higher the amount of purchase, the lower the fees. The withdrawal of funds via a credit card also incur a fee of $10 for amounts lower than $1,000 and 2% otherwise.
It also charges a lot of operational and assistance fees like a dormancy fee, monthly fee, and declined transaction fee. Although users do not have to pay a transactional fee if they withdraw BTC; this makes it easier for them to use altcoins.
Before you proceed on to make any kind of transactions, the best bet will be to get acquainted with all the fees and limits related to them. Though they have a robust and easy-to-reach customer support system, it is best to not  get into such situations.
Verification Process
There are several EU policies in place that demand exchanges to run proper KYC and verification procedures on their clients. It has been a long practice and even anonymous peer-to-peer (P2P) exchanges have to follow it.
Although there are ways to buy cryptocurrencies anonymously, for Bitstamp you need to get fully verified. You need to upload your ID and proof of your address on their verification portal.
At times it takes up to a few days to get verified, even though Bitstamp now claims to complete this process within a couple of hours. In case of any anomaly or query, a support ticket can be raised with the support team for the same.
Public Review of Bitstamp
People have quite a liking for Bitstamp overall. But since it has been in the industry for a while, traders are looking for some new features and improvement in terms of support and interface.
Traders are enjoying the low trading fees and this especially includes European Traders who are benefiting from  free deposits of their euros with the help of SEPA. The additional analytical assistance provided by the platform via high-level trading pages also catches the eye of traders.
Bitstamp, fully licensed and insured, has also helped in gaining the trust of the users and that is making it possible for them to survive and expand. However, there are a few negative elements that are also getting a bit of hype recently.
A lot of documentation questions the privacy of users and it is also said to be time-consuming. The options for trading is also limited in comparison of Coinbase or Coinmama, both of which support a lot more crypto-pairs for trading purposes.
Final Thoughts
Bitstamp controls nearly 8.61% of the global market currently and sits as the fifth largest exchange in terms of trade volume. They receive traffic of over 15 million monthly; this is lower than that of both Coinbase and Kraken.
This exchange is accessible as well as suitable for almost everyone willing to trade, from intermediate to advanced level traders. Its lower fees for transfers via SEPA has made them popular among European traders.
Though there have been several reports and complaints about downtimes and outages, their customer supports responds quickly.  It still commands high liquidity and a global client base on the basis of having simpler UI for all and, as stated above, low fees for transactions.
They have been trustworthy and cautious over the years by ensuring security by introducing several features. Two-factor authentication (2FA), insured cold storage, and PGP (Pretty Good Privacy) data encryption are some of the best practices in place by Bitstamp.
But there is always room for improvement and that is truly needed in order to survive the cut-throat competition out there. Overall, if you are a beginner or a hefty trader, go ahead, watch few tutorials, and set up your account on Bitstamp to get some real-time experience of the exchange.