Bitfinex Review For 2018: A Comprehensive Review
Bitfinex, a trading platform that was created in Hong Kong in 2012, is currently one of the most famous cryptocurrency trading platforms in operation today. It offers a wide range of trading pairings, coins, and trading options to customers and potential customers alike.
If you are looking for a one-stop shop to meet all your cryptocurrency needs, you should definitely go with Bitfinex.
You are probably wondering why you should, and that is wise. In the following paragraphs, I will provide a review of Bitfinex by telling you about the Bitfinex exchange and answer the most prominent question on your mind: "Is Bitfinex safe?"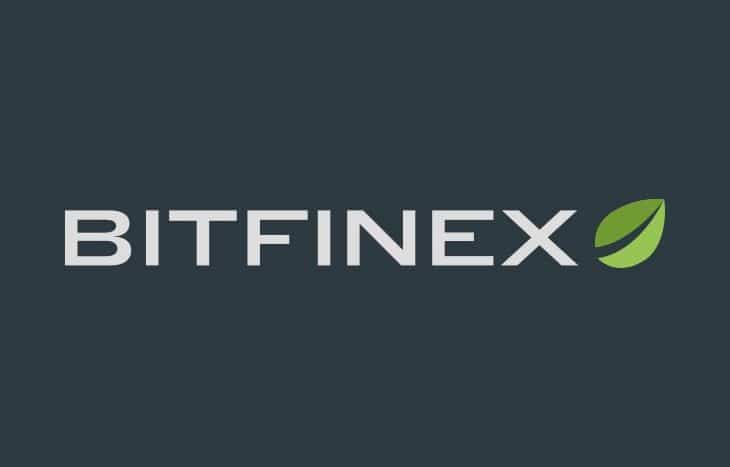 Bitfinex Exchange: Facts and Tips
The product's full name is Bitfinex Professional Trading Exchange and its owner is Raphael Nicolle; however, it is operated by iFinex.Inc. Word on the street is that it is currently the most trusted source of  Bitcoin trading in the market.
Bitfinex has access to the world's leading altcoins and full-spec wallet services. Its fiat currencies are USD and EUR. However, it trades in many Bitcoin cryptocurrencies.
The currencies include Bitcoin, Bitcoin Cash, Ethereum, QASH, OmiseGo, Ripple, Status, YOYOW, Monero, Decentraland, Zcash, Eidoo, Golem, 0x, Qtm, Santiment, ETP, Aventus, Spankchain, Litecoin, Dash, and Time New Bank; all of these are smoothly exchanged with minimal slippage on this platform.
The available deposit methods are cryptocurrency and wire transfer. Bitfinex offers the lowest trading fees among its contemporaries, with trading fees at 0 to 0.1% for makers and 0.1 to 0.2% for takers.
Generally, Bitfinex does not charge transaction fees as deposits are fee-free. However, bank wires are charged at either 0.1% of the deposit amount or $20, whichever is higher.
When it comes to withdrawals, the amount paid is dependent on the kind of cryptocurrency being withdrawn and the transfer type utilized.
Automatically processed withdrawals only take a few minutes but it may take up to two days where some security requirements have not been met.
There are no transfer limits. This means that you can transfer as many altcoins as you desire, as many times as you want and to as many accounts as you deem fit. So cool, right? I know!
In addition to its fluidity and multiple altcoin access, Bitfinex allows users to customize their work station. This allows users to create an interface that they can format to their taste and needs in order to conduct their crypto trading comfortably.
Bitfinex also has a strong 24/7 customer support service but this is only available via email. There is also a forum and a list of Frequently Asked Questions (FAQs) to solve your concerns.
To open an account on Bitfinex, you will need some documents like an ID, proof of residence, bank statements, and some other documents depending on whether it is an individual or corporate account.
Pros
Tighter security due to past hacking experience. The assets are, therefore, stored in cold storage with only 0.5% accessible in hot wallets
Wide range of cryptocurrencies to choose from
Many trading options: Limit, Market, Stop Orders, One Cancels Other (OCO), Post Only Limit Order, Full Kill, Iceberg, Trailing Stop, Hidden Order, etc.
Competitive fees: It is reported that the rate for a trading fee is as follows: maker 0-0.1%; taker, 0.1-0.2%
Users have access to the peer-to-peer funding market
Mobile app friendly
Popular among users
High Trading Volume
Users can easily exchange Ethereum, Dash, Streamr, Bitcoin, Funfair, QASH, Monero, Bitcoin Cash, Golem, QTM, YOYOW, Status, Zcash, Santiment, Decentraland, and many others
Cons
While Bitfinex is great, it has its downsides. These may be things that you are willing to overlook.
Not beginner friendly
Fiat deposits went blocked since April 18, 2018. The availability date is unknown
Security concerns over the 2016-hacking incident
Not so transparent
Bitfinex Rating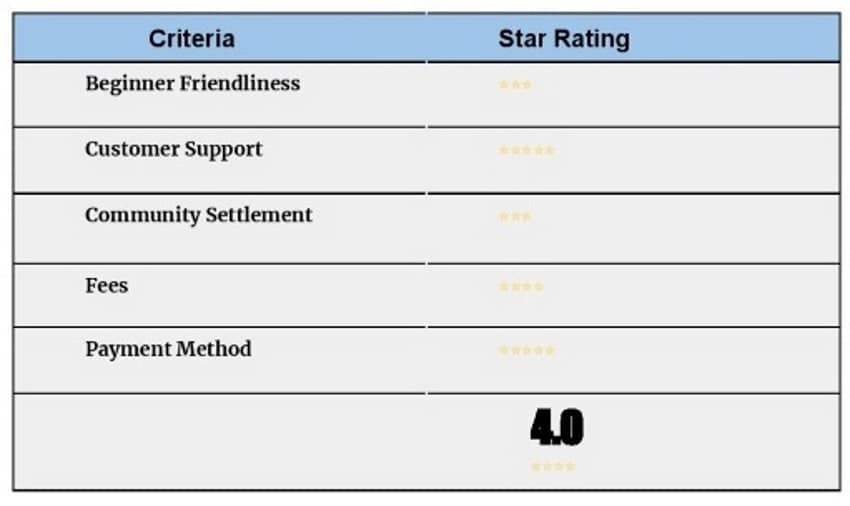 Is Bitfinex Safe?
"Safety first" is a phrase we hear everyday, especially in the health sector but it is applicable everywhere. Businesspersons are generally known as risk takers but this does not mean that safety means nothing.
That is why in this Bitfinex review, an analysis of the safety or otherwise of the trading source is considered.
In 2016, Bitfinex had an unfortunate hacking attack where 120,000 Bitcoins, then valued at $72 million, were stolen.
Users were not so affected because Bitfinex compensated them by issuing tokens that were equivalent to the number of Bitcoins lost and, with time, repurchased the tokens from them at Bitcoin prices.
In less than a year, the users were fully compensated and Bitcoin bounced back to business. Then, Bitfinex went ahead to tighten security measures to ensure that client funds are protected.
The company introduced a two-factor authentication procedure for logging in and making withdrawals on the platform. Emails are also encrypted by IP and new withdrawal IPs remain locked for 24 hours.
There are also other data encryption techniques that protect the clients' information in order to fight the hacking of accounts.
I do not know about you, but a company that puts clients first in the event of a security challenge is one to rely on in times where security cannot always be 100%.
With that said, it is safe to use Bitfinex.
Conclusion
We know that business is a risky thing and risks cannot be avoided. However, minimal risks is the dream of every good businessperson.
In other words, if you are looking to go into cryptocurrency trading with as little risk as possible, you should first consider Bitfinex. It is affordable, safe, and trustworthy.
It is the biggest and strongest source of Bitcoin trading on the market; what more could anyone ask for? If you have decided to make this wise choice, then sign up with Bitfinex.
If, however, you still want to learn more about Bitfinex, this video will definitely be of great service to you.