Are iGaming Regulators Softening Their Stance on Cryptocurrency?
In 2020, it's pretty easy to find an online casino or sports betting site that accepts cryptocurrency. In fact, we could easily cite dozens of online operators who accept Bitcoin, Litecoin, Ethereum, Dogecoin and various other up-and-coming cryptocurrencies.
And while many of these websites are popular among cryptocurrency enthusiasts and have the best of intentions, it is worth noting that the major iGaming regulators have not exactly warmed to the concept of gaming with cryptocurrency.
As most people involved with cryptocurrency are (sometimes painfully) aware, regulation is complicated, and something that will differ in each jurisdiction. But here's the rub: At the moment, the vast majority of major gaming regulators do not issue licences for operators who accept cryptocurrency. As we will demonstrate later, that might change in the near future.
A licence affords certain protections
First, the answer to some questions: Does a gaming site really need a licence? And, if so, does it matter where it comes from. In short, the two answers are "yes" and "yes". It's arguably possible to find an unlicensed casino that will treat you fairly, but a licence also means the operator must adhere to certain standards. For instance, there is an obligation for licensed casinos to separate players deposited funds from operational funds; meaning, you would get your money back if the casino goes bust.
The most important licence issuers globally include the UK Gambling Commission (arguably, the most important in terms of influence), Malta Gaming Authority and Gibraltar Gambling Control Commission. In places like Canada, it can depend on the regional jurisdiction. The United States, where there is a growing online gaming industry, bodies like the New Jersey Division of Gaming Enforcement and Nevada Gaming Control Board are among the most influential.
The point is that none of these bodies mentioned above offer licences to casinos that accept cryptocurrency. And, almost all of the world's online gaming brands hold licences from the bodies mentioned above. So, if you wanted to deposit with Instadebit in Canada at www.casino.com, you could do so in confidence at a licensed site. For the moment, though, with cryptocurrency, you'd have to run the gauntlet of depositing at an unlicensed casino or one with no licence at all.
Regulator bodies exploring options
However, industry observers have detected a softening in the stance of these regulators. The MGA (Malta), for example, has launched a dual-phased exploration into the viability of regulated cryptocurrency online casinos under its jurisdiction. There has been a softening of the language used by the UKGC on crypto too. Basically, both bodies have changed from "never" to "maybe" over the last couple of years.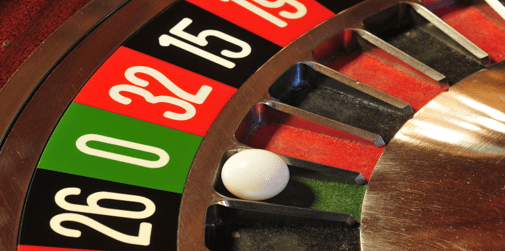 Perhaps the pertinent question for most readers unfamiliar with the online gaming industry is: Why do gaming regulators not like crypto? After all, you can buy a cup of coffee with Bitcoin, so why not play a few slots online? The simple answer is transparency; gaming regulators like to know where funds have come from. In fact, they have been pushing KYC (know your customer) policies for the last few years in an effort to combat fraud, money laundering and promote responsible gambling. Cryptocurrency, with its ethos of decentralisation, runs a little contrary to those ambitions.
And yet, there is a certain inevitability to the adoption of cryptocurrency by gaming regulators. It might not be this year – or next – but it has to come eventually. The demand from players will be too great to ignore for much longer. And, as we have seen from the number of popular crypto gaming sites, players will simply look beyond the sites licensed by the major regulators.