A New Direction For Financial Exchanges In Industry Revolution 4.0
1. Industry Revolution 4.0 and Cryptocurrencies
Industry Revolution 4.0 has been mentioned a lot on media and social networks. These are promises of a fateful turning point of businesses if they can catch this trending wave.
In simple terms, as Klaus Schwab, founder and chairman of the World Economic Forum about the Revolution of Technology 4.0:
"The Fourth Industrial Revolution is emerging from the third revolution, which combines technologies together, blurring the boundaries between physics, digital and Biotechnology".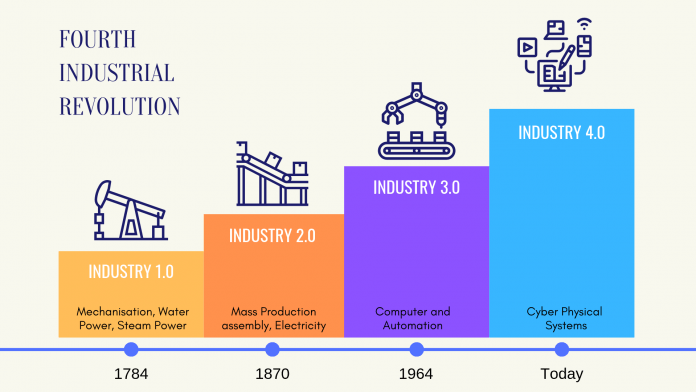 Through this revolution, we can see the monetary development that has changed dramatically. From commodity exchanging to the use of gold and silver coins, banknotes and now cryptocurrencies.
Bitcoin was born that has a strong influence on the economy as well as the global finance. More and more people yearn to own coins, but over the years the number of Bitcoin has been halved.
The trading industry has played an important role in rapidly increasing and expanding of their cryptocurrencies and ecosystems. Trading platform have been the easiest channel for customers to get cryptocurrency. They are the most business entities involved in cryptocurrencies, and are also creating the most jobs. Even in the future, the trading industry is expected to maintain an important position in the cryptocurrency ecosystem.
However, confidentiality, fraud, identity verification, government regulations, relationships with banks and a lack of talent are the main risk factors in regulating cryptocurrency exchanges. Most big and small exchanges all agree that such risk factors increased in 2019 over 2017 – 2018, the biggest risk factor among them is security. Next comes the legal burden, lack of talent and fraud. Hacker against exchanges is an important issue that even Bithumb – the largest exchange in Korea, has been exposed. To set up and operate cryptocurrency exchanges, project teams should prioritize security, regulation, and procurement of security tools.
2. KFC Exchange was born
KFC Exchange – one of the few global exchanges with the highest level of security and speed by applying the Crystal of BitFury, has opened up a new path for investors and financial community.

KFC Exchange
Features of KFC Exchange trading platform
+ Easy account creation: Opening an account at KFC Exchange is free and it is not required additional verification with documents or ID card but can still be traded with a fixed limit. And for more features like increased transaction limits, better security, users need to perform verification.
+ In terms of security: KFC Exchange uses many security factors including SSL protocol, 2-Factor Authentication (2FA). Users can authenticate using Gmail or Google codes.
+ 100% of KFC Exchange's funds are stored in encrypted cold wallets. The company makes regular data backups on the principle of 3-2-1 (disk to disk and saved to cloud). In addition, KFC Exchange has multi-signature support to ensure that money transfers are authorized by at least two employees.
+ Quick deposit and withdrawal: KFC Exchange allow you to make a deposit to your account using bank transfer, credit card payments (for Hong Kong users only). During normal Hong Kong working hours (8am to 4pm on weekdays), the longest transaction time will be 30 minutes. For withdrawals, users can access fast money transfer or ATM withdrawals.
+ Multi-service: In addition to providing virtual currency trading services, KFC Exchange offers its customers to issue a separate debit card called KFCE Card but shares the same account with the customer's MasterCard, and that card can be used for cash withdrawal and payment.
+ Diverse trading platform: KFC Exchange has a diverse trading platform including on the website, on mobile phones, with a well-designed and simple web platform that is capable of integrating with applications such as Bitcoin Ticker, TabTrader, Bitcoin Checker or Simple Bitcoin Widget.
3. ERC20 STANDARD Technology Platform
Firstly, ERC20 standard, like other token standards, only defines the interface / API of the smart contract, not the implementation.
In smart contracts, code is organized into logical groups called functions. The smart contract interface is a description of what its functions should do and its implementation is the actual code of the functions.
ERC20 token is a smart contract that respects ERC20 standard. In fact, it means that smart contract functions respect the interface defined in ERC20 standard.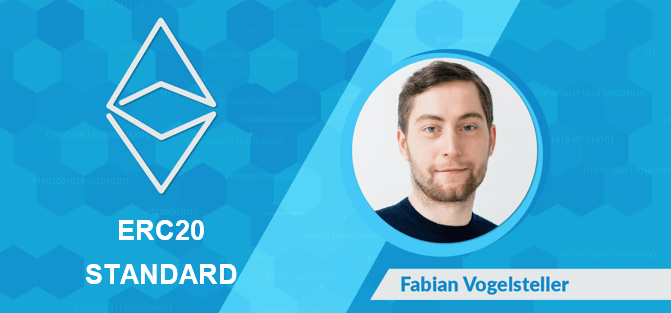 ERC20 standard was created by Fabian Vogelsteller in 2015
There is a group of functions that define smart contract metadata, such as:
Name
Symbols
Decimal number
The software of ERC20 standard is the account system. ERC20 ledger manages Ethereum addresses and token balances, just like the bank manages the account owner's ledger and identifier money balances.
In addition to storing the tokens, ERC20 tokens must also be able to transfer tokens. There are 2 functions in the ERC20 standards for that:
Bank transfer
Transfer from
The entire third-party payment process consists of 2 steps:
First, the token owner approves a third party to spend the token money on their behalf.
After that, the approved third party can spend the maximum amount of this token. These tokens can be sent to any Ethereum address.
According to that information, KFC Exchange – One of the global exchanges with the highest level of security and speed, bringing huge commissions to all investors, KFC Trade with team of experienced trading experts, applying Crystal of BitFury and ERC20 standard created by Fabian Vogelsteller, KFC Exchange is a wise choice for investors to own strong potential assets in the future, the financial path to success is waiting for you.
If you need more information, please contact us for our best support: