6 predictions for the cryptocurrency sector in 2020
A year is a very long time in the world of cryptocurrency. Given its volatility, a lot can change in 365 days but, when looking back at the state of cryptocurrencies throughout 2019, it was certainly a year of positivity for cryptos. There was a general feeling that Bitcoin would retrace its steps in the last 12 months towards a value of $20,000, having reached levels as low as $3,000 before that. In terms of those predictions, the general direction of Bitcoin has been very consistent with these calls.
Is the outlook towards Bitcoin and various other cryptocurrencies likely to be as bullish for 2020? Let's take a look at the bigger picture of cryptos for the next 12 months and make some bold predictions for what's to come.
'Bull' market for cryptocurrencies set to continue
Bitcoin has long been the overriding indicator in terms of the health of the general cryptocurrency industry and BTC looks like having another positive year in 2020, helping to build a long-term base for the original crypto coin. Given that Bitcoin is set to remain rather bullish in the eyes of investors, some crypto investors may have to change their trading strategies for BTC. This may involve changing from 'buy-to-hold' strategies to more medium-term 'buy-to-sell' strategies – whilst retaining some BTC in reserve.
Crypto coins to be less susceptible to 'crashes'
There is no doubt that Bitcoin, in particular, is more connected to the rest of the global financial sector. That's not least because of the release of Bitcoin futures as part of the retail trading industry. It's never been easier for traders and hedge funds to alternate their capital from conventional investment markets such as stocks and forex to cryptocurrencies. This means that huge crashes in the value of Bitcoin and other leading digital currencies are less likely, although tactical risk cycles could soon develop in their place.
More institutional funds to enter the crypto markets
It's taken longer than most people would have expected, but institutional investment in cryptocurrencies has finally arrived in a big way. Retail investors have already put their faith in cryptos, but institutional investors are now starting to follow suit. While some institutional organizations will still be cautious as to whether now is the right time to 'go big' on the likes of Bitcoin, 2020 will almost certainly see more institutional capital hitting the crypto markets, as strategies for digital assets continue to evolve and formulate.
Cryptos to continue to revolutionize entertainment industries
The global entertainment industries are one of the main areas in which cryptos are having a transformational effect. First and foremost, they are reimagining how consumers pay for their fun online. Blockchain is not only giving digital consumers a safer and faster way to record transactions, the entertainment industry is also embracing cryptos like Bitcoin as a legitimate form of payment.
Popular e-wallets like Skrill now enable dual integration of credit cards and cryptocurrency, putting the power in the hands of consumers as to how they spend their conventional and digital assets. Many leading iGaming operators now accept altcoins such as Litecoin, DASH, and Bitcoin Cash too when making deposits and even withdrawals can be made to convert into digital currencies. It remains to be seen whether well-established iGaming brands like Betway Casino will follow suit, particularly as sites like this are continuing to grow in popularity thanks to their large catalogues of game titles and slots from tech innovators such as Microgaming. With a range of payment methods already available, such platforms could soon widen the variety of payment methods on offer to customers.
More 'real world' use cases for cryptocurrency
Aside from the world of digital entertainment, many also believe that cryptos will find more 'real world' use cases in the months ahead. Investing Haven predicts that 2020 could be the pivotal year that sees blockchain technology and cryptocurrencies integrate more closely with real-life data. It cites the innovation of Chainlink, which seeks to provide a secure connection for blockchain technology to data applications based 'offchain'. Even the likes of big boys such as Google are interested in harnessing the power of Chainlink, whose network offers tamper-proof data inputs and outputs for complex smart contracts housed within any blockchain.
Ripple (XRP) adoption could kick-start widespread crypto adoption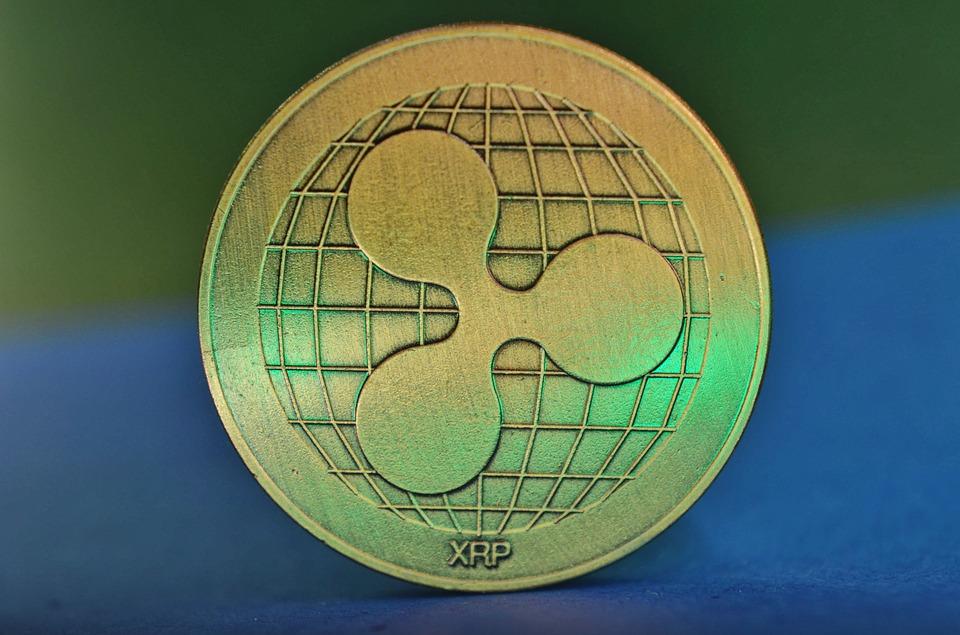 There is a general feeling that the main reason cryptocurrency prices will eventually rise and reach new levels, will be user adoption. Adoption-driven price increases did not materialize in 2019 and it is unlikely to be widespread this year either. However, there are signs that user adoption is starting to have an effect. Take Ripple (XRP) as an example. Demand is beginning to rise for XRP given its links with Moneygram, with XRP being used to transfer one fiat currency into another. Ripple generated $200m to increase its adoption process and give it a leg up. Once other cryptos start to find real-world use cases, adoption will be the main talking point rather than non-adoption.