5 Websites That You Can Spend Bitcoin On!
Online businesses have tried to develop new and ingenious ways to accept payment from customers more swiftly and efficiently. While digital payments are good, they are certainly not as good as cryptocurrencies.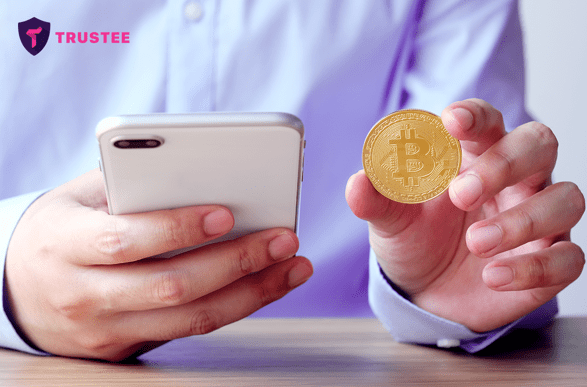 The rising popularity of cryptocurrencies such as Bitcoin has allowed many businesses to accept crypto as a legitimate form of payment. Businesses with a varied scale of operations, including everyone from large to small companies, accept cryptocurrencies such as Bitcoins as payment. 
Therefore, five websites offer different products and services in exchange for Bitcoin.
CoinGate
Coingate is by far one of the most prominent websites that accept Bitcoins as payment, and it has been doing so for a very long time. Users can use Bitcoins to purchase thousands of varied gift cards from some of the most well-known brands such as Steam, eBay, Amazon, Airbnb and many more. 
You can use these gifts to purchase different products or services from these brands without dealing with the complications of dealing with fiat currencies. Additionally, the process of making such purchases is also straightforward. Suppose you have an Airbnb gift card, all you need to do is go to Airbnb's website, choose a product and choose Bitcoin as an option of payment with a gift card during checkout.              
Microsoft
Microsoft has been one of the top-ranking tech companies for many decades now. However, initially, even they were reluctant about accepting payments in the form of Bitcoins. But things have changed for good, and currently, even Microsoft accepts payments through Bitcoins, which has helped instil confidence among crypto users. 
Microsoft now allows its customers to pay with Bitcoins for availing themselves of many different types of products and services such as Skype, topping up user accounts, Xbox Live, and more. The good news is that the company's interest in Bitcoins does not end there. It has recently leveraged Blockchain technology to launch a two-layered authentication platform called ION.
Amazon 
Many reports surfaced earlier this year indicating that Amazon is laying the groundwork for launching its cryptocurrency. However, there is not much information available about the developments of this project, but once this becomes a reality, things will undoubtedly change for good. That being said, it is tragic that Amazon does not accept cryptocurrencies directly yet. 
Nonetheless, you can still purchase Amazon gift cards from prominent platforms such as CoinGate who accept not just Bitcoin but other cryptocurrencies as well. As long as there is a platform like CoinGate, you do not have to worry about finding ways to spend your Bitcoins to purchase different products or services. 
Expedia
Anyone who is a fan of travelling is undoubtedly well aware of the brand Expedia, a platform offering travel services for a very long time now. Over the years, Expedia has put in extensive efforts to make its website more robust and user-friendly. It is fair to say that the prominent travel agency has often succeeded by adopting the latest technologies and using the same to their advantage. 
One such latest adoption was marked with Expedia partnering with another prominent crypto-friendly travel booking platform called Travala. This means that now you can book over seventy thousand hotels in different locations worldwide by using thirty different types of cryptocurrencies that certainly include Bitcoins as well. 
Overstock
Many online businesses were initially reluctant about accepting cryptocurrencies as a mode of payment. However, Overstock has certainly earned the title of a risk-taker as it was one of the few websites that began accepting Bitcoins for their products in 2014. 
The platform now enables its customers to purchase different products in exchange for Bitcoins. Any customer interested in purchasing their products using Bitcoins could select the currency when paying for the products through the website. Once you send the payment to Overstock, the system will automatically convert the currency into Bitcoin and complete the transaction without any hassle with fiat currencies.
Final Thoughts
These are just a few websites that currently accept Bitcoin as payment directly or indirectly through platforms such as CoinGate. However, many more businesses are opening up to the idea of accepting cryptocurrencies as payments for their products and services. Hence, how things are currently going, you can expect more websites to accept Bitcoins and other cryptocurrencies as payments.