5 Reasons To Use A Forex Brokerage
If you have been considering entering the forex market and want to make sure that your investments are in good hands, then finding a reputable forex brokerage could be the best route for you. Forex brokers offer a range of services to help traders navigate their moves safely and smartly, without taking on too much risk. Through this post, we'll outline 5 reasons why using a forex broker might be beneficial for your trading ventures. With access to world-class infrastructure, customer service, and more, they can provide invaluable assistance in navigating one of the most lucrative markets out there. Read on to find out how a trusted partner can take your trading experience up to another level!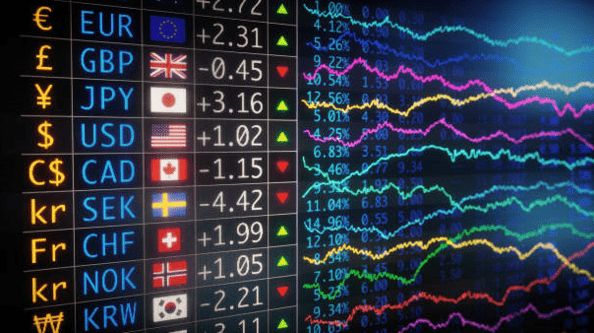 1. Expertise:
Forex brokers are a valuable asset to the trading world, offering an invaluable range of services and knowledge. With years of experience in the field and comprehensive market understanding, they provide traders with the tools and training required to successfully navigate the Forex landscape.
Their specialized experience includes a fine-tuned understanding of currency trends, trading strategies, and more which makes them uniquely qualified to provide professional opinions and advice on behalf of their clients.
By carefully selecting brokers with expertise in their respective areas, traders gain access to critical insights that can significantly improve their success rate when it comes to making successful trades.
In addition to this knowledge, brokers also have access to integrated software programs that can further enhance their trading abilities while also providing access to international markets.
All of these features come together to create an invaluable experience for any trader who entrusts their capital in the hands of an experienced Forex broker.
2. Security:
Security is an important factor when it comes to trading Forex, so it's wise to choose a broker who has taken the necessary steps to ensure your funds are safe. Reputable brokers should be well-regulated and certified, providing traders with peace of mind that their assets are secure. The best brokers will have a clear and effective system in place for separating customer funds from their own, ensuring that all transactions are properly regulated and monitored.
Moreover, reputable brokers offer highly secure trading platforms with the latest encryption technologies and cyber security measures, allowing traders to trade without worrying about their money or data falling into the wrong hands. This level of protection and security is invaluable, especially when trading in a volatile market.
3. Customer service:
Partnering with a reputable Forex broker ensures that you have access to the highest quality customer service. Knowing that there is someone who can quickly and effectively answer any queries or address your concerns gives traders an extra sense of assurance, allowing them to focus on their trading with confidence.
The best Forex brokers will provide round-the-clock customer service and will be available to assist traders in any way possible. From setting up your account to providing advice and guidance, they can help make the entire process of trading smoother and more enjoyable.
4. Competitive prices:
Working with a forex broker is the key to accessing the best market rates when it comes to trading. With prices constantly fluctuating, having the opportunity to access current, competitive, and profitable pricing can mean the difference between success and failure in trading.
Forex brokers are able to provide these services by continually monitoring changes based on global markets, currency, and demand.
In addition, many brokers offer useful tools such as calculators and indicators that can assist in making informed decisions when trading. Overall, working with a good forex broker can make all the difference when seeking the best rate for trades.
5. Leverage:
Leverage is the ability to trade with more money than what you have in your account by borrowing from the broker. By leveraging, traders can open larger positions without having to commit large amounts of capital upfront. This provides an excellent opportunity for those looking to invest smaller sums but still wanting to reap the rewards of the larger trading volumes.
Of course, leverage can also be risky if not managed properly, so it's important to understand its implications before using it as part of your strategy. Still, when used correctly, leverage can help propel traders toward achieving their goals more quickly and efficiently.
What should I look for when choosing a broker?
You should consider the broker's experience, regulations, customer service, security, and competitive prices before making your decision. It is also important to read online reviews in order to make an informed decision about which broker will be the best fit for you and your trading needs.
How to choose a broker:
Choosing the right broker is essential for successful Forex trading. There are many factors to consider, such as the brokers' experience, regulations, customer service, security, and competitive prices. By taking into account all of these elements, traders can make sure they are partnering with a reliable and trustworthy broker who has their best interests at heart.
Ultimately, the best way to choose a broker is to do your research and read online reviews. This will help you make an informed decision about which broker will be the best fit for you and your trading needs. Once you've done that, it's time to get out there and start trading!
Conclusion:
Partnering with the right Forex broker is essential for successful trading. By taking into account a variety of factors such as security, customer service, and competitive rates, traders can ensure they are working with a reliable and trustworthy partner for their trading journey. With the right broker at your side, you'll be able to trade confidently and with peace of mind. Good luck!
At the end of the day, the key is to find a broker that meets your needs and allows you to trade confidently and safely. Do your research, read reviews, and ask questions – this will help you make an informed decision about which broker is right for you. With a reliable and experienced broker at your side, you'll be able to achieve all of your trading goals. Best of luck!